Mother's Day When You're Married Vs. When You're Divorced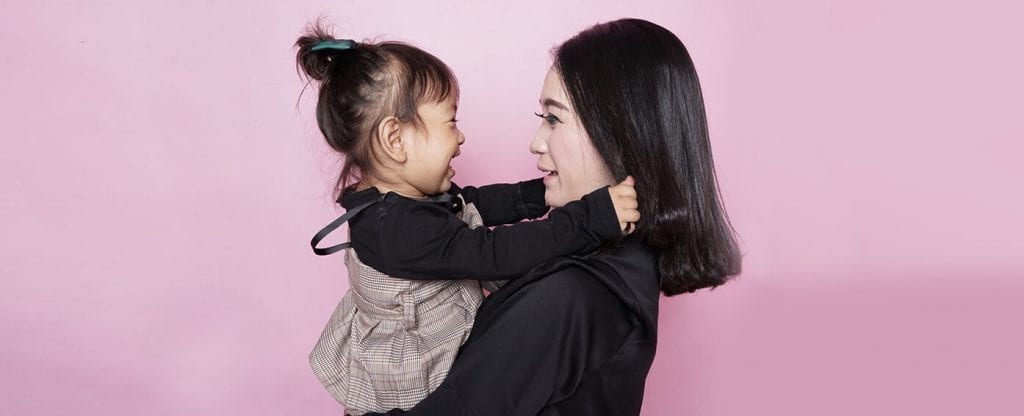 Mother's Day when you're married is very different from when you're divorced. Of course, the day is really a celebration of motherhood and all we do each day— it's not a celebration of marriage in any sense. But it feels very different "celebrating" the day as a single parent than it does when you are part of a nuclear family, in my opinion. It doesn't take away from the special role we play as mothers, but it does feel like a whole other ball game.
Waking Up to a Day "Off" Vs. Waking Up to Another Day
When you're married, your partner will usually (even the laziest of partners) try to pick up the slack so mom (you) can have a day off. Of course, you'll most likely be picking up after everyone anyway—and doing a load of laundry or ten. But your partner will swing taking you to a meal or making you one. Maybe even tell you to put up your feet. The kids will be rallied a bit more to help with the coaxing of the other parent that hey—it's Mother's Day. You might want to do something, you know?
When you're a single mom, you will wake up and do everything yourself — and will most likely, pay for or make your own meal. Your kids will still probably rally to help — until they get bored of that whole "helping spiel." Roll of the eyes — is there anyone we can hire to help make our Mother's Day relaxing? Maybe a babysitter.
You grow to change your expectations of the day and realize that it's not the same as it was — but you can still make it special. Hell, it's special because you have your kids. But, you also decide to take off from some of the chores. Even if it's just one. You say, "Hey — I'm not cooking. Let's go out," or "We're having leftovers and since it's my day, no one gets to complain." You allow yourself to soak in the minutes with your kids and slack a bit.
Waking Up to Presents & Treasures Vs. Not
You will go on Facebook and see many posts of your married mom friends showing off their treasures. This one got a spa day! This one got jewelry. The other got flowers. Of course, somehow, their gifts seem ginormous and you know, their partners put the kids up to serious work to make the most amazing handmade gifts ever.
Then there's you. Your kids, of course, those lovable kids, will have most likely made adorable gifts at school (thanks, teachers—you are the only ones I appreciate on Mother's Day besides my own mom and surrogate mom). Older kids will swing a gift with their own money. If you're lucky, maybe your ex made the kids do something.
You grow to buy your own gifts or, just put it towards a fun day out with the kids. You start ignoring the multiple braggy posts from people, or instead, appreciate that others are happy and spoiled even if deep down, you're not. You treat yourself because you are independent and used to it.
You grow to realize that really—a present doesn't equal appreciation anyway and that while you'd love a spa day, you also really love your kid's handmade portrait of you, even if he made your nose really large and your head tinier than a grape.
Waking Up to Celebrate Being Together Vs. Being Apart
When you're married, it's a family day out together. It's a celebration of not only your role as mom, but the role you had in making the family. You bring it all together.
When you're a single mom, you may be taking the kids from your ex for the day — cutting into that person's time. Your kids might feel a little torn, or not. There may be stepmoms to gift. There may be multiple family visits in order to appreciate both sides of the family. You're not celebrating how you made the family come together; you're celebrating how you lead the family anew and blaze the trails. You're thankful for the past (the marriage brought you the motherhood), but also thankful and maybe even a little scared of the future.
You grow to learn that things never stay the same—but you persist on. You grow to learn that tough times don't last, but tough people do. You grow to develop new and enriched relationships with your kids. Maybe even with your ex. Maybe with the kids' stepmom.
Waking Up to Accolades Vs. Waking Up to Your Own Self-Pride
Unless you're married to someone really mean, most partners will share their appreciation of you and all you do for the family. The day is really a thank you to you for all you do for that person and the people who call you "Mom."
When you're a single parent, Mother's Day is a silent "You've made it," or a quiet, "You've come a long way, baby." It's you noting what you're doing right. It's you drinking in all you're doing to keep your family going. It's you viewing your children's faces and feeling pride that you keep steering the ship.
You grow to know that this is where you are today. It is not where you will be forever, but you grow to appreciate the fact that dammit, you're still standing!
//= get_template_directory_uri() ?> //= get_template_directory_uri() ?> //= get_template_directory_uri() ?> //= get_template_directory_uri() ?> //= get_template_directory_uri() ?> //= get_template_directory_uri() ?>
©2011-2023 Worthy, Inc. All rights reserved.
Worthy, Inc. operates from 25 West 45th St., 2nd Floor, New York, NY 10036