COVID-19 Financial Recession, Divorce, and You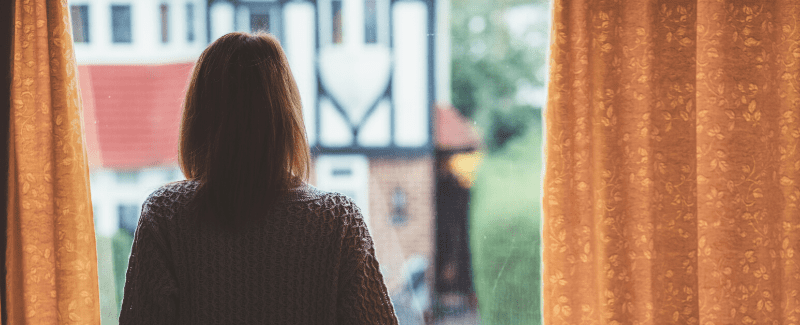 As we brace ourselves for a financial recession caused by the current global health crisis, you may have some specific concerns when it comes to your personal finances, especially if you are divorced or are in the divorce process. In March, Worthy held a virtual hangout alongside divorce attorney Laura Wasser and Certified Divorce Financial Analyst Laurie Itkin of The Options Lady. Let's take a look at some of the concerns they addressed in the hangout and how that can help you now.

Debt
Many of us went into this crisis with debt which, before the new reality set in, we thought we could cover. If that is no longer the case and you are looking for ways to help with debt, here are three suggestions:
Budget Effectively – you have a new financial reality and therefore, need to make a new financial plan. This starts with tightening your budget to ensure that all of the necessary payments are taken care of. If you have the financial flexibility right now to make paying off debt a priority, do so and that way you'll have one less thing to worry about in the coming months.
Debt Relief – many debtors, such as credit card companies or student loan companies, have some sort of relief plan in place for the current situation. Get in touch with them as soon as you can. You may need to wait a long time for someone to answer a phone but they will get to you and hopefully be able to offer a different plan that was previously in place.
Selling property to make fast money – if you have valuables, such as fine jewelry, that can be sold quickly, this can be a fast way to pay off debt so that, like in option 1, you can pay off debt now and have less to worry about later. You can visit the Worthy website to find out more about selling fine jewelry, or find other luxury marketplaces to sell other items, like designer clothes and accessories.
Support Payments
Both those receiving and those paying support payments should be aware that these payments are likely to be interrupted. This is another situation when adjusting your budget will serve you well – if you cannot count on a full support payment, reevaluate your current expenses.
Laura Wasser points out that in this crisis, we are all in this together so it's important to be mindful of everyone's financial situation – this is a moment for you to act amicably toward your spouse and them toward you. If you find yourself facing difficulties when working out a new but temporary solution, try to get as much as you can in writing so that it can later be dealt with by a judicial officer.
Fast Cash Options – Side Gigs and Selling
During a financial crisis, your assets become the skills that you have and the items you own. Think about how best to monetize them quickly.
Side Gigs
If you have any sort of talent – graphic design, web development, writing, tutoring, etc.- now is the time to make use of it. There are any number of ways of finding clients, such as Fiverr, Facebook groups, or good old word of mouth. Get your name out there and, chances are, there is someone looking for a person like you. You can also look for virtual work, such as becoming a virtual assistant or working for direct marketing companies. And then there are the classic fast-cash jobs like babysitting or pet sitting (check out Rover.com). You can find some more ideas on freelancing here.
Selling Your Items
If you've had some time to Marie Kondo your house or just give it a good spring cleaning, you may have found some items that you no longer want or need but could be worth some money. Depending on the item, you may be able to sell it for a nice amount that can help you through this crisis.
Selling Jewelry – While you are not likely to get the amount you paid for a piece of diamond jewelry or other fine jewelry, you can still get a good price on it that can help you either in the short term or long. Worthy can help you get a fair price without needed to leave your home.
Selling Clothing and Accessories – If you've found designer clothing, such as a dress you wore once, or accessories like a handbag, you can use websites like ThreadUP or The RealReal to sell these items.
//= get_template_directory_uri() ?> //= get_template_directory_uri() ?> //= get_template_directory_uri() ?> //= get_template_directory_uri() ?> //= get_template_directory_uri() ?> //= get_template_directory_uri() ?>
©2011-2023 Worthy, Inc. All rights reserved.
Worthy, Inc. operates from 45 W 45th St, 4th Floor New York, NY 10036