A New Life for Your Engagement Ring (and You)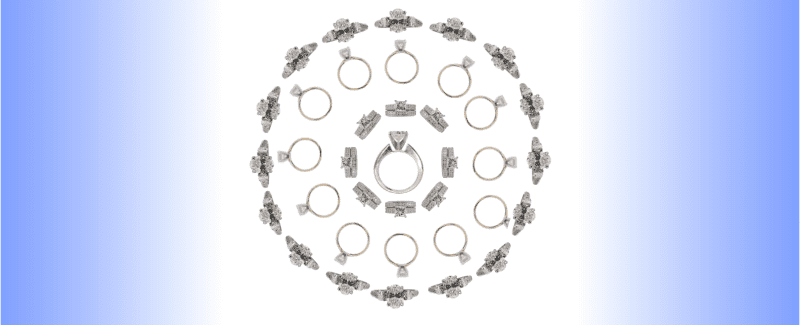 "A diamond is forever," the 64-year-old DeBeers campaign declares. But relationships sometimes don't last quite as long. So what do you do with your engagement ring when your fiancé calls it quits or your marriage breaks up? Do you sell your ring or do you break out the diamond to have it redesigned into another piece?

Before making this decision, there are a number of aspects to consider. You have quite a few options to create beautiful pieces with the center diamond, side diamonds, and smaller melee diamonds on the surround or the shank. Here are four tips to help you decide whether to keep and redesign your diamond ring or whether to sell it.
1. Make a Clean Break From Your Engagement Ring
If you really want nothing to do with the memories of your ex, then make a clean break from your engagement ring as well as the man. Take your lead from Ellen Barkin and her Christie's sale of all the jewelry Ron Pearlman purchased for her.

But if you do decide to sell your ring, be careful of where you do so. A ring that was purchased at a retail store is marked up from 2x to 3x depending on the shop. You will most likely get less than the wholesale price, especially if you prefer cash to a trade in.

Shop around and compare offers. See what cash buyers offer for your ring, and keep in mind you may be able to get twice or three times as much from selling your ring online with Worthy. When Worthy's exclusive network of professional fine jewelry buyers compete for your ring, the competition can significantly bid up the final sales price of your valuable.

With the money you receive for your ring, you can invest in a piece that you love that doesn't have any negative associations, or even treat yourself to a vacation.
2. Add a New Chapter to the Ring's History
If the ring is an authentic Art Deco or Edwardian/Belle Époque antique then you should never break out the diamond. This is particularly true for white bright cushion, old-mine or European cuts. Instead, I would advise you to sell the ring as a complete set, as rings are in high demand.

However, if the diamond was an heirloom in your family but you found a beautiful antique shank in platinum with piercing work, engraving and smaller diamonds, sapphires or rubies, you can definitely sell the shank. Then you can keep the diamond and have a new piece created for it. This will give you and the diamond a fresh start and still earn you some cash to help with the design of the new setting.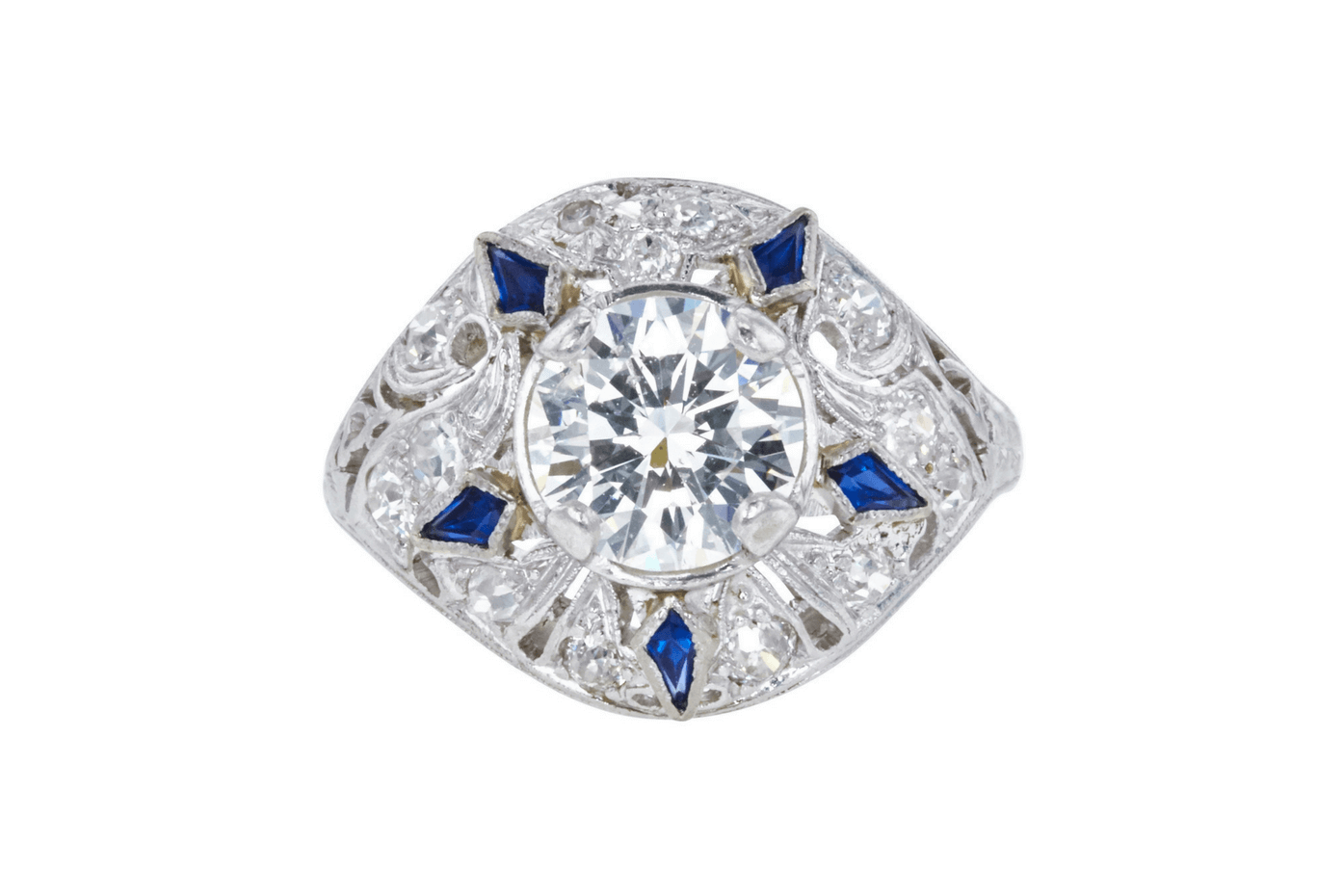 3. Redesign Your Diamonds
If the stone was in a modern or simple setting and wearing it won't remind you of a past you want to forget, then you can have it re-created into a completely new piece, whether that be a new ring or a pendant. What you design should depend on your personal tastes and sense of style and also the quality and size of the diamond.

Larger stones that are, for example with a color grade of D-H and a clarity grade of VVSI or VSI are best for rings, as you will want to continue to admire your diamond on your hand.After all, your hand is really the only place you wear jewelry that you can see it for yourself.

Depending on how many there are, smaller melee diamonds can be set into eternity bands that can be stacked or can complement your new center stone diamond ring. Smaller central diamonds can be re-designed into a pendant that you will want to wear with everything.

If the diamonds are large enough on a three stone ring you are re-imagining, you can use the two side stones as diamond studs with or without a newly designed halo. and the center stone as a ring or a pendant. These will complement each other but not look like " a set."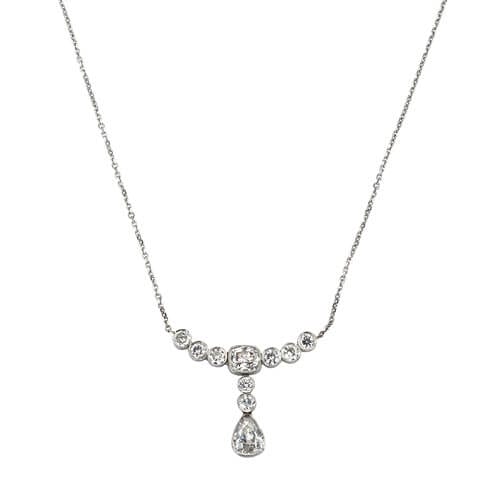 4. Make a Personal Choice
Remember to personalize. This time, your diamond choice is completely about you. For example, if your style has changed and you prefer more of a clean design you will want to set your stones in the same way.

Old mine, cushion or European cuts can also be set in streamlined and contemporary settings, showing off the character of the diamonds and your new individuality. Marquise and baguette shapes set vertically at one time might look much more current if set horizontally in rings.

Ask a favorite jewelry designer to create a custom piece with their sensibility and you will have a piece you will wear and continue to cherish. And remember: "There may come a time when a lass needs a lawyer, but diamonds are a girl's best friend." Whether it's the diamond from your original ring or what the money from selling it brings you, make a choice that makes you happy.

If you decide you are ready to let that diamond engagement ring go and want to sell it for the best price on the market, get started selling your engagement ring with Worthy now.
//= get_template_directory_uri() ?> //= get_template_directory_uri() ?> //= get_template_directory_uri() ?> //= get_template_directory_uri() ?> //= get_template_directory_uri() ?> //= get_template_directory_uri() ?>
©2011-2023 Worthy, Inc. All rights reserved.
Worthy, Inc. operates from 25 West 45th St., 2nd Floor, New York, NY 10036