Top 5 Pre-Owned Luxury Marketplaces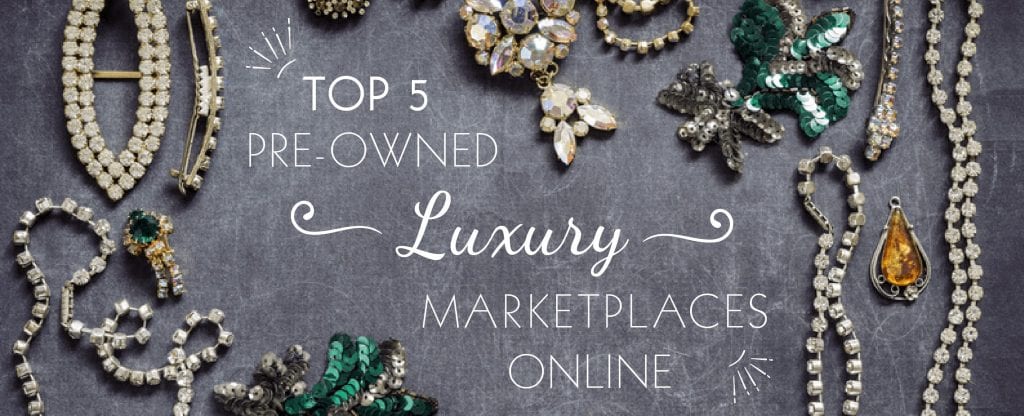 Luxury is certainly a relative term, but there is no doubt that high-end fashion, jewelry, collectibles, vehicles and vacation rentals are in a league of their own. When comparing the world's premier luxury online marketplaces, credibility is paramount. Among others, online shoppers seeking luxury items are concerned first and foremost with three variables: security, quality and price.

Whether you are in search of yachts, helicopters, exotic cars, real estate, vintage and modern furniture, fashionable clothing, or high-end jewelry, you are encouraged to shop around for the best possible deals. Luxury items are readily available at myriad online marketplaces, so [inlinetweet]how do you know which marketplaces are worthy of your consideration?[/inlinetweet] This comprehensive guide will evaluate 5 of the finest luxury online marketplaces and present you with the pros and cons of each, so that you can make the best possible decision.

James Edition – The World's Luxury Marketplace
James Edition connects sellers and buyers with one another to facilitate commission-free transactions. This luxury online marketplace focuses solely on high-end items in each of its luxury asset categories. Buyers will be able to search for a wide range of luxury items including yachts, airplanes, vintage cars, superbikes, sail boats, helicopters, real estate, jewelery and so forth. Buyers and sellers are located worldwide, and James Edition brings them together to facilitate the trades. All of the items available through James Edition are vetted to meet the highest standards.

Buyers will be able to compete with one another for the best possible deals in each of the high-end categories. Such is the technological advancement and innovation of this online marketplace that buyers will be able to find a wide range of luxury items from multimillion dollar yachts to sparkling jewels. A wide range of brands is featured in real estate, helicopters, jets, yachts, cars, watches and motorcycles. Customers can also enjoy vacation rentals and yacht charters as part of the James Edition experience.
Pros of James Edition
James Edition charges users a fixed fee when they list items on site – no commissions are charged on any transactions
James Edition reaches 1 million people in 113 countries every month
James Edition has strict requirements when it comes to the quality of listed items
James Edition has won international acclaim as a luxury online marketplace
Cons of James Edition
James Edition is not infallible to fake listings
James Edition is not a trustee service nor do they certify private sellers or dealers
James Edition only features top-end items which are not within everybody's price range

Tradesy – BUY AND SELL DESIGNER FASHION
Tradesy is an online marketplace for pre-owned designer fashion. The company's vision is that "in the future, every product will have 5 owners in its lifetime". Sellers can list all kinds of items from their closets, including: clothes, bags, shoes, watches, jewelry, accessories, and they even offer a wedding category. Among others, buyers can purchase the following brand name fashionable items: Louis Vuitton, Christian Louboutin, Chanel, Gucci, Prada, Céline, Isabel Marant, Chloé, Marc by Marc Jacobs, Valentino, Burberry, Stella McCartney and Lanvin. All products at Tradesy are reviewed and authenticated by their team of experts. In November 2015, Tradesy acquired the rival e-commerce company Shop Hers.

Pros of Tradesy
Tradesy features 100% authenticated merchandise
Tradesy accepts returns for Site Credit for most items (unless they are marked as 'Final Sale')
Tradesy offers the possibility to finance your purchase in monthly payments
Tradesy sends pre-addressed shipping kit to sellers
Cons of Tradesy
Tradesy only accepts branded items
Tradesy will set the price of your listing if you don't do it

Vaunte – The World's Most Stylish Marketplace
Vaunte was established with the goal of 'humanizing' e-commerce. The company does this by curating emotional desires, fostering the excitement of fashion and maximizing the satisfaction of its buyers and sellers. The categories of items include women's, men's and kids fashion items, with multiple brands on offer including Adidas, Ann Klein, Calvin Klein, Cashmere made by Stefanel, John Hardy, Wes Gordon, vintage ring, St John, Timo Weiland and scores of others. You can buy and sell on site by completing a quick registration. The founder and CEO of the company is Leah Park and the headquarters are located at 40 Exchange Place, Suite #602 in New York City.

Pros of Vaunte
Vaunte sports a massive inventory of fashion items
Vaunte has strong brand presence on the Internet
Vaunte buyer protection is available
Vaunte guarantees the authenticity of all items sold on the site
Cons of Vaunte
Vaunte determines which are the featured profiles and only those get top billing
Vaunte only accepts returns on Vaunte listed items not member listed items

Worthy – Sell Your Jewelry With Trust
Worthy is the first pre-owned luxury online marketplace in the world. As such, this is one of the most sought-after auction platforms on Internet, and buyers and sellers routinely flock to this safe and secure site to sell high-end jewelry items. Worthy facilitates secure transactions between buyers and sellers via an auction platform. All goods that are placed on auction are inspected for quality, authenticity and value. Only premium-grade items will be showcased at the Worthy auction site. Sellers will receive complimentary shipping, insurance and a complimentary GIA grading of their jewelry item. The list of accepted items includes the likes of: diamond rings, earrings, necklaces, bracelets, loose diamonds, and watches. Free estimates are provided to all sellers, and once sellers accept an offer from the buyer, payments will be transferred in short order.
Pros of the Worthy Auction Platform
Cons of the Worthy Platform
Worthy only accepts items with an estimated resale value of $1,000 or more, which may limit their offerings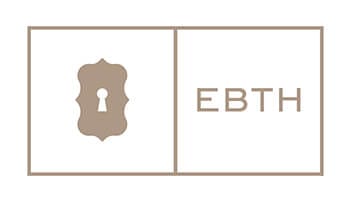 EVERYTHING BUT THE HOUSE – ONLINE ESTATE SALES
Everything But The House is the premier online estate sale company. They manage online estate auctions for their sellers and connect them with bidders and buyers worldwide. As the name suggests, EBTH posts all kind of estate items that can be found inside a home, from furniture, paintings, decorative collectibles, to jewelry and watches. Other accepted items include clothes, accessories, books, appliances, toys, pottery, antiques, musical instruments, and more.

Pros of EBTH
EBTH offers a free consultation and an on-site item assessment
The EBTH staff sorts, catalogues, photographs and writes descriptions for each item
Besides estate sales, EBTH also accepts unique items
Cons of EBTH
EBTH is not present in all cities of the United States
The seller pays the shipping cost
Whatever it is you are looking to buy or sell, these are some great examples for all types of luxury items. If it's high-end jewelry or watches you are looking to sell, contact us and we'll tell you how we can help you get the most for your pre-owned valuables.
//= get_template_directory_uri() ?> //= get_template_directory_uri() ?> //= get_template_directory_uri() ?> //= get_template_directory_uri() ?> //= get_template_directory_uri() ?> //= get_template_directory_uri() ?>
©2011-2023 Worthy, Inc. All rights reserved.
Worthy, Inc. operates from 25 West 45th St., 2nd Floor, New York, NY 10036