When is the Best Time to Sell Your Diamond Jewelry?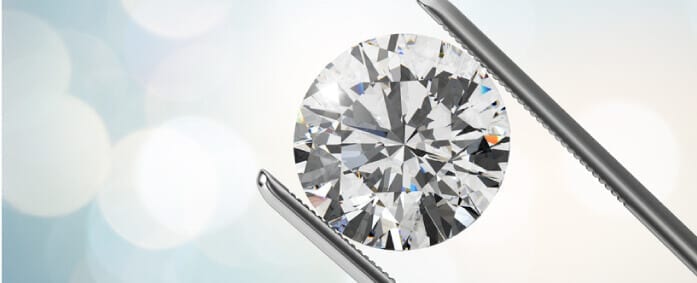 Deciding on the best time to sell your diamond involves both financial and emotional matters. Even if you're not emotionally attached to the ring anymore, it might take some time until you feel ready to let it go. Once you feel it's the right time, there are a few key tips to help better your chances of getting the best possible price for your gem. This article answers that question and explores what options will help you get the most for your diamond.
Understanding Diamond Resale Price
One thing you need to know first is that unless the diamond in your possession is unique in some way (size, color, clarity, cut, and provenance) you will not receive more than what you paid for it. Just like cars, diamond jewelry loses a big portion of its retail value the moment you walk out of the store. When looking to resell a pre-owned diamond, it's reasonable to expect around a 67% discount to the retail price originally paid for the item. Buy-back price is significantly lower than the retail price because the buyer needs to compensate for operating costs and other business expenses. To learn more about diamond resale prices, we recommend reading the article Exploring Diamond Pricing: Recycled Diamonds.
Does Seasonality Affect Diamond Resale Value?
When it comes to the diamond retail industry, seasonality is an important factor as there are a few specific times throughout the year when consumers are looking to buy diamond jewelry. Some months are busier than others for jewelers. Knowing the seasonality of diamond jewelry sales helps in obtaining the best price. There are three main events in the calendar that drive jewelry sales: the Holidays season, Valentine's Day, and Mother's Day.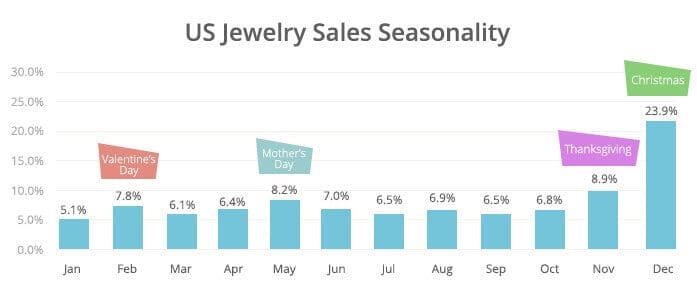 This is not the case when re-selling diamonds to diamond buyers, however. Diamond buyers are looking to add to their stock every day throughout the year. At a marketplace like Worthy, you can sell your diamond at any time throughout the year and the value will not be affected. Rather than consumer demand, the price of your diamond is based on the grading and the competitive bidding from multiple professional buyers.
Keeping an Eye on the Market Trends
While calendar events stay the same, general trends for polished diamonds price may experience fluctuations over the years. It's advisable to keep track of the diamond market price and be on the lookout for price drops or peaks. The last big drop in the diamonds price took place in 2015, but according to Bain & Company, the historical long-term price trend for polished diamonds stays positive.
What Determines A Diamond's Value?
Diamonds might not be forever, but their attributes sure are. Diamond qualities like carats, shape, cut grade, color, and clarity, will affect the value of your stone. While there's no best time to sell a diamond, there are two factors that will have a big impact on how much you'll get for your diamond: your stone's attributes and who you sell your diamond to.
Your diamond's attributes – these include size, cut, color, clarity. Buyers will also consider fancy colored diamonds and diamond shapes like round, princess, and pear cut diamonds.
Diamond Size
The most noticeable thing about a diamond is its size and for most people, bigger is always better. For decades now, the most popular size has remained around 1 carat. Smaller diamonds will be harder to sell than pieces featuring a center stone that is 1 carat or over.
Diamond Shape
Having the type of diamond that is in demand also helps and this is often determined by its shape. The most popular diamond shape is by far the round brilliant cut followed way behind by princess and cushion fancy shapes. Having a round diamond should provide a good price and quick payoff. However, an unusual fancy shape may result in a great payoff. It will just take more time to find the jeweler who has a need for this. Again timing is important.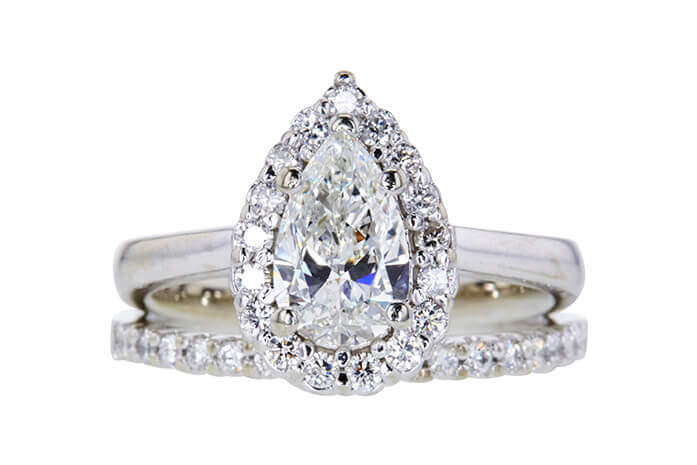 Diamond Cut
When discussing the most important attribute of a diamond consumers will likely say that size while jewelry professionals will almost unanimously say it's the cut. The diamond cut is often confused with its shape but it is different. The cut refers to the diamond's proportions, symmetry, and polish. The beauty of a diamond depends more on cut than any other factor. A good diamond cut enhances a diamond's brilliance, fire, and scintillation. These are difficult terms to absorb but the most important thing to know is that a proper cut enhances the beauty of a diamond.
Fancy Colored Diamonds
These diamonds are rarer than white diamonds and thus more valuable. In recent years these diamonds have been in high demand at auctions, which has trickled down to the consumer level. Pink diamonds are the most popular but yellow and blue are also favored. While more expensive than white they hold their value better than the more common diamonds on the market.
Who the Diamond Buyer Is
There are a few options available for selling diamond jewelry. Pawnshops and consignment stores can be appealing since they can often give you money on the spot and are local. But there is a big downside: these stores aren't able to offer you high prices for your item since they operate on a "buy low sell high" basis. Online marketplaces such as Worthy, on the other hand, work with verified diamond buyers who are able to pay market value for diamonds. Using Worthy's auction platform, you will be connected to multiple buyers who take part in competitive bids for your diamond based on the objective grading report we provide.
When it comes to reselling a diamond, timing the sale will have little effect on the prices you are offered. The biggest factors to consider is your diamond's attributes and the buyers you choose to work with. Worthy provides a complimentary diamond grading and have access to a nationwide network of buyers to ensure you are getting the best price for your diamond.
//= get_template_directory_uri() ?> //= get_template_directory_uri() ?> //= get_template_directory_uri() ?> //= get_template_directory_uri() ?> //= get_template_directory_uri() ?> //= get_template_directory_uri() ?>
©2011-2023 Worthy, Inc. All rights reserved.
Worthy, Inc. operates from 25 West 45th St., 2nd Floor, New York, NY 10036