Broken Engagement: Ring Etiquette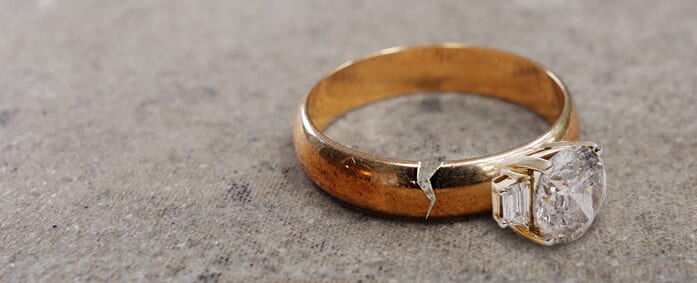 A broken engagement can be difficult to cope with. Your hopes, dreams, and wishes for a future filled with happiness are over. Whether your engagement was a long one or a short one, the question of what to do with the engagement ring after divorce is a vital one. The answer depends on a variety of broken engagement rules, with some possibilities being returning the ring, selling it, keeping it, or even transforming it into a completely new piece of jewelry. What to do in your case? We'll address all of these questions in this short guide to broken engagement ring etiquette, and in the process, help you find a way to resolve this very sensitive issue.
Topics in this Article:
Giving an Engagement Ring Back to Your Ex
It is not at all uncommon to want to remove all reminders of your ex, and your engagement ring is a prime example of this. Before you return the ring (or have a friend or family member do so on your behalf), be sure that etiquette demands that you return your engagement ring to your ex.
Broken engagement ring etiquette once demanded that the ring be returned to the giver no matter what. Expert advice stated that if the engagement was broken by either party, the bride needed to return the ring and its' diamonds unless it was an heirloom from her side of the family. The real-world answer is far different. When should an engagement ring be returned to the groom?
When the bride broke the engagement and the ring is not an heirloom from her family's side
When the groom broke the engagement and the ring is an heirloom from his family's side
When legal statutes dictate that the ring must be returned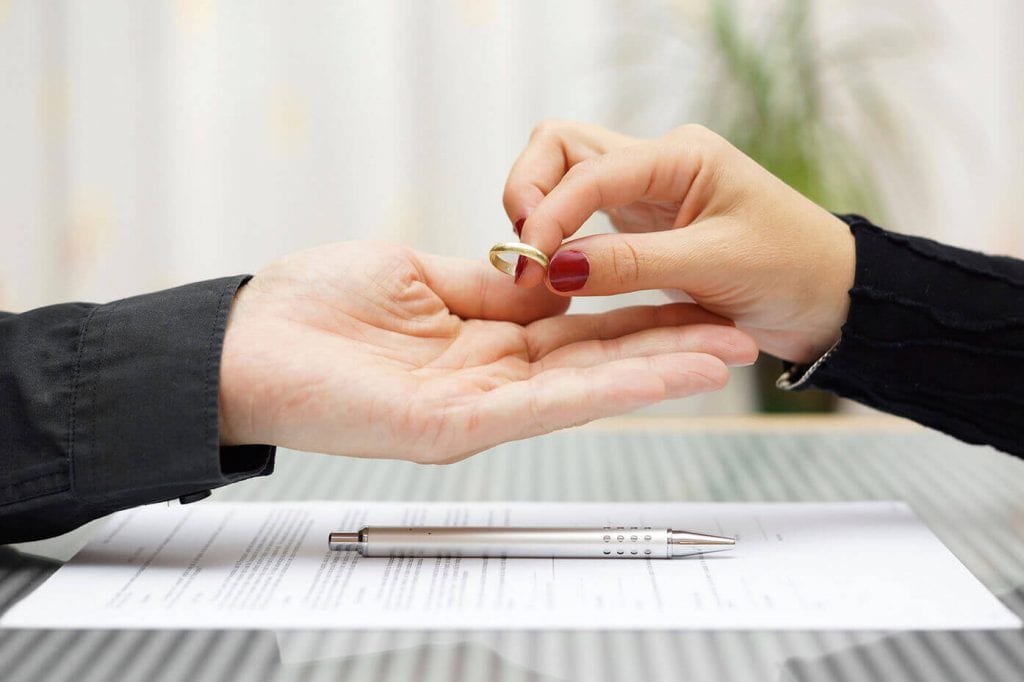 Sometimes returning an engagement ring is part of the closure process. About two months after her split from Ben Affleck, Jennifer Lopez returned her 6.1-carat pink diamond Harry Winston engagement ring, doing so quietly as a final chapter to their failed relationship – even though Affleck never asked her to give it back.
Keeping an Engagement Ring after a Broken Engagement
There are a few times when etiquette states that the ring's recipient can keep it after a broken engagement. We'll be highlighting some legal conditions in the next section, so be sure that there is no conflict with these if you believe that you have the right to keep your engagement ring even though the wedding has been called off.
The bride paid for the ring herself
The ring is a family heirloom on the bride's side
The ring was presented as a gift on a special day such as a birthday or holiday, including Valentine's Day, Hanukkah, Christmas, etc.
Broken Engagement Ring Etiquette and the Law
You might be mostly concerned with etiquette surrounding what to do with an engagement ring after a breakup, but be sure that you pay attention to local laws in your country that dictates who gets the engagement ring in a divorce. In the United States, broken engagement rules vary from one state to the next. You can use this list as a general guide, however laws do change, so be sure to double-check before making a final decision about who keeps the ring following a broken engagement.
Conditional Gift States
Do you legally have to give back an engagement ring? It turnes out, that in many states, engagement rings are conditional gifts that are presented as part of the marriage contemplation process. In these states, the ring must be returned if the engagement is broken, since no marriage will be taking place.
Florida
Iowa
Kansas
Michigan
Minnesota
New Jersey
New Mexico
New York
Pennsylvania
Wisconsin
Implied Conditional Gift States
States that view engagement rings as implied conditional gifts award the ring to the bride in case an engagement is broken by the groom. While he can request the ring back, it is considered to be the bride's legal property unless she is the one who ends the engagement. Implied conditional gift states include:
California
Texas
Washington
Unconditional Gift States
In some places, an engagement ring is viewed as an unconditional gift, and it's up to the bride to decide whether she wants to keep it or return it. There is only one unconditional gift state in the US.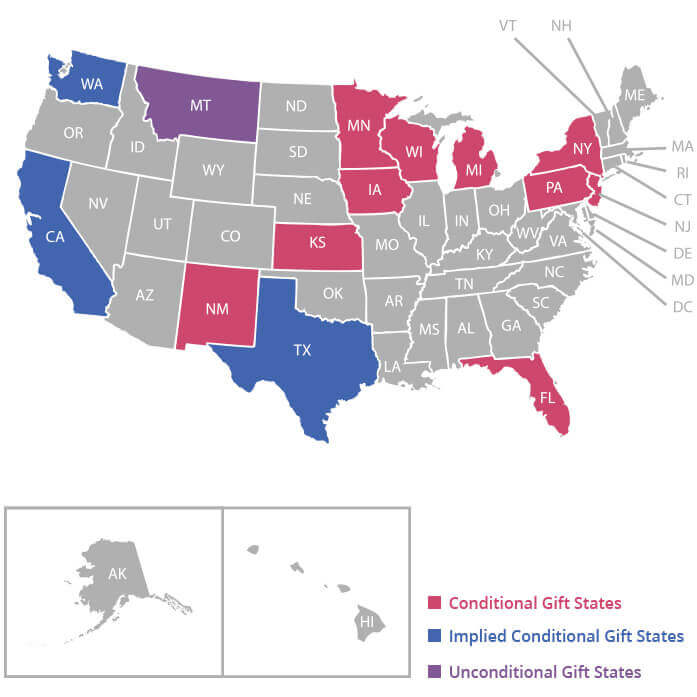 Keep in mind, the court may consider other circumstances when deciding who keeps the engagement ring after a broken engagement. Laws typically require three elements to constitute an item as a gift:
The giver's intent: Was the engagement ring being given as a gift?
The giver's act of giving: How was the engagement ring presented?
The receiver's acceptance: How was the engagement ring received?
Most of the time, courts find that when the intent was to give the engagement ring as a gift, and it was given as such, and the recipient viewed it as such, the recipient was allowed to keep the ring. Of course, in states where engagement rings are considered to be conditional gifts, they are normally returned to the giver.
Prenuptial Agreements
What if you and your intended had a prenuptial agreement? If so, then the conditions of that agreement must be followed to the letter. The court views prenuptial agreements as legally binding documents, and they dictate broken engagement rules surrounding the disposition of the ring.
Fault-Based Approaches When the Reason for a Broken Engagement is Considered
No matter where you live, you may be able to take the person who caused the broken engagement to court and see what the judge decides. Often, authorities decide that it just isn't fair to return a ring to a person who broke an engagement. In the fault-based approach, the ring is returned if the recipient broke off the marriage, and is kept if the giver is the one who called off the wedding.
No-Fault Based Approaches When the Reason for a Broken Engagement is Not Considered
Some courts hold the view that the reasons for a broken engagement are private, and the giver always gets the engagement ring back, no matter what happened. Kansas is an example of a state that takes this approach, and its model is used in several other places. The court lists a variety of reasons to end a relationship and if one of them is the cause of the broken engagement, it's considered to be no-fault. Some examples include:
Parties have nothing in common
Parties dislike prospective in-laws
Adult children will not accept prospective step-parent
Minor children are hostile toward prospective step-parent
Parties have pets that do not get along with one another
Parties proposed or accepted proposal too hastily
One party has untidy habits that irritate the other person
Parties discover that they have religious differences
Parties feel as though the pending marriage is a rebound situation and feel regret over acceptance
It's not always clear who is the rightful owner of an engagement ring when a wedding is called off. While it's probably best to settle disputes amicably, you may find that you need legal representation to sort out the question of broken engagement ring etiquette and legal issues.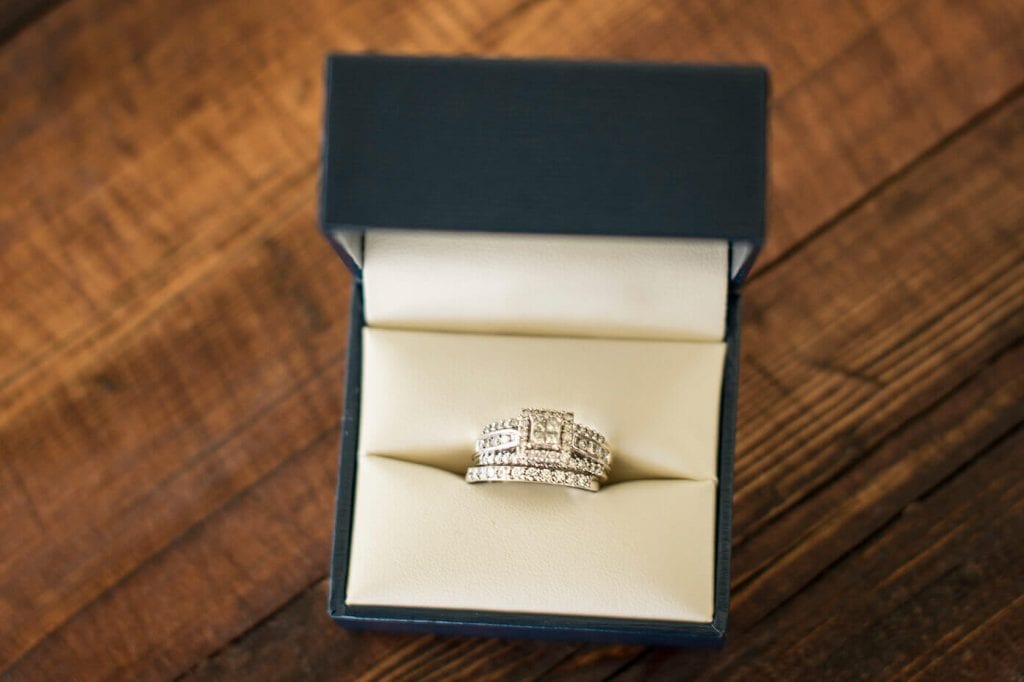 Making a Smart Decision About Your Engagement Ring
Whether you were the prospective bride and it has been decided that the ring is yours to keep, or if you were the prospective groom who has had a ring returned, you're probably wondering what to do with it. After all, it represents so much more than just monetary value. Here are some suggestions:
Keep It
If you like, you can keep the engagement ring. Perhaps you're just not ready to part with it, or perhaps you want to have it turned into another piece of jewelry. Broken engagement ring etiquette dictates that both of these actions are socially acceptable.
Sell It
The ring is yours, but you really don't want to keep it. Why not exchange your unwanted engagement ring for money that you can use to purchase something you'd rather have? You can sell it online with Worthy for the highest bid and get cash for it in a matter of days!
//= get_template_directory_uri() ?> //= get_template_directory_uri() ?> //= get_template_directory_uri() ?> //= get_template_directory_uri() ?> //= get_template_directory_uri() ?> //= get_template_directory_uri() ?>
©2011-2023 Worthy, Inc. All rights reserved.
Worthy, Inc. operates from 45 W 45th St, 4th Floor New York, NY 10036