Worthy's October Hot List: Single Parents, A Star is Born and More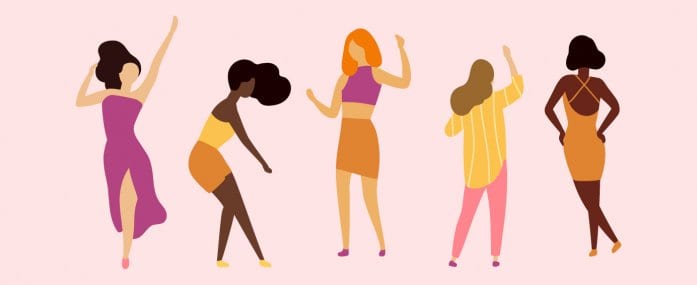 October welcomes cooler weather in many places, but this month's hot list selections deliver plenty of sizzle. This month we delve deep into movies and TV shows that are sure to entertain you while providing a quick break from autumn's busy days, plus we provide you with some fun, inspiring Halloween tips for the littles in your life. So curl up with your favorite pumpkin spice-themed treat and check it out for the latest entertainment buzz and more!
The Real Housewives of Orange County
We catch up with The Real Housewives of Orange County just as Shannon, Kelly, and Gina are in the midst of very messy divorces. Meanwhile, others are judging Emily for her marriage just as she's opening up about her near-fatal miscarriage – one of four that happened in five years.
Not only is this show an entertaining one, the current drama reveals some insight into the way our society's perception of divorce has evolved, and how people from different generations tend to have drastically different views on the topic. Beyond what's happening on the Real Housewives of Orange County, Gina's ongoing difficulties are raw and real, highlighting the all-too-common issues that arise when women are judged for their divorces.
Single Parents
We're always on the lookout for hot new TV shows, and Single Parents hits the mark. Hilarity ensues when Will Cooper takes on the task of first-grade room parent, simultaneously announcing his single status. The series features a group of single moms and dads raising 7-year old kids, supporting one another, and trying to enjoy personal lives along the way. When Angie, Miggy, Douglas, and Poppy realize just how much of Will's identity has been wrapped up in all things Sophie, the group bands together to help him regain a sense of self. We love the characters – they're real and engaging, and just offbeat enough to be superbly entertaining.
The Kindergarten Teacher
The Kindergarten Teacher isn't about single parenthood, but we think you'll enjoy this award-winning Netflix original as much as we did. In the film, kindergarten teacher Lisa becomes overly involved with 5-year old Jimmy, who seems to have a prodigious talent for poetry. Beautifully played by Maggie Gyllenhaal, the teacher descends into a deep, dark well of obsession, kidnapping the boy in hopes of having him share his gift with the world. While it's not a classic Halloween horror flick, this psychological thriller is sure to give you chills.
A Star is Born
Lady Gaga's new movie delivers an irresistible blend of drama and incredible musicianship. In A Star is Born, musician Jackson Maine (Bradley Cooper) discovers and mentors a struggling artist named Ally (Lady Gaga). An instant classic if only for its soundtrack, this film blends themes of romance, fame, addiction, and pain in a way that's unexpectedly beautiful. A Star is Born is an emotionally charged masterpiece that's well worth the price of admission and then some.
Fun Halloween Tips for Single Moms
Trick or Treat – or maybe Trunk or Treat is just the beginning! Here's a fun-size rundown of Halloween activities to enjoy even when life is hectic.
Watch TV and movie classics like It's the Great Pumpkin, Charlie Brown, The Addams Family, and Scooby Doo
Visit a local pumpkin patch to pick out a few pumpkins
Get some Halloween freebies including printable pumpkin stencils, Halloween coloring pages, and more
Visit the library for story time and check out some Halloween books while you're there
Carve pumpkins together and roast the seeds for a healthy snack
Make Halloween-inspired meals and snacks
Make sure flashlights and other safety essentials are ready to go before it's time to trick-or-treat
Hit Pinterest for fun costume ideas

Decorate your home together

Go for a walk to admire autumn leaves and Halloween decorations
Got something hot you think we should be talking about? Join Worthy Women & Divorce to let us know!
//= get_template_directory_uri() ?> //= get_template_directory_uri() ?> //= get_template_directory_uri() ?> //= get_template_directory_uri() ?> //= get_template_directory_uri() ?> //= get_template_directory_uri() ?>
©2011-2023 Worthy, Inc. All rights reserved.
Worthy, Inc. operates from 25 West 45th St., 2nd Floor, New York, NY 10036