Worthy's November Hot List: Splitting Up Together, Thanksgiving & More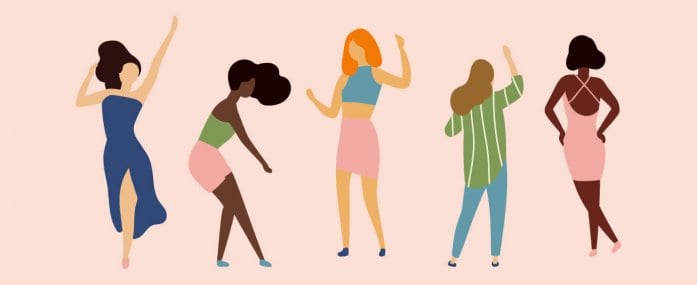 While winter hasn't officially arrived, November's chill is upon us! You can bet we'll be talking turkey, but first, we'll take a peek into some of this month's hottest entertainment news. Whether you're sipping those eggnog lattes early or if you're still in love with pumpkin spice, we invite you to warm up with a toasty beverage as you take a much-needed time out.
Splitting Up Together
You're going to want to catch up on season 1 if you're not yet familiar with this show! Splitting Up Together is back for a second season that's sure to resonate with many of us who have been there, done that. Spoiler alert if you missed it: At the end of last season, Lena and Martin were falling back in love with one another, and it seemed like they might work things out. True to the nature of divorce in modern American families, turmoil has erupted once more, and that rekindling has been thoroughly drenched. Arthur and Camille are trying to determine whether Lisa Apple is pregnant with Martin's baby. Now Lena is recommitting to herself, making the real, hard decisions that go into building a life that's worthy of who she really is, brimming with the things she really wants. Realness? Yes! Splitting Up Together has plenty.
House of Cards
While we're talking kickass womanhood, let's take a moment to recognize House of Cards. This Netflix original is back for a 6th season that is certain to live up to expectations. Claire Underwood assumes the role of president, replacing Kevin Spacey in the aftermath of his dismissal over sexual harassment allegations just as the #MeToo movement was gaining momentum. The 8-episode final season promises to deliver political drama of the best kind, and you can bet we'll be glued to our seats.
The Marvelous Mrs. Maisel
We can't help but mention the upcoming return of The Marvelous Mrs. Maisel. Be sure to catch up on season one if you missed it. You've got time, since season two premieres December 5th. For those of you who are eagerly anticipating the show's second season, it's likely that we can anticipate even more pushing boundaries, overcoming challenges, and encouragement from Midge. The Marvelous Mrs. Maisel takes place in the 1950s, a time when challenges were even more difficult to face, let alone conquer – but its message resonates with us as we work toward chasing our own dreams and making our aspirations a reality.
Book Club
One of our favorite movies this year, Book Club is among the E! People's Choice Awards nominees for Comedy Movie of 2018. Book Club gets our stamp of approval for its hilarity alone. Diane (Diane Keaton) faces challenges when she is widowed following 40 years of marriage. Carol (Mary Steenburgen) endures difficulties of her own while facing a slump in a 35-year marriage. Meanwhile, Sharon (Candice Bergen) is still working her way through complications connected with a divorce that happened years ago and Vivian (Jane Fonda) prefers encounters that come with no strings attached. When the women read Fifty Shades of Grey after Vivian chooses it as their book club selection for the month, they realize that there's more to life than status quo. We won't spoil it for you!
You can tune in to the 2018 E! People's Choice Awards on November 11th.
Fleetwood Mac's Anniversary Album
50 years ago, Fleetwood Mac broke onto the music scene. Half a century later, 50 Years – Don't Stop promises even more of the rich, sultry vocals and compelling lyrics that made the group such a success. With 50 tracks, rare photos, and more, it's available in a variety of formats. You can choose from a 5-LP vinyl set, a 3-CD set, a streaming version, or a digital download. A pared-down 20-track CD version will be available as well. The release date is November 16th.
Midterm Elections
After more than a century spent struggling for suffrage, American women were granted the right to vote in 1920. Whatever your ideals, we encourage you to cast your ballot during this month's midterm elections. Here are a few resources for finding local polling information, learning about candidates, and more.
Thanksgiving: Kids Activities and More
Whether you're busy cooking or taking some time out to travel, you'll enjoy these quick tips for keeping kids entertained.
This Thanksgiving, it's important to remember those who are less fortunate. We're loving Keller Williams Realty, Chipotle, BrandInc, and P.F. Changs for their sponsorship of Operation Turkey, a national charity that brings communities together in an effort to care for those in need. Well done!
Worthy Scholarship
There's just one month remaining! If you'd like to apply for one of three Worthy scholarships to help further your educational goals, now is the time to submit an essay. If you are a woman, over 30 and are currently enrolled in a continuing education professional studies program, we encourage you to participate.
Have a hotlist idea you'd like to share with other Worthy women? Email us at [email protected] to let us know!
//= get_template_directory_uri() ?> //= get_template_directory_uri() ?> //= get_template_directory_uri() ?> //= get_template_directory_uri() ?> //= get_template_directory_uri() ?> //= get_template_directory_uri() ?>
©2011-2023 Worthy, Inc. All rights reserved.
Worthy, Inc. operates from 25 West 45th St., 2nd Floor, New York, NY 10036