Worthy's August Hot List: Emmy Nods, Reasons to Smile, and Back to School Tips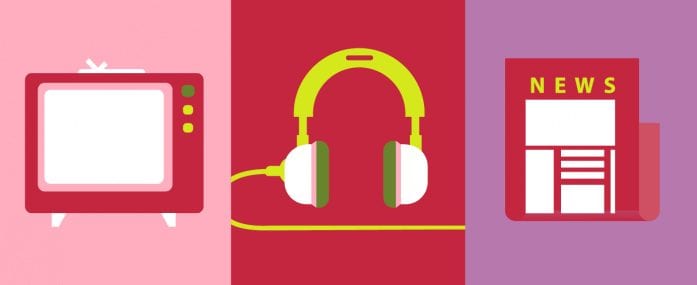 Welcome to Worthy's hot list for August. Is your summer flying by? Ours too! But before we trade our sandals and bathing suits for boots and sweaters, there are a few more things to enjoy this summer and we hope you can squeeze them in to your busy (or not so busy) schedules. Let's dive in!
Time to Catch Up
With the Emmy's just around the corner in September, there is no time like the present to catch up on some of the best TV has to offer. Some of our favorite shows from Worthy's Watching have received nods, including RuPaul's Drag Race, The Good Place, Glow, Black-Ish, and The Marvelous Mrs. Maisel. Need more recommendations? Be sure to follow our Instagram account, @wearesoworthy.
Another show to receive a nomination is BBC America's Killing Eve. This show is not for the faint of heart, but if you are tired of male centered crime shows, this one is worthy of your time. The show stars Grey's Anatomy's Sandrah Oh as an MI5 officer named Eve. When she begins tracking the psychopathic assassin Villanelle (played by Jodie Comer), she becomes obsessed with her and her victims while Villanelle herself becomes obsessed with Eve.
If you prefer a book to the screen, Killing Eve is based on a novella series by Luke Jennings titled Codename Villanelle.
A Campaign to Make You Smile
We love a marketing campaign with a nice message behind it which is why we were beaming when we came across American Eagle's newest inclusivity campaign for their intimates line, Aerie. Beginning this summer, Aerie began adding product photos of their bras featuring models with various disabilities and illnesses. Images of beautiful, smiling women in wheelchairs, using arm crutches, wearing colostomy bags and using insulin pumps meant that not only were these women given the underwear model experience but they also showed other women, and especially younger women and girls, how beauty comes in all shapes and sizes.
The photos got tons of positive responses from mothers, daughters, aunts, sisters and grandmothers, all ecstatic to see someone who looked like them modeling bras and undies for the well-known brand. Many women took to social media to applaud Aerie for their continued work in body positivity, with this being the second #AerieReal campaign. So kudos to you, Aerie, and keep the good vibes rolling!
The Divorce Album: Lily Allen's No Shame
In a June interview with Rolling Stone, Lily Allen says her newest album, No Shame, begins hopeful about her relationship but "…Then, you know, I get more suicidal as the album goes on and then start to feel a bit better towards the end. So, it's a bit accurate." Divorce, as we always say, is a process, and one that Lily works through in song on her album.
Lily ended her marriage to fellow musician Sam Cooper after seven years earlier this summer but began working on the album in 2015, when she was still newly married and a mother to two young girls. As her marriage began to fall apart, she turned to music as her outlet for expression and No Shame is a product of this.
With fourteen songs to choose from, there's something for every stage on the divorce journey from Lily and we are especially fond of the final song, "Cake", where the musician becomes optimistic and tells her audience to "Have your cake and eat it."
Back to School
No August hot list would be complete without a mention of the greatest time of the year – back to school season! For any parent of school-age children, we know there are plenty of things on your to-do list: school supply shopping, back to school clothes, chasing up on your kid's summer reading… the list seems never ending. And once school starts, getting back into that routine can be difficult. We loved this video from Parents Magazine on how to improve your kids' morning routine.
And for those parents who love to be organized and plan ahead, there's nothing quite so satisfying as this video from Buzzfeed's Tasty on how to help your kids get their own lunches ready for school with some prepared bundles and a well-stocked fridge.
But if you are feeling a little nostalgic for those back to school days and thinking about getting back to the books yourself, be sure to enter our Worthy Women Scholarship. This scholarship is for women in the process of continuing their education in professional studies and can be your chance to win between $1,000-$2,500 by submitting an essay on one of this year's topics. We can't wait to see what you have to share!
//= get_template_directory_uri() ?> //= get_template_directory_uri() ?> //= get_template_directory_uri() ?> //= get_template_directory_uri() ?> //= get_template_directory_uri() ?> //= get_template_directory_uri() ?>
©2011-2023 Worthy, Inc. All rights reserved.
Worthy, Inc. operates from 45 W 45th St, 4th Floor New York, NY 10036