The Realities of Dating as a Single Parent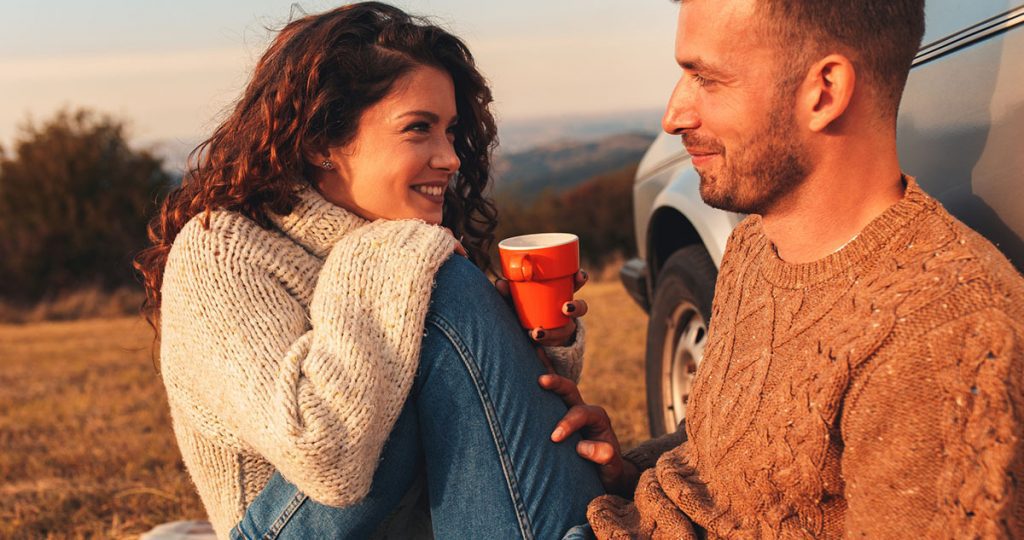 Dating after divorce is a common expectation but the realities of dating as a single parent is that it isn't easy or straightforward.

We recently had a conversation with David, a divorced father of three, and his divorce coach Mandy. David was married for over twelve years and has now been divorced for about seven years. With three children who are with him much of the time, his focus is on being a parent and dating is less of a priority.

From David:
Doubtless single moms definitely have this in spades too but it's really hard to find someone who understands the dynamic and pull of my children and their needs in my life, even when they're not with me.

It's really hard to find someone who gets that if I'm a single parent then my kids have to come first. If we have a date lined up and one of my children is sick, I'm not leaving. I'm going to stay home and take care of them and so then the logical conclusion is, "Well then you should probably date someone else who has kids." And then you have this incredibly complicated challenge of synchronizing schedules.

When I dated a gal who also has three children, we were lucky if we could find one night in two weeks where we could even get together for dinner and that makes nurturing a relationship a real uphill battle.

Having said that, I definitely would like to be in a relationship, I would definitely like to be remarried. I am perfectly fine adding additional kids to my world but it's really hard to get there. It's really hard to find the space and the time to be able to do that. And I believe very strongly in keeping my kids out of that loop.

My rule of thumb is that I want to be going out with someone for at least five or six months before my kids even meet them. And in terms of how long it would it be before they might spend the night while my kids were at the house too, I would say probably a year at least.

I do go to singles events and such. I'm just very candid that I have a complicated life. I am not the guy who's available Friday, Saturday and Sunday night and says "Let's go away for the weekend." That's just really hard for me to pull off.

The downside is that means that you get divorced and you lose a fairly important piece of your identity.

There are other approaches where it's like, "Well, kids I'm out. Have fun. Here's money for pizza, call the delivery guy." I guess for a lot of families that works reasonably well and I know that there are kids who are meeting mommy's boyfriend number six or daddy's girlfriend number five or whatever. But I figure that my kids have been through so much and it's been so difficult that when they ask me "Daddy are you going to get remarried someday," I say, "I sure hope so. I really want to but I'm really taking my time to find someone who's just amazing." Hopefully they appreciate that. If they don't, well tough luck.

Mandy, the Divorce Coach:
I'm with David- dating after divorce when you have kids is complicated especially if your kids are with you most of the time.

However, there's no one way to approach this. I've met single parents who have made a conscious decision not to date until their children are older, even off to college. I see three main reasons for this:

Life with the kids and work is so fluid and demanding that adding dating into the mix would create more frustration than enjoyment.
The divorce was very traumatic and the parent's focus has to be on helping the kids heal.
The divorce involved infidelity and/or abuse and it's going to take some time for the parent to heal.
I've met people who advocate waiting until a year after your divorce to date. I've also met people who have started dating almost right away and who say their dating was an essential part of their healing process.

It's all about when you feel ready to date.

What struck me most about David's comments was his thought about "losing a fairly important piece of your identity."

That's certainly true for me personally. My kids were with me most of the time so I focused on being a parent. I also felt completely lost by the end of marriage so I needed to get to know myself again. And, I was also building a new career. Dating simply hasn't been a priority but I hadn't seen that as losing or ignoring a part of my identity. Perhaps recognizing that means I'm ready to find that part of me again.

//= get_template_directory_uri() ?> //= get_template_directory_uri() ?> //= get_template_directory_uri() ?> //= get_template_directory_uri() ?> //= get_template_directory_uri() ?> //= get_template_directory_uri() ?>
©2011-2023 Worthy, Inc. All rights reserved.
Worthy, Inc. operates from 25 West 45th St., 2nd Floor, New York, NY 10036