10 Surprising Facts About Divorce Around the World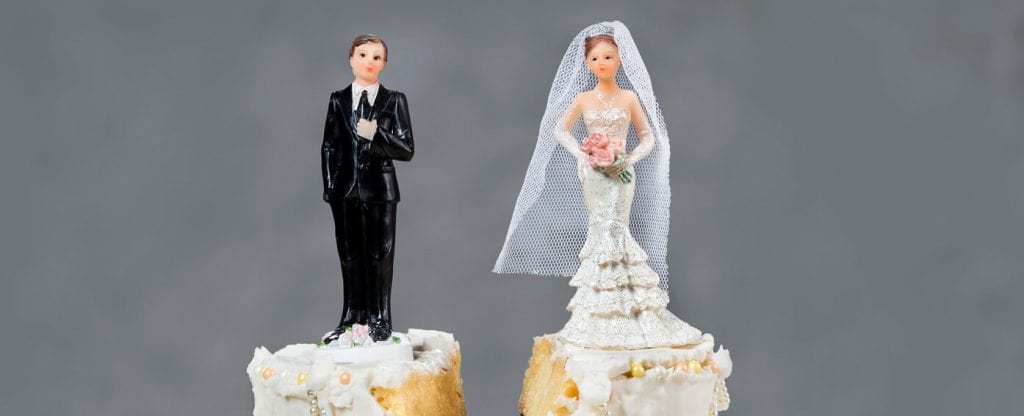 In Samoa, a woman has the right to divorce her husband if he forgets about her birthday. In Saudi Arabia, husbands who fail to bring coffee might be at risk of divorce. These are just a couple of the world's strangest divorce laws. Let's explore divorce traditions from around the world and take a look at some interesting facts and figures.
The United States has the 10th Highest Divorce Rate Worldwide
If you think that the U.S. divorce rate is among the world's highest, you're right. The United States ranks 10th, with a divorce rate of 53%. Luxembourg is first, with a divorce rate of 87%.
India has the World's Lowest Divorce Rate
Just one percent of India's marriages end in divorce. Divorce wasn't even recognized before the Hindu Marriage Act of 1955; these days, both men and women may seek divorce – but that doesn't mean that the judge will grant the petitioner's request.
Australia's Aboriginal Women May Divorce Instantly
In most countries and cultures, it's not possible to tie the knot with a second partner when one is already married. In Australia's traditional Aboriginal culture, however, a woman who wishes to get a divorce may instantly end her existing marriage by saying "I do" to another man. As an alternative, she may simply ask her husband to agree to divorce. If he says "yes," the marriage is over.
Only Muslims May Divorce in the Philippines
While in most countries divorce is so common that there are laws on how to proceed, the Philippine Islands stands alone with no legal divorce provisions. This is the only UN-member state with no legal provision for divorce inside the country. Annulment is allowed under certain circumstances. There is an exception for Muslims, who may divorce according to religious rules.
In case you're curious, Filipino citizens who marry in the Philippines and then obtain divorces overseas are not considered legally divorced in the Philippines, even though the divorce is recognized elsewhere. In March of 2018, a bill allowing divorce passed, meaning that old Philippines divorce laws will soon be obsolete.
In Japan, Certain Divorce Laws are Different for Women than for Men
Japanese divorces are simple, straightforward affairs; most couples who divorce in Japan never even have to go to court. The divorce procedure involves signing, sealing, and filing a simple form. While this isn't difficult, some complicated things can happen after the divorce has come to an end. For example, Japan has no provision for joint custody of children, so kids who have divorced parents typically spend most of their time with one parent and rarely see the other.
People may remarry after divorcing in Japan, however, the rules are different for women than they are for men. Men may remarry immediately after divorce. Women must wait six months if they wish to remarry. Additionally, women are required to take their husbands' surnames when they are married, and must undergo complicated legal procedures if they want to restore their maiden names after their divorces have been finalized.
Chile's Divorce Laws are Among the World's Toughest
In most places, people can take advantage of no-fault divorce laws that allow for separation and/or divorce simply due to irreconcilable differences. Chilean laws do not permit no-fault divorce. In fact, the only three reasons Chilean citizens may divorce are abuse, abandonment, or infidelity. Even then, the law requires a lengthy separation period of one to three years.
You Can't Get a Divorce in Vatican City
Many religions have strict rules governing marriage and divorce. Of these, Catholic laws are among the toughest. Because Vatican City is a Catholic-run state governed by the Vatican, its citizens are not permitted to divorce. Annulments are permitted in certain cases.
Malta Divorces take Four Years to Complete
Many states, provinces, and countries require couples to legally separate for a certain period of time before divorcing. Malta's divorce laws call for four years of legal separation prior to eligibility for divorce. Divorce was illegal in Malta prior to legislation that went into effect in 2011.
The Reasons for Divorce are Similar All Around the World
Worldwide, grounds for divorce and common reasons for divorce share similarities. According to records from the United Nations and other world organizations, the most common reasons for divorce are:
Infidelity (18%)
Drug and/or alcohol abuse (9%)
Physical and/or mental abuse (6%)
The most common reason for divorce, however, is incompatibility, or simply growing apart. A stunning 44% of marriages worldwide end for this reason.
//= get_template_directory_uri() ?> //= get_template_directory_uri() ?> //= get_template_directory_uri() ?> //= get_template_directory_uri() ?> //= get_template_directory_uri() ?> //= get_template_directory_uri() ?>
©2011-2023 Worthy, Inc. All rights reserved.
Worthy, Inc. operates from 25 West 45th St., 2nd Floor, New York, NY 10036