Our New Favorite Trend: Jewelry Made with Real Flowers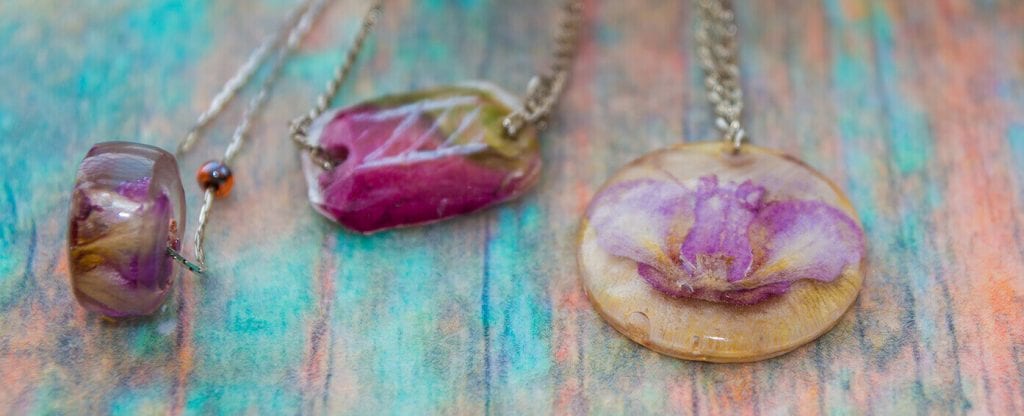 Flowers are as unique as the individuals who choose them, and their beauty makes them some of nature's most incredible treasures. The real flower jewelry trend lets you make the most of your favorite blossoms, with very practical resin-encased ones for everyday wear and spectacular fresh or preserved specimens that bring an added touch of beautiful color to special occasions. Here, we explore a few ways to enjoy the look of real flower jewelry.
Types of Real Flower Jewelry
It takes special techniques to craft jewelry made with real flowers. The simplest method is to string or sew the flowers together; think of Hawaii's traditional leis and India's exquisite Mehndi floral jewelry. Just like a bouquet, these lovely creations stay fresh for just a short time.
Preserved Flower Jewelry
If you love the look of real flower jewelry but want something that's very easy to care for, consider buying or making preserved flower jewelry. These pieces are typically made with delicate blossoms that lend themselves to use in simple pendants and bracelets, and like other types of real flower jewelry, they are just as unique as the flowers themselves.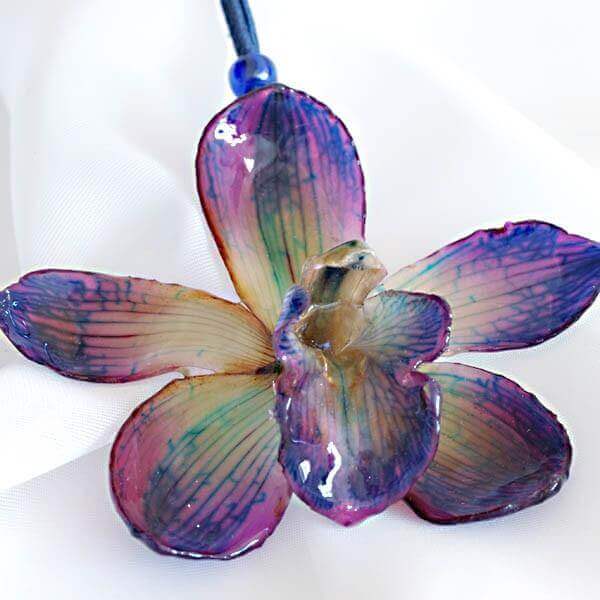 Preserved flower jewelry is crafted using some special techniques – many of which are closely guarded secrets. When treated with care, preserved real flower jewelry can last for years. There are a number of companies offering preserved flower jewelry online, and many of them take custom orders. You can also find lovely designs at craft shows and farmer's markets. If you're looking for real flower jewelry for a special occasion, and you want to keep your necklace, bracelet, or floral tiara as a keepsake or even wear it again, this is a nice option. Gorgeous orchids, brilliant green ferns, and even real roses make their way into these unique, artful pieces.
Flower Petal Jewelry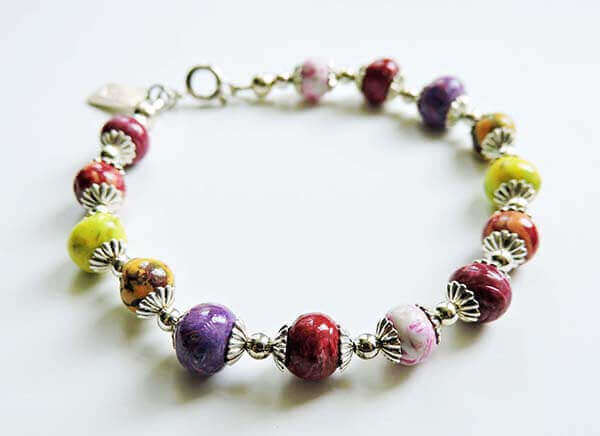 If you have received a bouquet, or if you'd like to preserve flowers from a special time in a unique, long-lasting way, consider flower petal jewelry. There are a number of companies with special equipment for freeze-drying petals from your flowers and then forming them into beautiful beads that look very much like semi-precious gemstones. This is a fantastic way to create real flower jewelry that you can wear just about every day, and each piece is unique. Flower petal jewelry makes a fantastic gift for someone special, and it's very easy to care for.
How to Make Real Flower Jewelry
The process of making real flower jewelry is fairly simple, however it can be time-consuming to create your own pieces. Try following these basic steps for making preserved flower jewelry next time you have a small, perfect blossom that you'd like to enjoy for years on end:
With a very sharp pair of scissors, carefully snip the stem off the blossom.

Obtain two coffee filters. Flatten them completely, and then place the blossom between the two filters.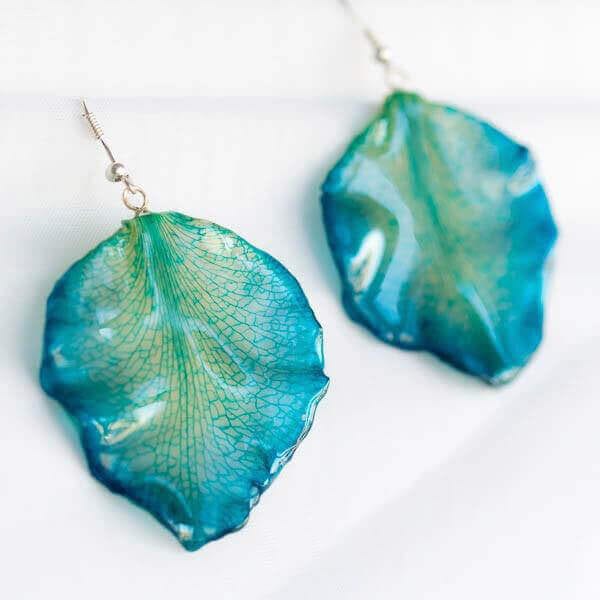 Get a large book that you don't care much about (the pages will become discolored during the drying process). Make sure that the pages are not made with slick, non-absorbent paper.

Place the coffee filters and flower in the back of the book, between the last few pages. Double-check to ensure that the flower is perfectly positioned before you close the book.

Weight the book down with more books or other heavy items. The more weight, the better your results will be.

Leave the flower alone for at least two weeks. No peeking!

Get some floral glaze spray and use it to spritz the blossom after it has dried completely.

Choose a jewelry bezel and cover its back with some packing tape. Obtain some jewelry resin and follow the instructions on the package. After mixing, use a clean squeeze bottle to fill your bezel about halfway with resin.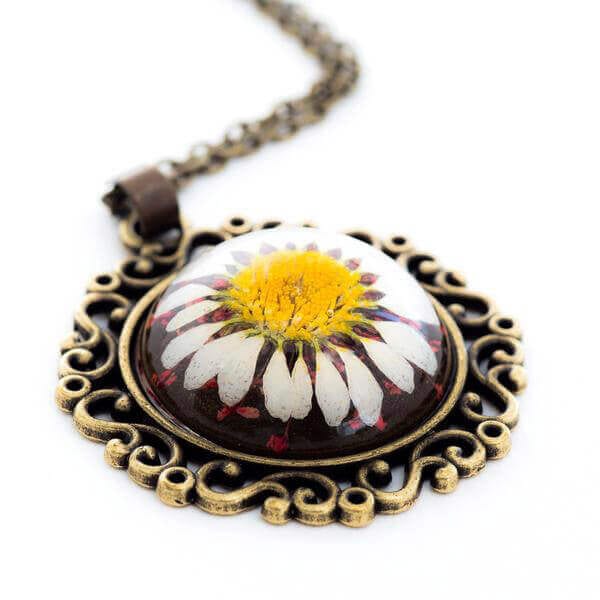 With a pair of tweezers, gently position your blossom in the resin. There's no need to press down; just be sure it's placed in a position that looks nice to you.

Carefully cover the pressed flower with more resin. Allow the resin to dry in an area that's free of dust.

Use your bezel to make a pendant or charm bracelet. Try to keep it out of UV light so the flower's colors stay bright and natural.
No matter what kind you choose, real flower jewelry can make a charming addition to your wardrobe. It's a lovely way to enjoy nature's beauty wherever you are – and these beautiful creations add a unique touch to any special occasion. Whether you order online, buy at your local farmer's market, or try your hand at making your own, a floral necklace or bracelet makes a wonderful statement.
//= get_template_directory_uri() ?> //= get_template_directory_uri() ?> //= get_template_directory_uri() ?> //= get_template_directory_uri() ?> //= get_template_directory_uri() ?> //= get_template_directory_uri() ?>
©2011-2023 Worthy, Inc. All rights reserved.
Worthy, Inc. operates from 45 W 45th St, 4th Floor New York, NY 10036