Top Hublot Watch Auctions with Worthy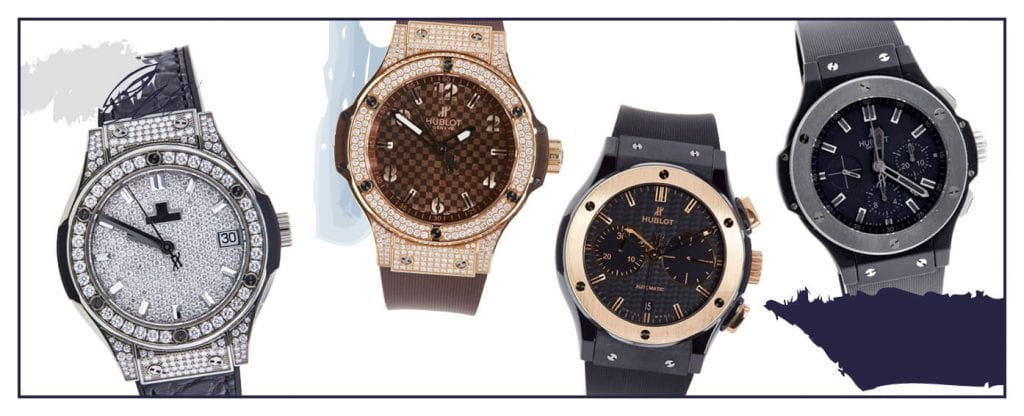 A relative newcomer to the watch scene, Hublot has distinguished itself as a brand by being at the cutting edge of watch design. The Swiss watch company was founded in 1980 and ever since has been striving for innovation in each of its timepieces. Today, Hublot is creating iconic watches inspired by the world of sports, including last year's Big Bang Referee created for the 2018 world cup.
Over the years, Worthy has auctioned a few outstanding Hublot watches that have sold for some jaw-dropping prices. We are therefore proud to share our 10 highest Hublot watch auctions.
10. Hublot Classic Fusion Titanium 511.nx.1170 971084
Sold for $2,467.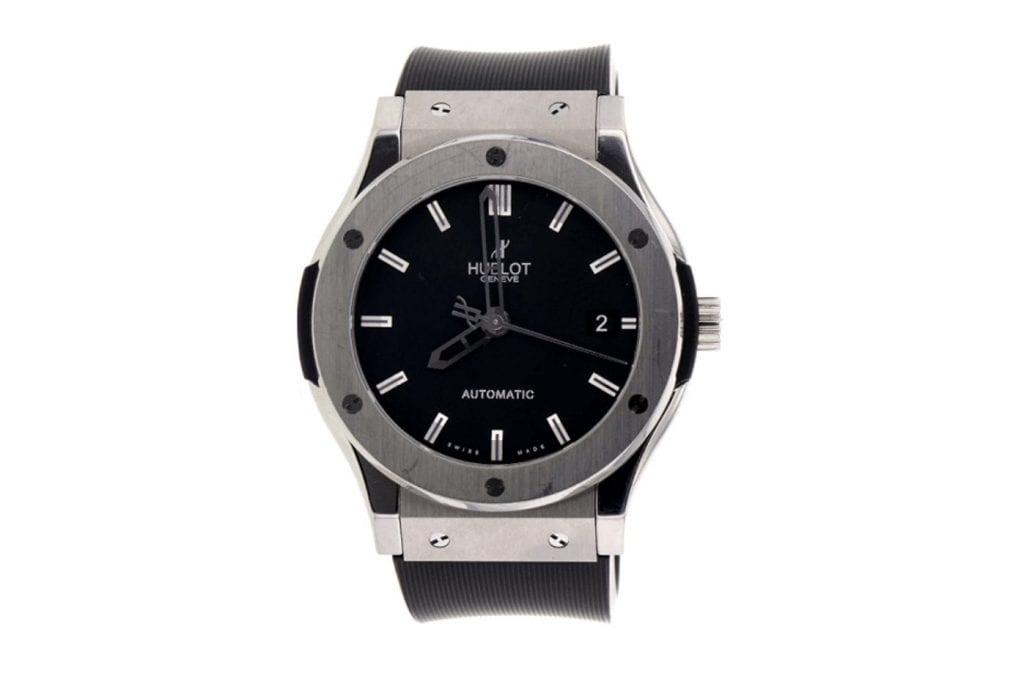 According to the brand, the Classic Fusion line, which debuted in 2010, is Hublot's "most subtle and elegant collection" and draws "inspiration from the very first Hublot timepieces created in the early 1980s." While this watch is styled for men, the line is intended for both genders.
This Classic Fusion Titanium 511 features a 45 millimeter titanium case (as the name suggests), a black dial, a black rubber strap, and a deployment buckle.
9. Hublot Big Bang Broderie Sugar Skull Fluo Sunflower 343.CY.6590.NR.1211
Sold for $3,800.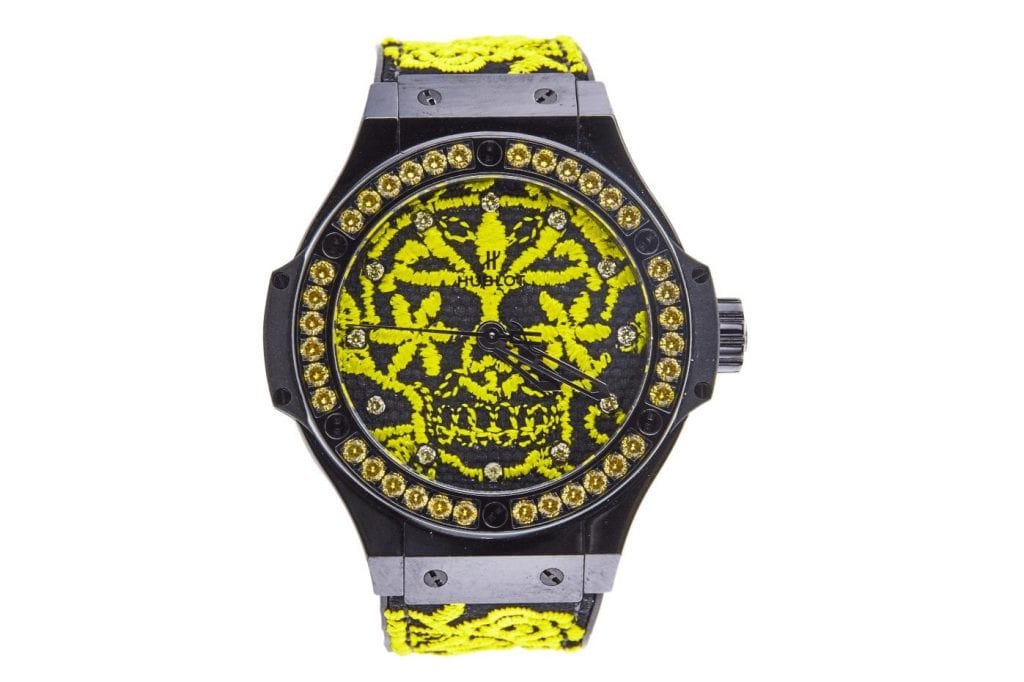 Hublot made a splash with the Big Bang model in 2005 (see #8) and then added more pizazz to the mix with the Broderie models. The philosophy behind the design of the Broderie models was luxury freed from established codes.
One of the most notable features of this watch is the dial, which is embroidered with black silk and special fluorescent threads in the design of a skull and color coordinated yellow sapphires on the bezel and on the dial.
8. Hublot Big Bang Split-Second Ice Bang Black
Sold for $4,200.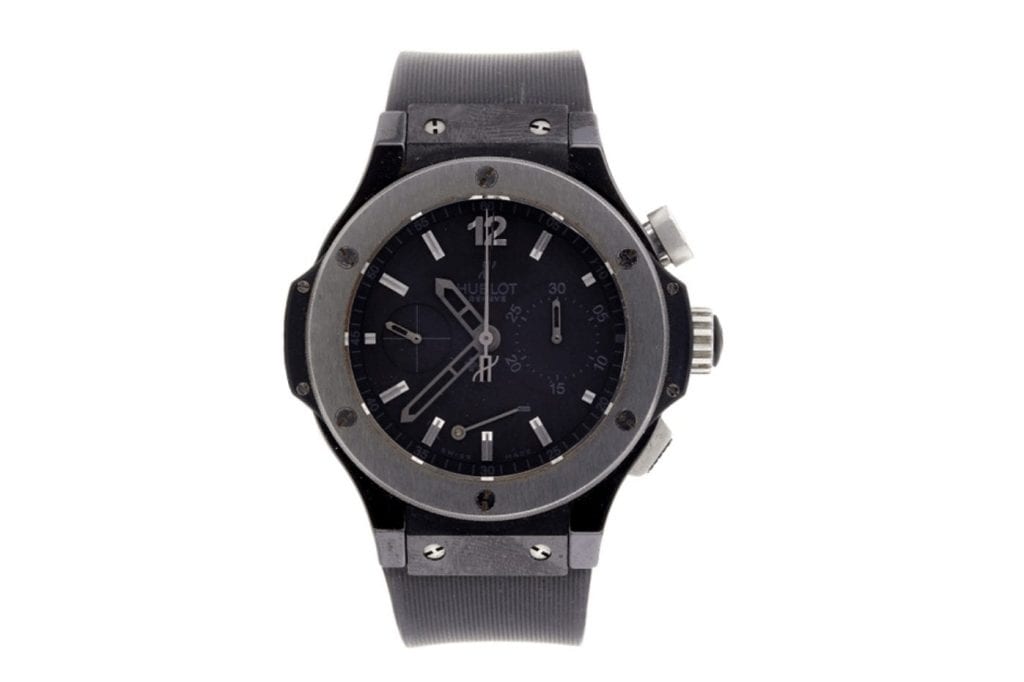 As the name implies, the Hublot Big Bang line was intended to make a splash for the brand in the early 2000s when it debuted. Similar to the Classic Fusion, the Big Bang paid homage to the first Hublot models of the 80s.
This watch features a black ceramic case and black lined rubber straps. The dial is black with skeletal hands and it has a fixed tungsten bezel.
7. Hublot Big Bang Broderie in Black
Sold for $4,200.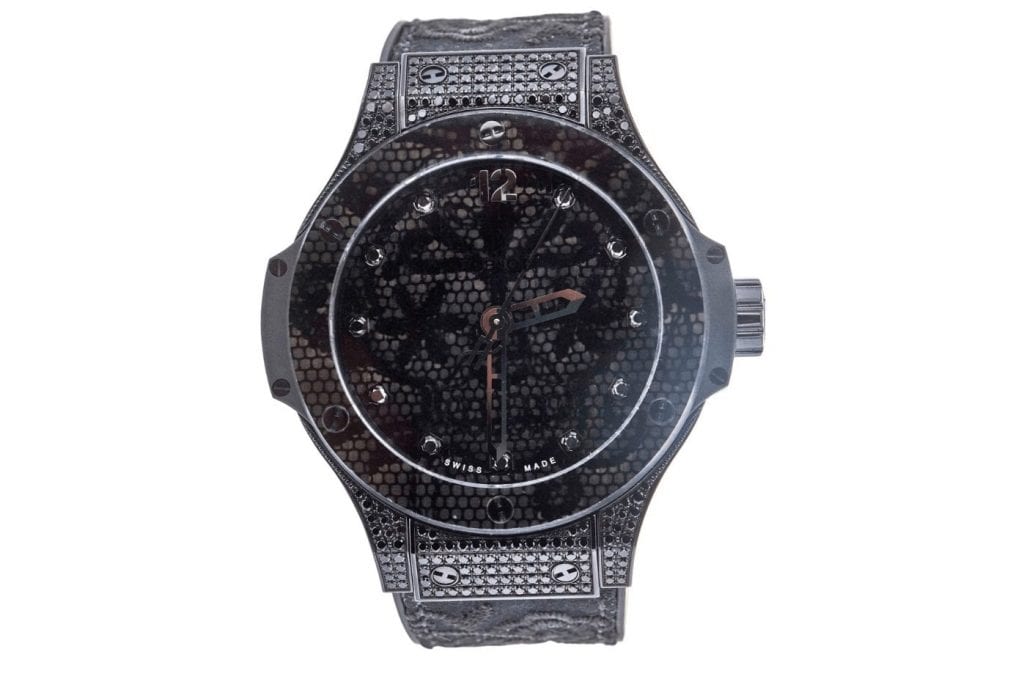 Like the Suger Skill Fluo Sunflower (#9), the Broderie in black distinguishes itself with a decorative bracelet and embroidered dial. The black version of this model features a black diamond pave case as well.
6. Hublot 1000857 Big Bang
Sold for $4,500.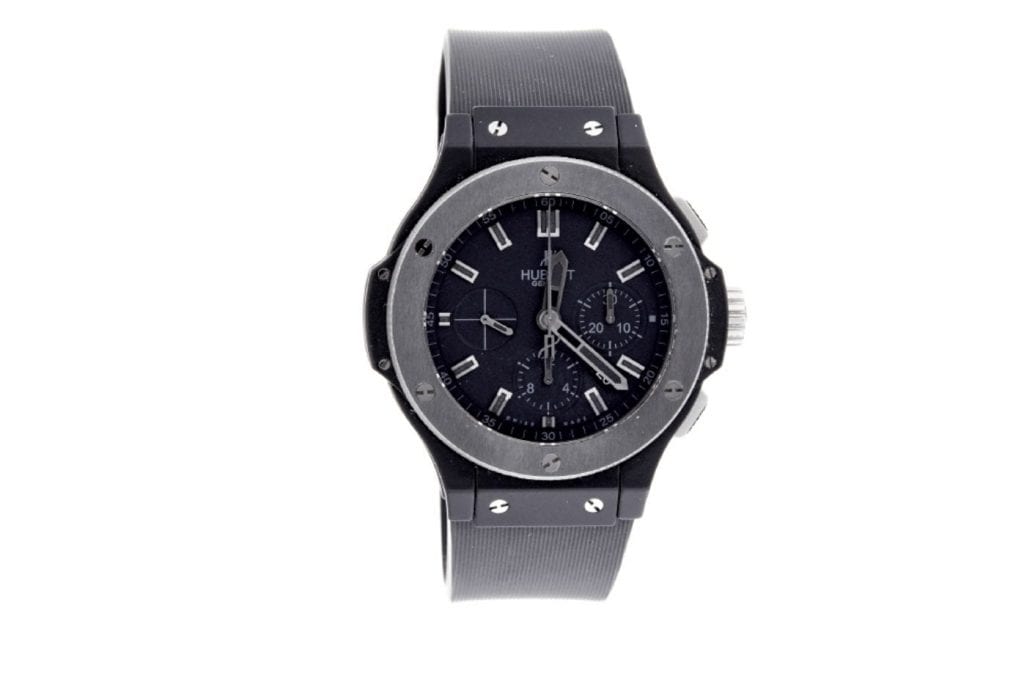 This watch features a 48 mm dial with a steel bezel and carbon case. It has date and chronograph complications and automatic movement.
5. Hublot Big Bang 44 MM Steel
Sold for $5,250.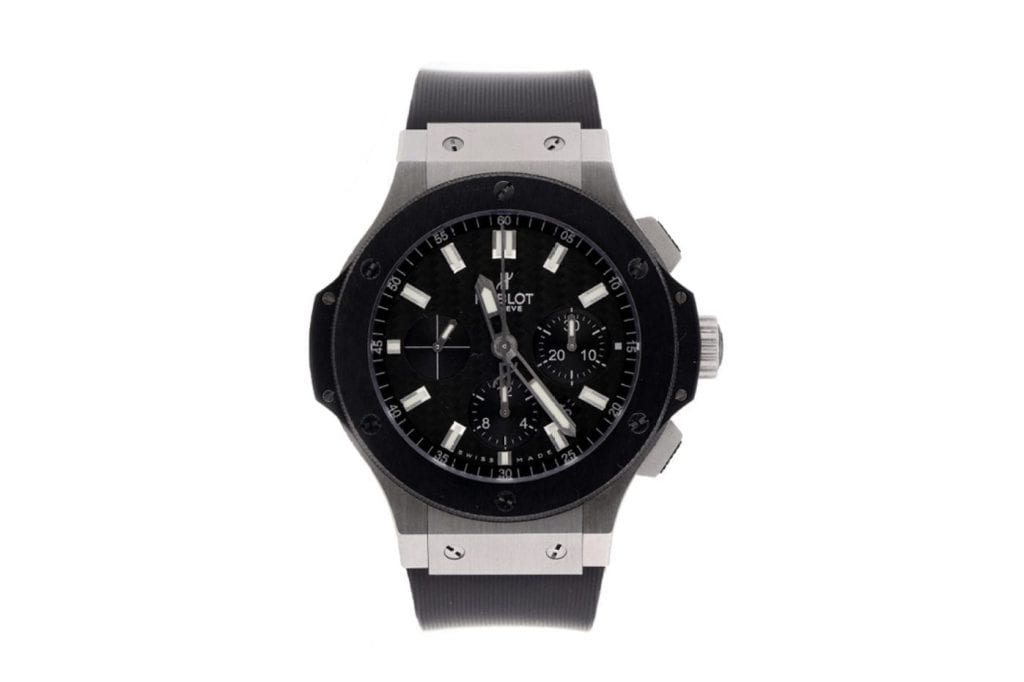 This watch features a satin-finished stainless steel case, a vertical satin-finished stainless bezel with 6 H-shaped titanium screws. The dial is mat black and the crystal is sapphire with anti-reflective treatment. The strap is black lined rubber.
4. Hublot Big Bang in Rose Gold and Pave
Sold for $5,361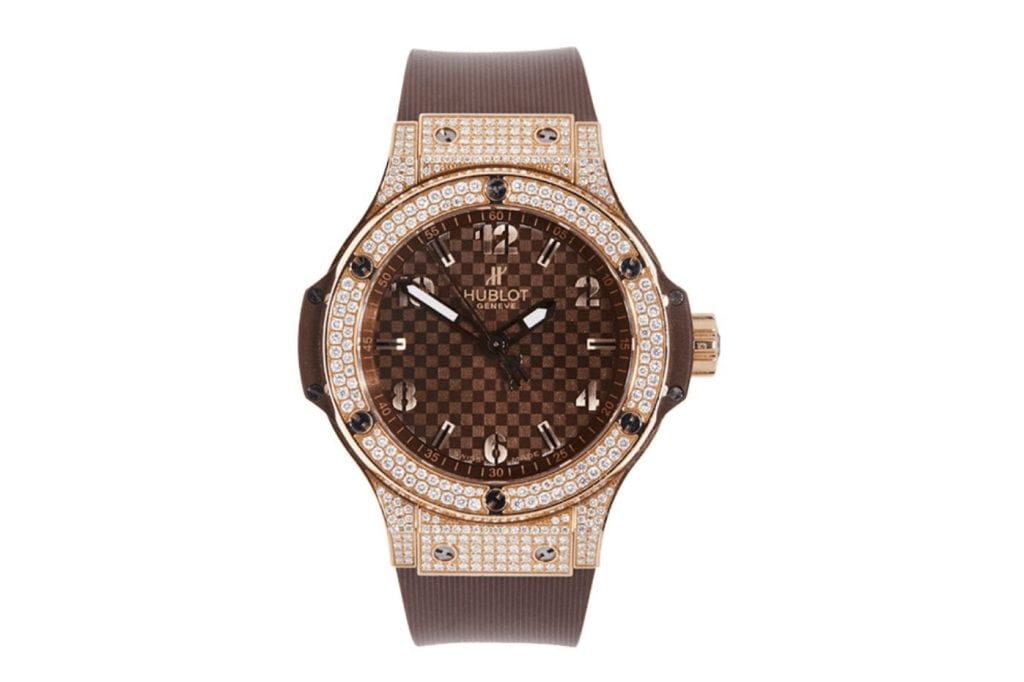 This watch features a rose gold case and bezel, both of which also have pave decoration. The band material is brown leather.
3. Classic Fusion Chronograph Ceramic King Gold
Sold for $6,850.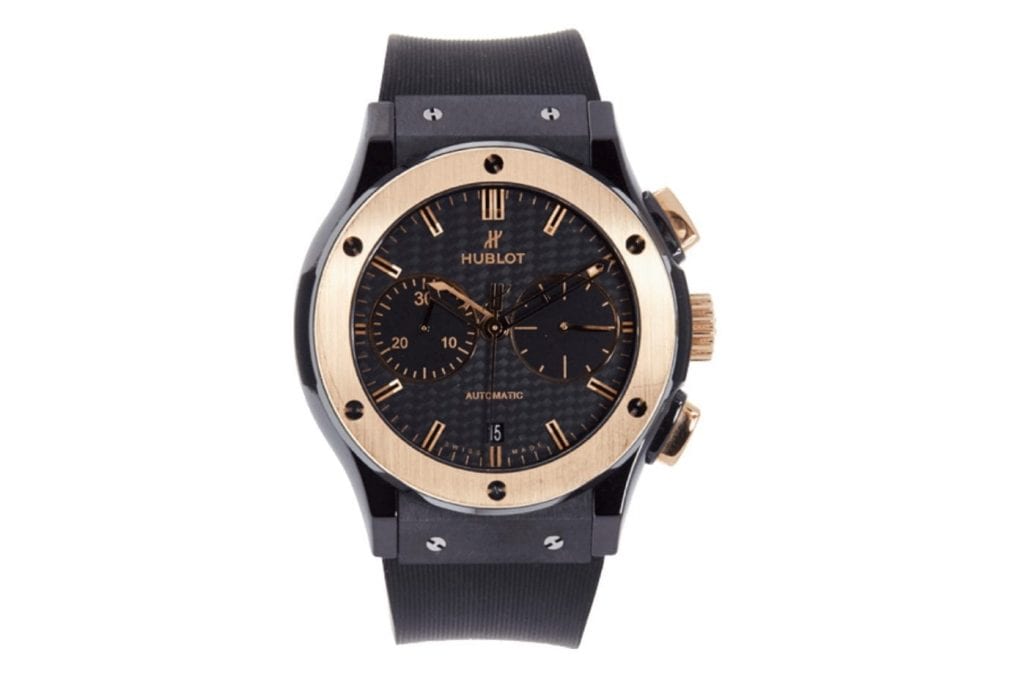 The Classic Fusion Chronograph was intended to be Hublot's solution for a modern men's watch. It is both elegant, with it's sleek design, and functional, with two symmetrical totalizers. The King Gold model is meant to give a sophisticated feel to the time piece.
This watch features a 45 millimeter polished and satin-finished black ceramic case, a satin-finish 18K king gold bezel, black lined rubber straps, and a mat carbon fiber dial with gold-plated appliques.
2. Hublot Big Bang Evolution
Sold for $6,950.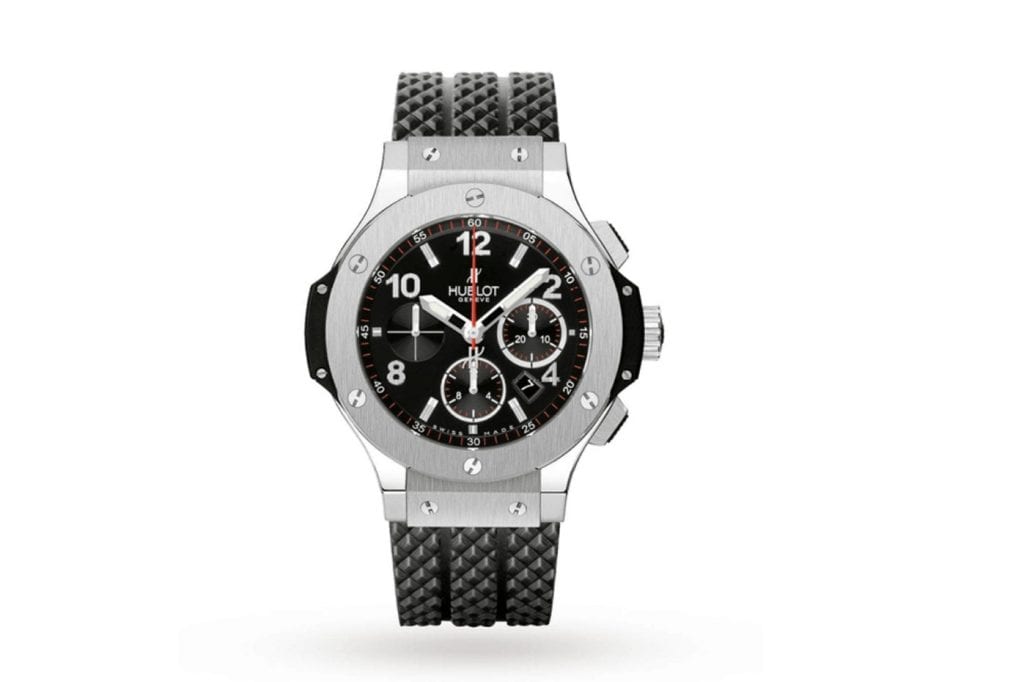 This watch features a stainless steel bezel, black dial, a black rubber strap, and chronographic function.
1. Hublot Classic Fusion Titanium in Full Pave
Sold for $7,560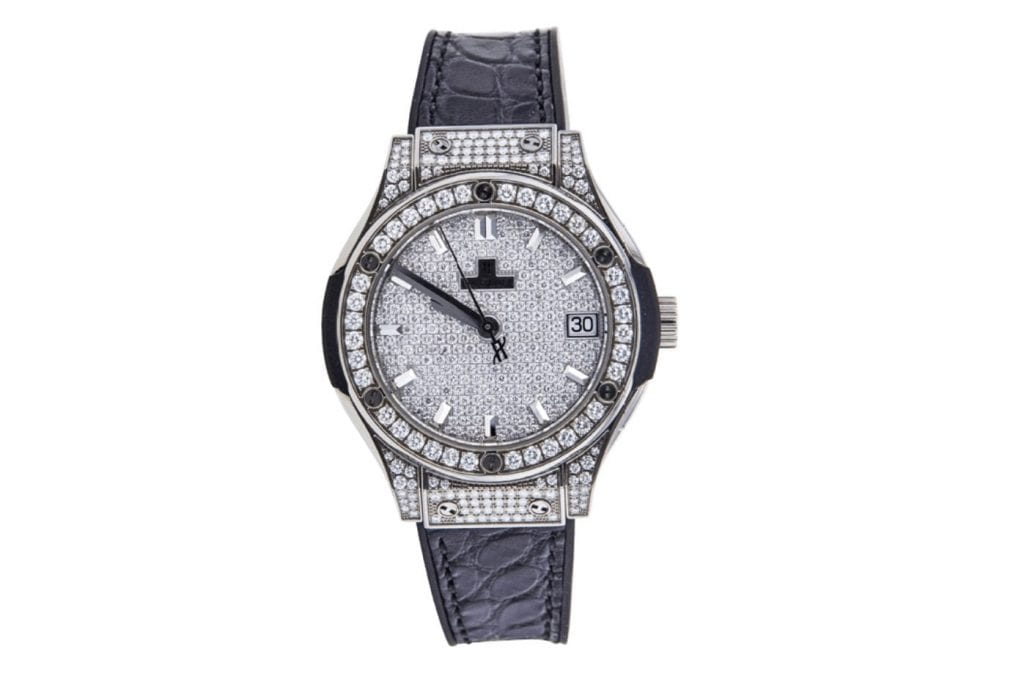 Hublot admirers looking for sparkle need look no further than this full pave watch. As the name suggests, both case and bezel are made from titanium and set with round diamonds. The dial is covered in diamond pave as well, making for a whopping total of 3.5 CT in diamonds on this watch.
Do you have a noteworthy timepiece, such as a Hublot, you are looking to sell? Our online auction platform is the perfect place to safely sell your watch and receive an outstanding price.
//= get_template_directory_uri() ?> //= get_template_directory_uri() ?> //= get_template_directory_uri() ?> //= get_template_directory_uri() ?> //= get_template_directory_uri() ?> //= get_template_directory_uri() ?>
©2011-2023 Worthy, Inc. All rights reserved.
Worthy, Inc. operates from 45 W 45th St, 4th Floor New York, NY 10036