Selling Inherited Jewelry: What I Wish I'd Known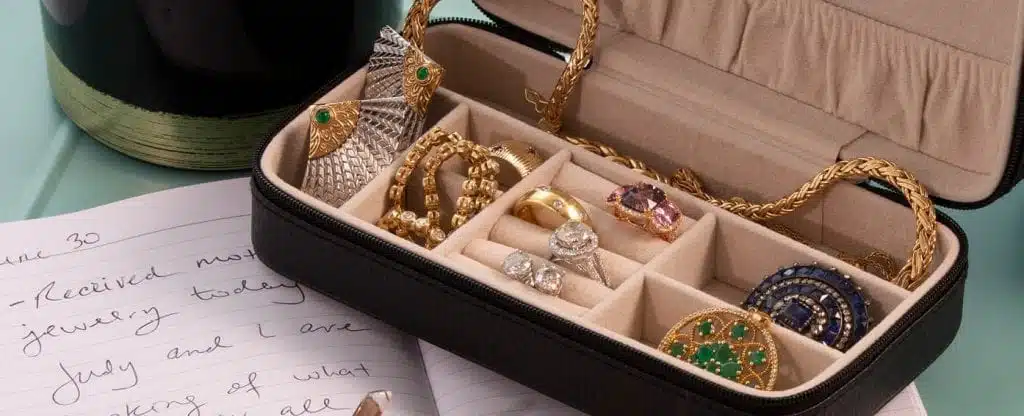 This page includes links to other third-party websites. By providing links to other websites, Worthy does not guarantee, approve, or endorse the information, services, or products available on these websites. Worthy bears no responsibility for the accuracy, legality or content of the external website or for that of subsequent links. We may earn a small commission for purchases made through links in this post at no additional cost to you.
In a recent Worthy blog, "Overcoming Inheritor's Guilt," I wrote about the conflicting feelings that often accompany inheriting assets from a loved one. This is especially true when jewelry passes from one generation to the next.
Bank and brokerage accounts are numbers on paper while rings, necklaces and other types of jewelry are often linked to family history. An antique engagement ring, a diamond broach from the 1950s, or a string of pearls given on a 25th anniversary all had a profound meaning to the person who passed away, and often to the person who inherits them.
H&R Block eFile: Often free. Always fair. Online tax filing made for you. Learn more about how you may be able to file your taxes online with H&R Block free now.
But unlike highly liquid financial assets like certificates of deposit or stocks, the value is not set in stone. One expert may value a ring at $5,000, while another may come in at half that much. This means that for the average person, selling jewelry can be a very tricky business.
Navigating the Maze
With my mother's jewelry, the time of reckoning about what to do with the pieces she left came nearly a decade after her death, when I finally acknowledged I would probably never wear any of it. I could have given them to my two adult daughters, but that would have meant deciding who gets what and living with the possibility of hard feelings between siblings about those decisions.
So I decided to try and sell them and split the proceeds. My experience doing so was both humbling and eye opening.
While I'm pretty handy about paying bills and ordering stuff online, my comfort level with online selling was zero, and still is. I've just heard too many stories about scam artists prowling for novices, and even experienced vendors, on online auction sites.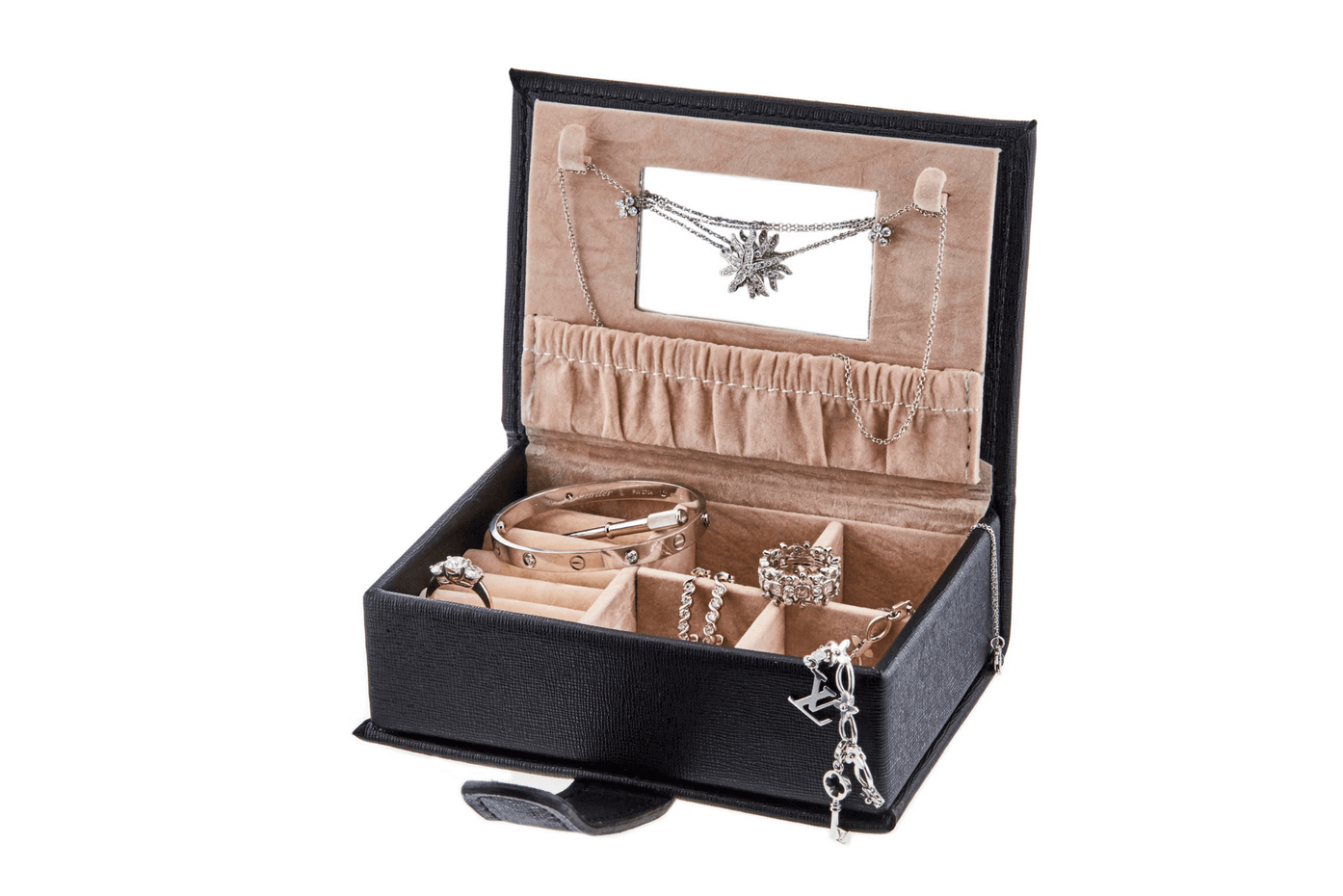 So I tried the jewelry store route. Two stores I went to came up with such low offers that I quickly thanked them and walked out. The third offered somewhat more, though I was still disappointed. Still, the desire to be done with the whole thing led me to take the money.
As it turns out, my experience at those stores was not all that unusual. Inheritors selling directly to local jewelers often find that offers for their cherished heirlooms may only be a bit better than what they could get from a pawnshop. When local jewelers buy things like a branded watch or a diamond ring, they will normally sell them to a dealer, who will then sell them to a wholesaler. With three levels of profit to split there's a strong incentive for a jeweler to "go low" on value. If the store sells something on consignment, the seller only gets paid if and when the item is sold.
Other potential routes also have significant drawbacks. While many people have used e-Bay or eBid to sell jewelry, neither site authenticates sale items. Buyers may return items that have been swapped out with something less valuable, a practice called "buyer's fraud." Another option, high-end auctions such as Christie's and Sotheby's, usually accept only the most expensive luxury items. Their auctions are highly structured, and come with fairly high fees and sales commissions.
Get 15% off on filing your taxes with H&R Block when you click the banner below.
A Better Option
One reason I decided to write for Worthy is my first hand experience of the difficulty of selling inherited jewelry. Worthy replaces opaque, risky, or high cost alternatives with a process that is transparent, secure, and sensibly priced.
Here are the five easy steps in the sales process:
Describe your item to the best of your ability. Based on this description, Worthy conducts a market value analysis, resulting in a trending market price.

Send your item to our secure facilities using a pre-paid, FedEx-insured shipping label. Every shipment includes up to $100,000 in insurance coverage.

Once Worthy receives your item, experts will clean and photograph it before bringing it to one of its esteemed grading partners for evaluation (GIA and GSI). At this stage, you will be asked to set a minimum price and a buy-it-now price.

The auction begins, allowing qualified, vetted buyers a set period of time to place bids on the item.

Upon acceptance of the high bid, the payment is processed almost immediately – and funds are transmitted to you.

Fees range from 5 percent of the sale price for items with a transactional value over $250,000 to 20 percent for items valued at $5,000 or less. It's all outlined on the website, in plain English.
Get 15% off on filing your taxes with H&R Block when you click the banner below.
So as I see it, here are the choices: a) Endure the unpleasant and time-consuming experience of walking into a jewelry store and getting a lowball offer, b) deal with the uncertainties and risks of navigating the online auction maze, or c) get an objective, independent valuation, up-front pricing, reasonable fees, an impartial third party handling the transaction, and access to a large pool of qualified buyers competing against each other so you can get an optimal price.
To me, it's a no-brainer.
//= get_template_directory_uri() ?> //= get_template_directory_uri() ?> //= get_template_directory_uri() ?> //= get_template_directory_uri() ?> //= get_template_directory_uri() ?> //= get_template_directory_uri() ?>
©2011-2023 Worthy, Inc. All rights reserved.
Worthy, Inc. operates from 25 West 45th St., 2nd Floor, New York, NY 10036