Becoming an Online Entrepreneur in Retirement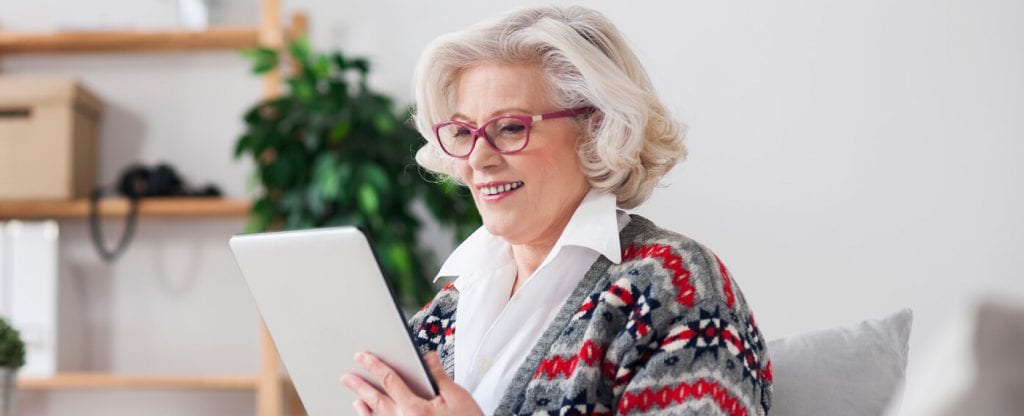 My friend and I often talk about the opportunity inherent in the Internet. Our conversation goes something like this, "If you have a million followers on social media and you sell your product, whatever it is, to just one percent of them, you just sold, 10,000 whatchamacallits!"
The worldwide nature of the web makes this thought process very enticing. According to Statista.com there were 2.46 billion social network users worldwide in 2017. Clearly, there are a lot of people out there to approach with our whatchamacallits. And with the much-touted possibility of a post/product going viral…well, let's build a website and find something to sell!
With this thought in mind, I set out to find my one million followers. In September 2017, I launched a website and an Etsy shop. To get people to these internet addresses, I started to get my name "out there" by posting motivational quotes six days a week on five social media platforms, Facebook, Instagram, Twitter, LinkedIn, and Pinterest.
The Cold Hard Facts:
After nineteen months of diligent work, I have 7036 followers across all my social channels, only 992,964 shy of my goal. As for selling to one percent of them? That would be seventy sales. My Etsy account proves I have had seventy-three sales! But…fifty-nine of my sales have been to friends. Only fourteen have been to the world at large.
So what advice do I have after all this experience online? Plenty! But before I share it, let me tell you about my specific journey. First, I already had sufficient assets for retirement, so any earnings from the internet would go toward college for grandkids, not toward food for dinner. Second, my professional career was spent in motivational work and I still wanted to touch people's hearts more than I wanted to get into their pocketbooks. So while I could think of products that might sell more easily, I built my online presence in anticipation of the release of my new book, Love, Loss, and Moving On, even though I knew selling books is tough. Supposedly, there is one new book on Amazon every five minutes. The rules of supply and demand make my product choice laughable.
So let's start my advice with this question: What are you going to sell? There are many types of online businesses but they boil down to these two categories – selling products or services.
If selling a product, consider these things:
Consumability of Products: Since getting customers is hard, it's best to pick an item that people will use up and need to buy again, creating that lucrative thing, a return customer.

Ease of Shipping: Like Christmas presents, remember that some things are harder to mail than others. Choose your product accordingly. If you are selling antiques, for instance, specialize in small tchotchkes versus furniture. (Etsy encourages their sellers to offer free shipping at all times.)

OR use Fulfillment by Amazon and let them ship your product to your customer.

Inventory Control: Instead of amassing products to sell that will fill your garage but not necessarily line your pockets, sell a print-on-demand product using a manufacturer who dropships the finished item to your customer without you having to touch the product or shipping label. I use Printful. They take my motivational artwork and create mugs, t-shirts, sweatshirts, and tote bags.

OR sell an item that can be instantly downloaded like a pattern or an art photo. Then no one has to touch the product or shipping label! Plus your customer gets instant gratification.
If selling a service, consider these things:
Informational Products Are HOT: You have lots of skills from your pre-retirement career, market them! Sell your coaching or consulting services. Create eBooks, webinars, or online courses to teach your area of expertise.

Tech skills are HOTTER: If you can help with software services, digital marketing services, website creation, or the like, you are in demand! Go get those customers!

OK, you have your product or service. Where are you going to sell it?
Etsy and eBay are well-known platforms for those with a product to sell. I use Etsy, but here are statistics for both so you will understand your competition:


Ebay has 179 million active buyers, 25 million sellers, and 1.2 billion listings.

Etsy has 35.8 million active buyers, 1.98 million sellers, and 50 million listings.


One can also launch a website and use e-commerce platforms to make sales. If you are selling a service, this is probably your best choice. It is said that a third of ALL websites are built on WordPress, including mine.

Social media platforms will drive buyers to your sales site. The 80/20 rule is widely accepted. This means that you need to share helpful information (for free) 80% of the time and in return, you can promote yourself 20% of the time.

By the way: To learn how to use Etsy, eBay, WordPress, and social media platforms, "how-to" Google searches turn up vast amounts of information. YouTube videos are also helpful.

Now that you have a product or service and a place to sell it, how will you get buyers to your door? That's the question I am still trying to answer. I am motivated to crack the code because having an online business makes so much sense.
Here are my top five reasons for having an online business:
It provides freedom to live anywhere I want.

It allows the flexibility to balance my work with my other commitments and passions.

Start-up costs are low.

All my work benefits me, not someone else, since every cent of net income is mine.

I can work in my pajamas!

With all these perks in place, you can be sure I will figure out how to get sales. I'm going to try advertising on Facebook and Amazon next. Stay tuned for a future report and be sure to share your own tips with me and our sister entrepreneurs!
//= get_template_directory_uri() ?> //= get_template_directory_uri() ?> //= get_template_directory_uri() ?> //= get_template_directory_uri() ?> //= get_template_directory_uri() ?> //= get_template_directory_uri() ?>
©2011-2023 Worthy, Inc. All rights reserved.
Worthy, Inc. operates from 25 West 45th St., 2nd Floor, New York, NY 10036