Jumping In and Dating After Divorce with Tamsen Fadal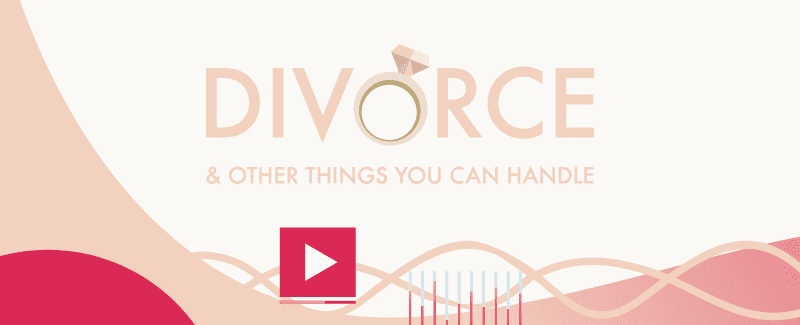 Dating after divorce: It's a topic that comes with questions, fears, excitement, and so much more. In this episode, Tamsen Fadal, primetime anchor for PIX11 News in New York and author of The New Single: Finding, Fixing, and Falling Back in Love with Yourself provides insight into emerging from major life changes with grace, confidence, and an eye toward self-care, plus a focus in increased awareness that helps women avoid repeating toxic relationship patterns that hold them back.
When you're newly divorced or even emerging from a major breakup, the subject of dating can be part-frightening and part-exhilarating. After going through her own divorce, Tamsen found herself searching for answers and rebuilding her personal life brick by brick. Her experiences and the questions she faced mirror those encountered by so many other women as they navigate through the process of starting all over with life and love.
In This Episode
Tamsen and Jennifer discuss The New Single: Finding, Fixing, and Falling Back in Love with Yourself and issues surrounding dating after divorce. After her own divorce, Tamsen felt like hiding, as her previous books had been on relationship success and she felt as if she had somehow failed. As she processed her feelings though, Tamsen rediscovered her own power and built a roadmap for living her best life, which she decided to share with readers.
This heartfelt conversation will help you discover:
How you can use the first 90 days to rediscover yourself and truly care for yourself, particularly as you process all of the emotions that accompany divorce.
The importance of decluttering everything from your closet to your heart as you work out who you really are.
Creating a life that's truly yours as you start over, and steps toward recreating yourself as a newly single person, whether that's traveling, decorating your home, building your finances, and more.
How to uncover toxic patterns from previous relationships and avoid repeating them in the future.
Building the new version of your life from the inside out; essentially being the architect of your own life.
The importance of truly knowing yourself and your desires, working toward being whole before dating after divorce.
Understanding the role of your own emotions and thinking about where you'd like to be in the future.
Building a life around your value system, avoiding red flags and not compromising your own needs when deciding how to carry out future relationships without disappointment or counterproductivity.
How to take the pressure out of dating after divorce, focusing more on fun than on finding "the one." Often, it's more important to form a serious relationship with ourselves before fully committing to another person.
Tamsen will be moderating Worthy's live event on the topic of Dating After Divorce, which is coming up soon. In a recent survey, we found that a full 65% of women find themselves dating during the first year after their divorces and experiencing a mixture of emotions ranging from fear to hope to excitement. One of the biggest topics we'll cover is fear with regard to dating after divorce. Tamsen explains that reframing our expectations and even changing the terminology we use can simultaneously shift the way we process the emotions surrounding meeting new people and forming new friendships.
About Tamsen Fadal
Tamsen Fadal is a 12-time Emmy award-winning journalist and primetime anchor for PIX11 News in New York, with more than two decades of experience coving local, national, and international news. Tamsen is the executive producer and host of Broadway Profiles, for the Broadway Channel, and she's appeared onstage in Broadway shows including "Chicago" the musical, "Rock of Ages," and "In the Heights."
Tamsen has received many prestigious awards over the course of her career. As a passionate voice for empowering women, she is a three-time author, contributing to three self-help books for women. The most recent, The New Single: Finding, Fixing, and Falling Back in Love with Yourself (St. Martin's Press), seeks to help women emerge from one of life's biggest changes with confidence, grace, and a focus on self-care.
Sadly having lost her mother to breast cancer in 1990, Tamsen is a long-time advocate of educating women and their families and of giving all women, regardless of means, an opportunity to detect this devastating disease early. She is the Honorary Vice-Chair of the ADAPT Community Network Board, Board member of Best Buddies New York, spokesperson for SHARE Cancer Support and celebrity ambassador for North Shore Animal League. Alongside her cousin, actress Shannon Elizabeth, Tamsen is Co-founder of Shansen Jewelry. A portion of all proceeds goes toward breast cancer charities and animal rescue efforts.

//= get_template_directory_uri() ?> //= get_template_directory_uri() ?> //= get_template_directory_uri() ?> //= get_template_directory_uri() ?> //= get_template_directory_uri() ?> //= get_template_directory_uri() ?>
©2011-2023 Worthy, Inc. All rights reserved.
Worthy, Inc. operates from 25 West 45th St., 2nd Floor, New York, NY 10036