Co-Parenting in the New School Year with Carolyn Grimes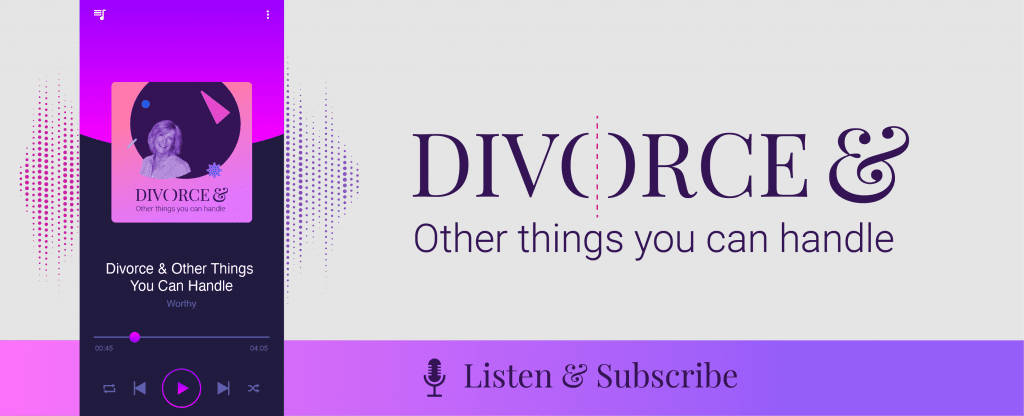 When it comes to parenting in a new school year, there are usually a lot of changes – new schedules, different activities to coordinate, new routines, and perhaps even new and different schools. This means there needs to be a lot of communication between co-parents which leaves lots of opportunities for disagreements and tension.

This week, Virginia attorney Carolyn Grimes joins me to discuss how to create a smooth transition by putting the children first and all of the hostilities between exes last.

In This Episode
A smooth transition would be wonderful but what are the consequences when there isn't a smooth transition? Who suffers?

The children always bear the brunt of issues between co-parents.
The smoothness of the transition depends on where you are in the divorce process.

If there is a separation or divorce agreement, everything in terms of custody should be spelled out in a lot of detail.
If there isn't an agreement, this is when things get messy.

Remember: Children need to know exactly where they are going, where they are sleeping, who is picking them up, and what the schedule is. This should all be made clear to them before school starts.
Do not play tug of war with the kids – avoid a situation where both parents show up at the end of the day saying that the kids should go with them. This is not good for the kids.

Parenting Plans – these are a great tool but they are not static, they need to change as the children grow. When kids are leaving elementary school and heading to middle school or high school, the parenting plan needs to be adjusted to account for the logistical changes that come with this. Build into the plan the fact that the plan needs to be revised at certain milestones.
Carolyn advises that shared custody can only really work when parents live in the same area. Otherwise, kids can end up having to travel far to get to a school that is close to one parent but not the other.
When do you start working on the parenting plan for the new school year?

In Carolyn's experience, May and June court hearings are mainly concerned with summer vacation plans while July and August hearings are concerned with relocation plans. If you are planning to move or relocate out of the area and you can sense that your ex won't be agreeable, you need to get started on filing and getting a court date as early as possible, starting in February or March.

In my experience, it's pretty common for one parent to take on the organizational role and they are really good at doing all the administrative work but then there's sometimes a backlash from the other parent about being controlling, taking charge, excluding the other parent. What's your advice here?

This is pretty common. Normally in an intact family, there is one parent who does all the scheduling and this usually continues after a divorce.
Carolyn advises clients to continue to have this dynamic unless the scheduling parent impinges on the other.
Carolyn says that just because a child's parents got divorced does not mean that they shouldn't be able to play soccer or go to piano lessons. If the scheduling doesn't work for the parents, they need to find a solution for themselves rather than depriving their children.

Another area that is fraught with disagreement is contacting new teachers and coaches and introducing yourself. Is it your responsibility to also include your other parent in these emails or should they be doing this themselves?

In some separation/divorce agreements, it will say explicitly that when one parent fills out a contact form, they need to include the other parent's information as well.
In other agreements, it's a courtesy to include the other parent – it gives them in the loop and informed about what's going on (assuming they read it).
It makes it easier for the teacher or coach to be in contact with both parents.
If there is some sort of school portal, one parent can't register themselves and their ex. They'll each need to take responsibility for that.

These transitions come with expenses … back-to-school supplies. Most parenting plans have some sort of agreement on extraordinary expenses but they do need to be agreed on in advance. And this is where you can disagree philosophically – a new backpack each year or only when the old can't be used any longer? Trendy backpack or just the basic? And let's not end up with two backpacks … What are your recommendations for navigating this?

For some co-parents, they put into their agreement how much each parent will contribute toward these expenses.
Sometimes, one parent will want to overspend on something, like a backpack or laptop. Depending on the agreement, sometimes the other parent will just need to live and let live.
Carolyn adds that she's had some clients create a joint account just for their children's expenses. Parents need to be able to collaborate with each other if they are going to have a joint account.

What do you do when the other parent doesn't respond to any requests?

Most of the time, when one parent doesn't respond, the burden falls onto the other parent.

What would you like to emphasize about the things we discussed today?

Parents should try as hard as possible not to impact the lives of their children with their divorce. Whatever happens, parents need to work it out as best as possible. Children shouldn't miss anything just because they aren't in an intact family.
About Carolyn Grimes
Carolyn Grimes is a partner in the firm Wade Grimes Friedman Meinken & Leischner PLLC, practicing in all areas of family law including divorce, spousal support, child custody, child support, equitable distribution, retirement issues, and prenuptial agreements, among other areas. She practices in all of the Circuit and Juvenile and Domestic Relations Courts in Northern Virginia and has argued before the Court of Appeals. She has lectured on family law topics ranging from custody to retirement issues, including military, federal, civilian, and Foreign Service retirement issues, for various organizations in the Commonwealth. In addition to traditional litigation, Ms. Grimes practices law in the collaborative law model. She is also a mediator herself.
//= get_template_directory_uri() ?> //= get_template_directory_uri() ?> //= get_template_directory_uri() ?> //= get_template_directory_uri() ?> //= get_template_directory_uri() ?> //= get_template_directory_uri() ?>
©2011-2023 Worthy, Inc. All rights reserved.
Worthy, Inc. operates from 25 West 45th St., 2nd Floor, New York, NY 10036