Divorce and Personality Disorders by Lisa Zeiderman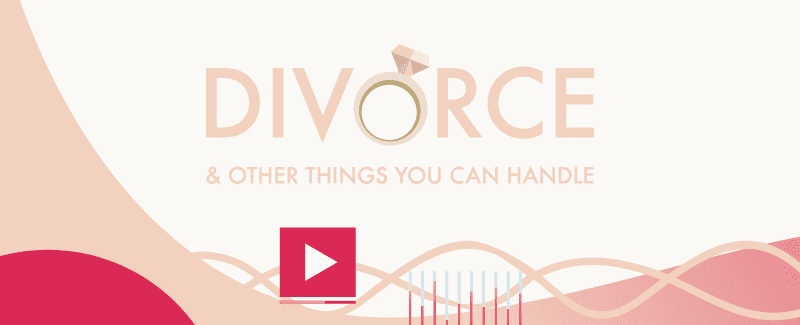 What happens when personality disorders and mental health problems go hand in hand with divorce? Prominent New York divorce attorney and certified divorce financial analyst Lisa Zeiderman is here to help you navigate the complications that can occur when divorce and personality disorders collide.
We'd also like to take a moment to recognize Lisa as a guiding light, demonstrating to divorcing women that it's never too late to move forward and realize your dreams. After her divorce, in her 40s, did she finally complete her education and work her way toward a career that satisfied her desire to help others who face complex challenges during their own divorces.
In This Episode
Jennifer and Lisa discuss the complications that can occur when divorcing someone who has a personality disorder. Often highly conflictual, these cases can quickly get out of control without proper handling, particularly when children are involved and custody is an issue. During the conversation, Lisa touches on some very difficult topics and provides helpful advice for working through the process, including:
Recognizing that a personality is present; sometimes, we're so accustomed to the daily challenges of living with a partner who has a personality disorder that we don't realize that a mental health issue is present.
How skilled intervention is often necessary when divorcing under these circumstances; forensic analysis can help.
Examples of how personality disorders can manifest themselves during the divorce proceedings including one parent falsely accusing the other of abuse when none exists, interfering with visitation or online calls with children, and acting out in other ways including alienating children. Depression, alcohol abuse, manic spending and lack of an understanding of consequences are some other common manifestations of personality disorders.
The importance of working with a therapist who can listen objectively and serve as a voice of reason.
Why it's important to work with an attorney who understands personality disorders and can work with others including therapists, financial analysts, and others.
Working through issues without allowing any sense of embarrassment to intervene. Skilled therapists, attorneys, and other professionals can help.
How a psychological evaluation can help you understand the issues that your former partner has, and how those issues impact your divorce as well as co-parenting issues after divorce.
The importance of documenting relevant information and reporting to attorneys.
Tips for engaging with the party who has a personality disorder, ensuring that they are receiving therapy, and ensuring that they are being treated properly.
Important safety precautions to consider along with your attorney and the judicial system; for example, sometimes, parents with personality disorders may only interact with children when supervised.
Tips for surviving when you are the one with a personality disorder, including Consistent therapy with a therapist who can advocate for you, following protocols, taking any prescribed medications, and ensuring that you are fostering a positive relationship between any children and the other parent.
About Lisa Zeiderman
Lisa Zeiderman became an attorney and certified divorce financial analyst after her own divorce. Today, she is a Managing Partner who focuses her New York law practice solely in Matrimonial and Family Law. Ms. Zeiderman is a graduate of Fordham University of Law, and is on the Attorney for Children panel. In addition, she specializes in cases that involve mental health issues and mental health disorders. Ms. Zeiderman has lectured for the New York State Bar Association and other professional entities. She has been widely published, and she authors a blog for Psychology Today Magazine online. Currently, Ms. Zeiderman sits on the Advisory Board of the American Academy of Certified Financial Litigators, is a member of the Legislative Committee of the Family Law Section for the New York State Bar Association and sits on the executive board of the Justice Brandeis Law Society. She is also a member of the New York State Bar Association, the New York Women's Bar Association, and the Westchester Bar Association.
Ms. Zeiderman also serves on the Executive Board of Savvy Ladies, Inc., a 501(c) 3 organization that provides free education and resources to help women achieve their financial independence.
Ms. Zeiderman, once divorced, is remarried and has a 26-year-old daughter You can learn more about Lisa Zeiderman at her website.
//= get_template_directory_uri() ?> //= get_template_directory_uri() ?> //= get_template_directory_uri() ?> //= get_template_directory_uri() ?> //= get_template_directory_uri() ?> //= get_template_directory_uri() ?>
©2011-2023 Worthy, Inc. All rights reserved.
Worthy, Inc. operates from 25 West 45th St., 2nd Floor, New York, NY 10036