An Evening Filled With Financial Promise for the Future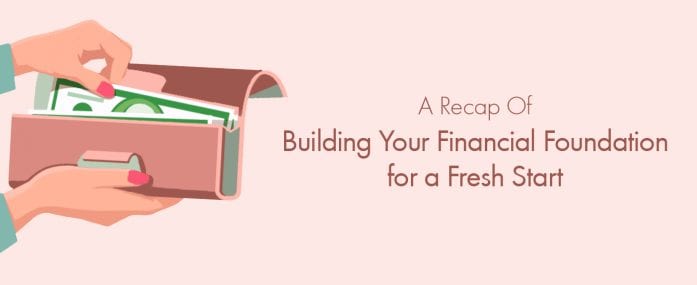 In honor of Financial Literacy Month, on April 18, 2018, Worthy and The Options Lady co-hosted an evening event full of financial promise for more than 35 women who ranged in age from 22 to 70. Building Your Financial Foundation for a Fresh Start took place in San Diego, California, at Hera Hub, a female-focused and spa-inspired co-working space and business accelerator.
Attendees enjoyed sampling One Hope wine varietals, three women walked away as raffle prize winners (courtesy of Rodan and Fields, The Legacy Group, and More Than a Bottle) and every woman received a bag of Financial Empowerment Blend coffee, filled with beans grown by female farmers in Africa.
Follow Five Simple Rules to Build Wealth
In addition to wine, food, and fun, much was learned and many questions were asked. I shared a painful story of growing up with a twice-divorced mother who struggled with money and never reached financial independence. I then shared how I was able to grow my wealth to $1M by following five simple rules.
The first rule I discussed is to invest every windfall. Judy Herbst, Worthy's Director of PR & Partnerships, described how women can make their own windfall to use as investment seed money by selling their unwanted jewelry, such as an engagement ring from a former marriage.
Several women in the audience said they wished Worthy existed many years ago when they got divorced and worried whether or not they had received a fair price for their jewelry at the time they sold it.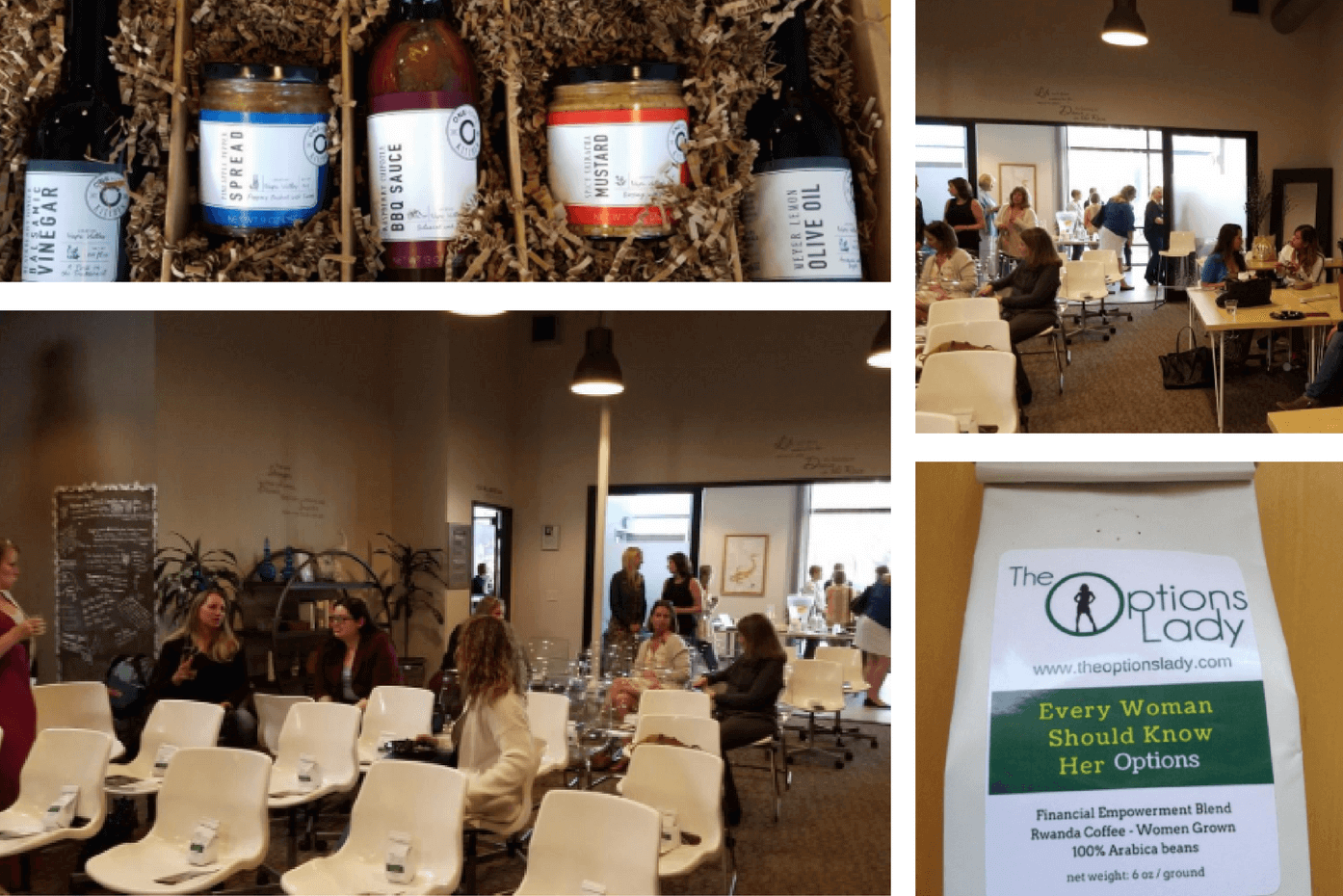 Women Use Worthy to Sell Their Engagement Rings
Laura Mcgee, a mediator, divorce coach, and owner of Leavestrong.com, shared with the other women that many of her clients hang on to their engagement rings because they don't know how to safely get a fair price. "It just sits in a drawer, which really means it has zero value," said Laura. "When you let go of your engagement ring, you not only clear the emotional ties that it represents, you gain what Laurie so accurately frames as 'a windfall'. If you turn your windfall into an investment, your ring can help define your future in a very real way."
Two attendees made the decision that night to sell their rings through Worthy's online auction process.
K.S., a designer who attended the event, told me a week later, "I contacted Worthy on Saturday and by Monday Fed Ex had picked up my ring. It was shipped to them overnight. Every day I receive an email from Worthy updating me on each step they are taking in the process, including grading my diamond. I feel my ring is in good hands." She added, "Worthy has a genius business concept for a market that had been previously ignored."
When you let go of your engagement ring, you not only clear the emotional ties that it represents, you gain 'a windfall'.
Heidi Maretz, Attorney and Partner with The Legacy Group, told me a few days after the event that she had thought about "doing something" with her engagement ring since the end of her 32 year marriage last year, but the idea of going to pawn shops or contacting jewelry shops or diamond brokers was not palatable. She wanted minimal involvement in the process because she feared it would be too emotional. After hearing Judy's presentation, she decided to sell her ring through Worthy and use the proceeds to invest in a college savings account for her girls. She remarked that it was, "an excellent way to turn a negative into a positive."
Attendees left the evening armed with information in order to build their financial foundation for their future. I used the following example: if a woman were to generate a lump sum of $2,000 by selling her ring on Worthy.com, earn extra income of $400 month through a side gig, transfer the extra money each month into an individual retirement account (IRA), and select investments that returned 6% annually, in 25 years her retirement account would be worth close to $300,000.
Disclaimer: The information contained herein is strictly for educational, informational, and illustrative purposes, and should not be considered personalized investment advice.
//= get_template_directory_uri() ?> //= get_template_directory_uri() ?> //= get_template_directory_uri() ?> //= get_template_directory_uri() ?> //= get_template_directory_uri() ?> //= get_template_directory_uri() ?>
©2011-2023 Worthy, Inc. All rights reserved.
Worthy, Inc. operates from 25 West 45th St., 2nd Floor, New York, NY 10036