How One Single Mom Won A Beach Vacation For Her Family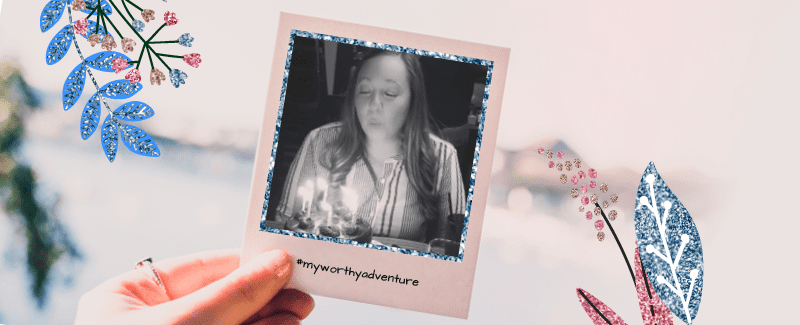 In September 2019, we launched the #myworthyadventure contest to help one lucky winner win $1,000 toward their dream trip. We were inspired by Katey Johnson of @themotheroctopus who sold her engagement ring with us last summer and used the money to take the trip of a lifetime to the Pacific North West. We asked contestants to submit a photo of their dream adventure to our social team.
We were thrilled to give the $1,000 to one deserving single mom: Jennifer K. from New Jersey!
Jennifer is a single mom to two great teens and has been dreaming of taking a relaxing beach vacation with her kiddos for a long time. As Jennifer told us when we spoke to her recently, all three of them have had a lot to deal in the past few years as Jennifer's marriage came to an end and a beach getaway would be the perfect way for her family to decompress.
Although Jennifer is still in the midst of her divorce, she is optimistic about the future and proud of the choices she's made to move her family forward. Once her divorce is finalized, Jennifer plans to sell her bridal set to make take that last step away from her past.
How did you hear about our #myworthyadventure contest?
I heard about the #myworthyadventure contest through Instagram. I started following the @themotheroctopus page, and when she started talking about her divorce, it led me to the Worthy Instagram page since I was going through a divorce as well.
What was your dream adventure, and why?
My dream adventure is just to relax on a beach with my daughter and son. It doesn't matter the destination or time of year. Whether it's a beach an hour away or a plane ride away, I just wanted to be able to enjoy some stress-free time with just the three of us. We have never had that. To be able to spend some time to decompress and be carefree with my kids means the world to me. The past few years have been rough on all of us. I feel like this is just what we needed to start a new story.
How did you and your husband meet, and about how long were you together?
Mu husband John and I met back in 2001 in a bar. My friends and I were there hanging out on a Sunday night and I thought he was so cute. My friend tripped him to get his attention. From there we started talking. I was the first girl to buy him a drink and we were together from that night on. It was so cliché. We got married in Oct. 2009. We were together for 18 years.
Can you share a little bit about your divorce journey with us?
I left my husband in March 2019 when I felt that I had no other option. My kids are teenagers so they could make the decision for themselves and decided to stay with him. Thankfully I was able to stay with my sister who lived closeby. As time went on I noticed by children becoming more distant which was difficult for me as their mother since I knew how much I do for them every day. My husband worked a lot and wasn't there for them very often.
Soon after I left, I was awarded full custody in the divorce proceedings where I learned that John had a lot of personal issues he needed to work through. It made me realize how much I had missed during our marriage.
Our divorce isn't finalized yet which is difficult because I am ready to move on.
Do you have children, and if so, what are their ages and how do you feel their experience has been during this journey?
We have two children together. Ava is 16 and Jack is 12. They have been through a lot, having their fair share of ups and downs, with periods of being angry and confused. Thankfully they have both been open to therapy and are working through the issues they face.
What have you learned during your divorce journey?
During this journey, I have learned that I am strong. I have endured years of verbal abuse from my husband. He always told me that I wasn't good enough, I could never do this on my own. But he was wrong. I am doing this on my own. When it comes to my kids I have always been on my own. Yes, I have more bills now but I learned I don't his help. I can do this. I can be successful. If you would have asked me two years ago if this is where I thought I would be the answer would be no. I never believed in myself but once I started being on my own, I realized I could do anything.
How has the Worthy community helped you during this time of transition in your life?
The Worthy community has been great. Reading other women's stories helped me realize I am not the only one going through this. I can share my story and not be ashamed. The support has been tremendous. From reading other stories or funny memes, they can help me realize I can do this.
Do you have plans for your engagement ring once the divorce is finalized? Some women like to hold on to it for their children and some women, like Katey Johnson, like to sell theirs to help fund their next chapters in life. Do you have any such plans?
I would love to sell my engagement ring and wedding band one my divorce is finalized. I feel like I need to get rid of them in order to move on and start my new journey.
Now that you have won the prize and your divorce is finalized, what are your plans for your fresh start?
Now that I have won, I have been doing a lot of research. The Worthy facebook page has been in recommending places to go. The three of us picked St Pete's Beach /Clearwater for our trip. I feel like this adventure will turn a page for letting go of the past and writing new memories for our future.
At Worthy, we love being able to help women like Jennifer move on to their fresh start. Make sure to follow us on social media for upcoming surveys and contests for your chance to win.

//= get_template_directory_uri() ?> //= get_template_directory_uri() ?> //= get_template_directory_uri() ?> //= get_template_directory_uri() ?> //= get_template_directory_uri() ?> //= get_template_directory_uri() ?>
©2011-2023 Worthy, Inc. All rights reserved.
Worthy, Inc. operates from 45 W 45th St, 4th Floor New York, NY 10036