A Season of Cheer: Send Thanks to the Worthy People in Your Life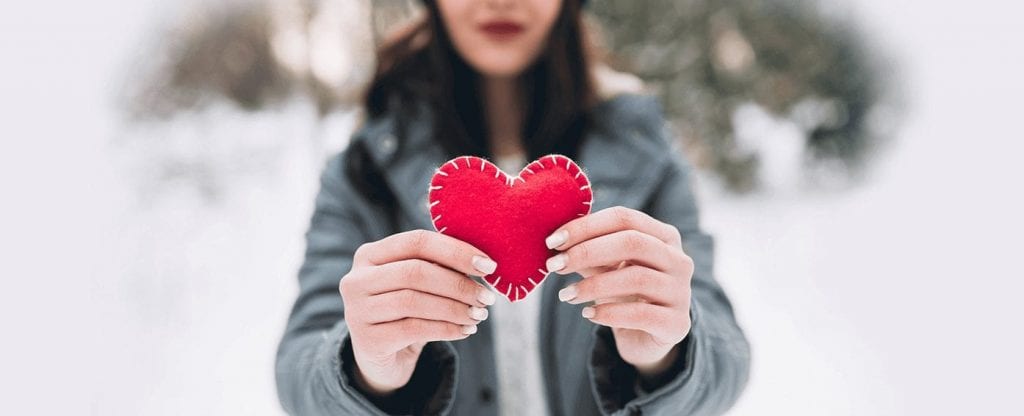 It's the most wonderful time of the year! A time to give thanks. A time for jingle bells and mistletoes! A time to be surrounded by cheer. A time to give and receive love. A time to help others. And a time to reflect on all the worthy people in our lives that helped get us to where we are today. A time to give gratitude. A time for Worthy Cheer.
This year, Worthy is giving everyone a chance to reflect on all the worthy people in their lives that made a difference during the Worthy Cheer Sweepstakes. Worthy is rewarding everyone for focusing on their blessings, showing gratitude, and spreading holiday cheer! We're inviting people across the nation to highlight the roles people played during life-changing events, such as a divorce, loss of a loved one, or kids leaving the nest, which is something I went through this year myself. Worthy has developed an amazing greeting card creator in which people will create a customized thank you greeting card for anyone they wish to thank for their role in their lives. The campaign will run from November 22 through December 20.
Here's the deets on how it's going to work:

How do I enter?
Enter the Worthy Cheer Sweepstakes by creating a custom holiday card for a loved one. You can enter a personalized message, pick a color and background image, and insert your name and your loved-one's. Create one here!
What's the prize?
The five winners will be randomly picked, and each one of them will receive a $200 gift card to Amazon to treat themselves and their loved-ones this holiday season!
How can I increase my chances of winning?
Earn bonus chances to win when you share the holiday card with your loved-ones!
Send card by email = Earn 1 bonus chances
Share on Facebook = Earn 2 bonus chances
How many times can I enter?
You can create up to 15 cards a day. Each card will count as one entry!
When does it end?
The contest will run from November 22, 12:00 AM EST to December 20, 11:59 PM EST!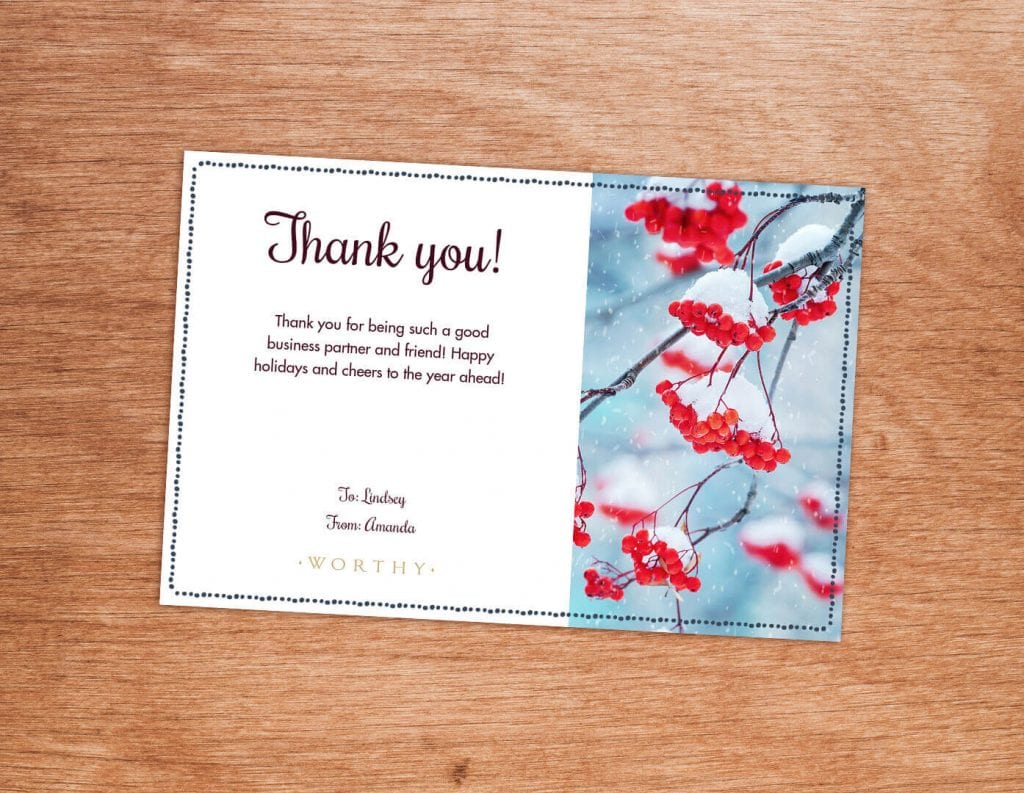 We often go through life in such a hurry that we forget the important people in our lives. Maybe it was a mother, father, teacher, friend, sister, lawyer, therapist, life coach, child, or Facebook group that lifted us up when we needed it most. In life, there are so many beautiful moments that make the moments we struggled so worth it. Who got you to those beautiful moments? Who got you to understand how to love yourself? Who helped you to get the courage to walk away from your marriage? Who gave you a shoulder to cry on during your healing? Who got you to enjoy the simple things in life? Which friend supported you most and judged you less? Who got you through the hardest times when nobody else was around? And more importantly, who was still there when the hard times were a distant memory? Who was truly happy for your happiness? Who loved watching you succeed no matter where they were in their own lives? These are the worthy people to be grateful for.
Contrary to the obvious players in our lives that we need to thank, there's also the players that were blessings in disguise that got us to where we are today. Yes, even the players in our lives that weren't ideal are often blessings if we are aware enough to see their role. The failed relationship is a blessing if you allow yourself to see the blessing in it for you and understand how this experience was done for you rather than to you. Who have you become thanks to this relationship? What were you able to accomplish since then? We are all souls living out a human experience. The people in our lives were part of our soul's purpose, for good or bad. How can we thank them for doing their job for us?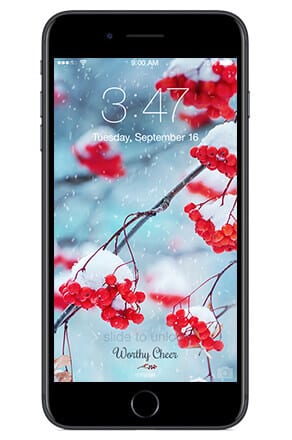 Download the Worthy Cheer phone lock screen wallpaper here!
The holidays are a time to reflect on the past, present and the future. All the memories you have today have developed you into the person that you are. If you feel proud of the person you are today, you'll want to thank all the players in your life, no matter who or what they were. Just like Scrooge couldn't see his blessings until the Ghosts of Christmas Past, Present and Future showed up, what would it take for you to stop and count your blessings? When these ghosts showed up to flashback on all the moments leading you up to where you are today, who would you want to thank the most?
Remember, an attitude of gratitude goes a long way. It allows you to open your heart up to love and all the beautiful things around you, just as much as it enables you send love, help others, and allow others to feel worthy and appreciated, too. Just like the Chinese proverb says, "If you want happiness for an hour, take a nap. If you want happiness for a day, go fishing. If you want happiness for a year, inherit a fortune. If you want happiness for a lifetime help somebody." Think about how many times knowing you have helped someone or made a difference in their lives filled your heart up with love more than their own. Knowing how grateful they were and how much what you did meant to them, is the true essence of love and joy. Now, it's your turn to do the same by spreading some Worthy holiday cheer by the end of this year! Who's first on your list for the Worthy Cheer Sweepstakes?
//= get_template_directory_uri() ?> //= get_template_directory_uri() ?> //= get_template_directory_uri() ?> //= get_template_directory_uri() ?> //= get_template_directory_uri() ?> //= get_template_directory_uri() ?>
©2011-2023 Worthy, Inc. All rights reserved.
Worthy, Inc. operates from 25 West 45th St., 2nd Floor, New York, NY 10036