Introducing The 2022 Worthy Women's Scholarship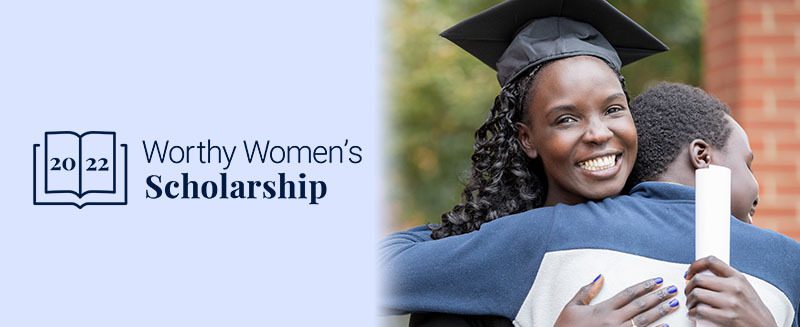 The past two years have been so difficult for so many, yet it hasn't stopped students, young and old, from continuing their education and giving themselves the fuel to grow and develop.

Our job at Worthy is to be a selling partner for individuals looking to sell their jewelry and provide a safe and easy process – turning diamond jewelry into a financial asset that can help them with whatever they need to achieve. That partnership extends beyond the transaction and directly to their futures with the Worthy Women's Scholarship. The scholarship was originally launched in August 2016 and we have since had the opportunity to award 18 women with grant funding to achieve their goals of a degree and a rewarding career.

Our 2021 Scholarship Applicants
In 2021, we received a record number of applications – over 1,000! Applications poured in from across the country, with California bringing in the most.

Continuing the trend of years past, the majority of our applicants chose helping professions, with the top categories being education, health care, nursing, and mental health care.

Most of our applicants were between the ages of 30-35 years old, however, we were thrilled to see over 25% of our applicants being over the age of 45, proving there's never a wrong time to forge a new path for yourself.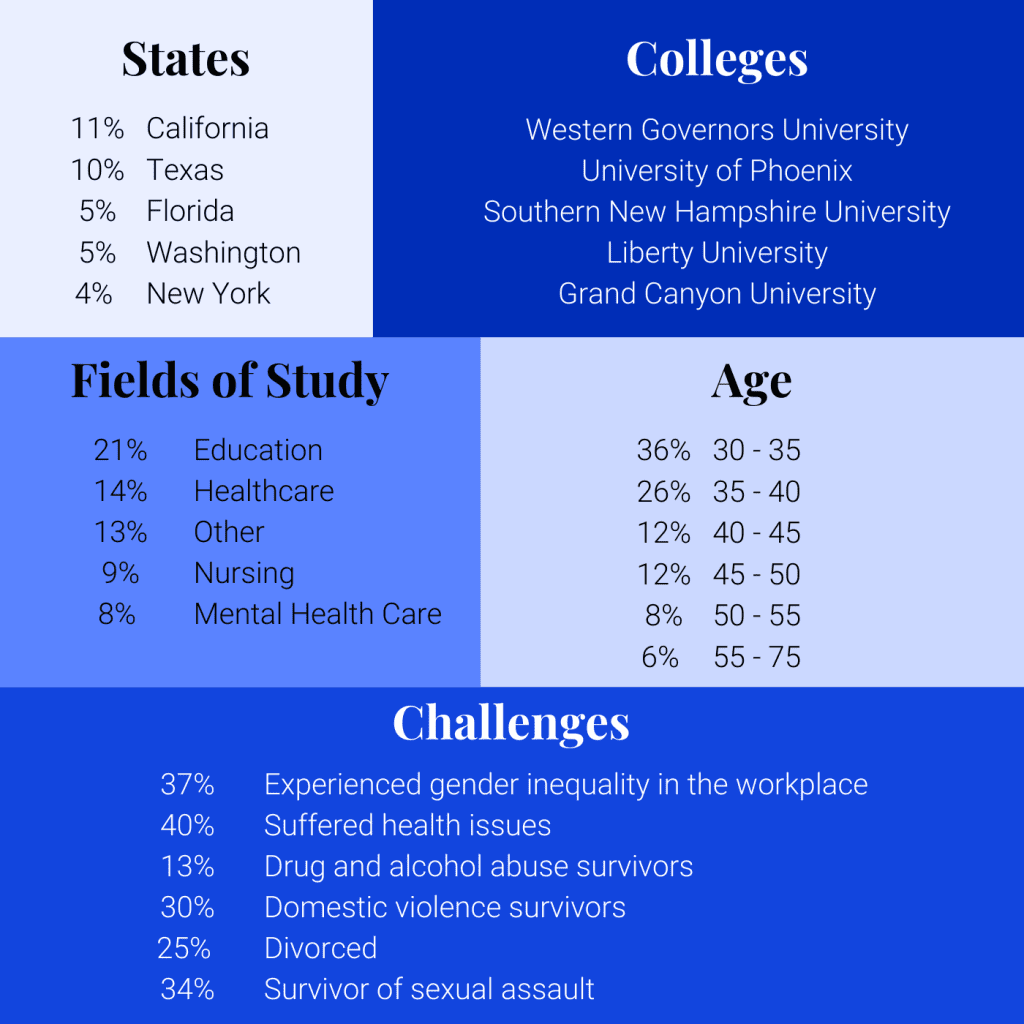 This year, our applicants were given three prompts to choose from for their essays, which included:
Change – In what way, no matter how big or how small, are you trying to change the world? How will this scholarship help you make that change and what good do you hope to bring from it?
Challenge – Describe a time when you were most challenged? How has that challenge affected you and/or impacted your life? What good has it brought you?
Culture – What is the defining characteristic of your culture and how does that impact the work you do and the changes you want to make?
Our 2021 Scholarship Panel
The year, our panelists included:
Our 2021 Scholarship Recipients
1st Place Winner – $2,500 – Laura Turner
Laura is currently studying Social and Human Services at Seattle Central College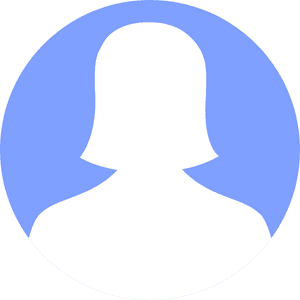 Laura has overcome numerous obstacles to get to where she is today. She became a permanent resident of the US and obtained her GED while being homeless, two milestones that are challenging to achieve even under the best of circumstances.

Today Laura is working toward her dream degree in social work, keeping "a tenacious attitude about getting good grades". Looking ahead, Laura dreams of opening up a center for homeless youth that focuses on the arts where they can simultaneously obtain case management and support. As she wrote in her essay, "one thing I've learned from my journey through homelessness to now is that nothing is impossible. I just have to keep my eyes on the prize and continue to fight for what I believe in. I could easily slip into a place of "poor me," and give up because my life has been so traumatic before and during homelessness. But that's just not who I am. Grief is tough, but I am far tougher." We believe in you, Laura!

Our panelists found Laura's essay to have displayed "tenacity and faith in themselves fighting homelessness" as well as "self-advocacy by putting their beliefs into action and are demonstrating a clear path to further the mission of helping the homeless through their education." They chose Laura as the top recipient because they "appreciate how those challenges have informed the change that she'd like to bring to the world" and all have the confidence she will make it happen.

2nd Place Winner -$1,500 – Kelsey Anderson
Kelsey is currently pursuing her J.D. in Law and Advocacy at the University of California, Hastings College of Law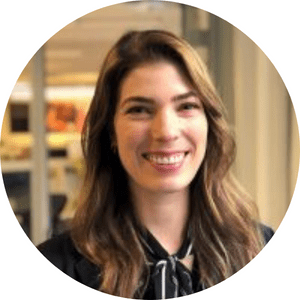 Like so many of our applicants, Kelsey is a strong survivor of domestic violence. Her experience "lit a fire" in her to help other survivors pursue justice. In her graduate degree, Kelsey focused her studies on human rights and gender policy, a path which allowed her to "think critically about how policy can uphold or degrade individual rights", as well as "explore innovative methods for responding to human rights violations". She has worked at a nonprofit advocacy group where she helped develop an application called MediCapt "which allows health professionals to capture and store forensic evidence, securely transmitting evaluation and photos to lawyers, judges, and law enforcement for use in court". Her work there helped authorities and survivors of sexual violence in Kenya seek justice. With all of that experience, Kelsey is currently working towards a Juris Doctor in law and advocacy which will give her the ability to "layer [her] human rights background with methods of elevating the needs and incorporating the voices of women and other disadvantaged groups to ensure effective survivor-centered responses to human rights violations." A mighty task we are sure Kelsey is the person to take on.

Our panelists found Kelsey's essay and goal to show "a clear path focused on her mission" and were impressed by the action she has taken so far in the development of MediCapt and in turning her dreams into reality. Nonprofit work, they noted, can be a thankless job and therefore our panelists found Kelsey's efforts to be worthy of the scholarship. We have high hopes for you, Kelsey!

3rd Place Winner – $1,000 – Cleopatra Williams
Cleopatra is currently earning her nursing degree at the University of Houston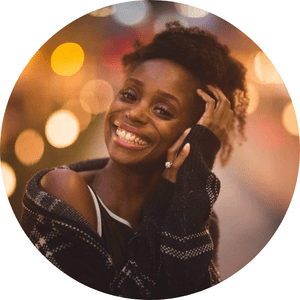 While Cleopatra's career path began in a very different place than where she is now, she is no stranger to hard work. She got her start as the Houston Ballet's first and only African American Clara in their production of The Nutcracker.

However, due to some physical injuries, Cleopatra needed to switch gears and find a new venture that would "need to impact the lives of others while, in return, changing and fulfilling [her] life." Through personal research, Cleopatra learned about the "Racial disparities in maternal morbidity mortality rates", a shocking realization that inspired Cleopatra to choose Midwifery as her new career path. She has been inspired by another midwife, Jennie Josephy, to establish an "easy-access birth center that caters to women of color who struggle to find affordable and natural maternal care." She is currently working towards her nursing degree with plans to get her Master's in Midwifery. Her goal is fueled by the idea of creating a more culturally responsive healthcare system, a worthy cause in our opinion.

Our panelists found Cleopatra's story of reinvention inspiring and were impressed with her ability to find "a new passion that speaks to a significant issue of equality in our country." They found her hard work and dedication to be admirable and worthy of the scholarship. We support your amazing work, Cleopatra!

2022 Worthy Women's Scholarship
For women over 30 and currently enrolled in a continuing education professional studies program, we at Worthy invite you to apply to our 2022 scholarship by submitting an essay that addresses one of the following topics:

Dream – Describe a dream of yours you hope to one day achieve and tell us how your current educational and career endeavors will help you get there.
Guidance – Imagine you could have dinner with any historical figure (political, entertainment, public figure). In your essay, share who it would be, why you chose them, and what you would hope to gain from your conversation.
Culture – Share a practice or belief in your culture that has helped you on the educational and career path you are taking.
Our panel of judges will award the top three essays with scholarships of $2,500, $1,500, and $1,00 respectively in early 2023.

//= get_template_directory_uri() ?> //= get_template_directory_uri() ?> //= get_template_directory_uri() ?> //= get_template_directory_uri() ?> //= get_template_directory_uri() ?> //= get_template_directory_uri() ?>
©2011-2023 Worthy, Inc. All rights reserved.
Worthy, Inc. operates from 25 West 45th St., 2nd Floor, New York, NY 10036