Meet the 3 recipients of our scholarship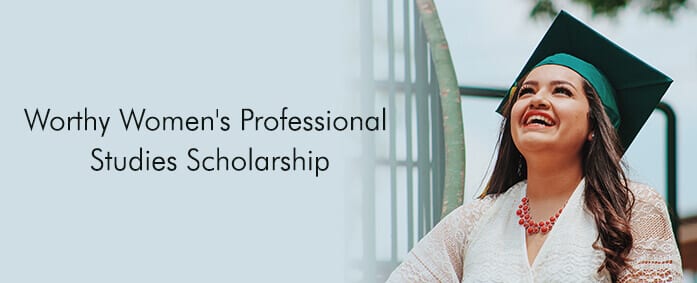 The Worthy Women's Professional Studies Scholarship is probably one of the endeavors we take the most pride in. Our clients' stories of empowerment, self-discovery and new beginnings inspired us, early in 2016, to find ways to support women seeking to re-launch and advance their professional careers. We are absolutely convinced that this is the best way for a woman to be in control of her own life.
In August 2016, we launched the first Worthy Women's Professional Studies Scholarship, inviting all women over the age of 30 who had decided to enroll in school, to apply by writing a 500-word essay on empowerment, well-being, or about a worthy woman in their lives. The writers of the top three essays, selected by a panel of experts, would be awarded $2,500, $1,500, and $1,000, accordingly.
The 2016 scholarship at a glance
After months of receiving incredibly inspiring essays, the application closed in December 2016. To say we were amazed is to fall short. We were genuinely surprised by the number of stories of resilience, courage, perseverance, and growth. During the application period, we received essays from 250 women, enrolled to further their professional studies in 140 different schools across the country. They came from all sorts of professional fields: from health services to criminal justice, from finance to spiritual leadership, from interior design to social work.
Our panel of judges was composed by Emma Johnson, writer, journalist, and founder of WealthySingleMommy; Stacey Freeman, writer, lifestyle editor at Worthy.com, and founder of Write on Track, LLC.; Mandy Walker, divorce coach, mediator, and founder of Since My Divorce; and Karen Bigman, life coach and divorce coach, founder of The Divorcierge. Selecting the recipients wasn't easy, as there were so many noteworthy pieces. Ultimately, the three top winners were picked for being outstandingly moving, original and well-written.
Keep reading to meet the recipients and their stories!
Minerva Tovar – 3rd place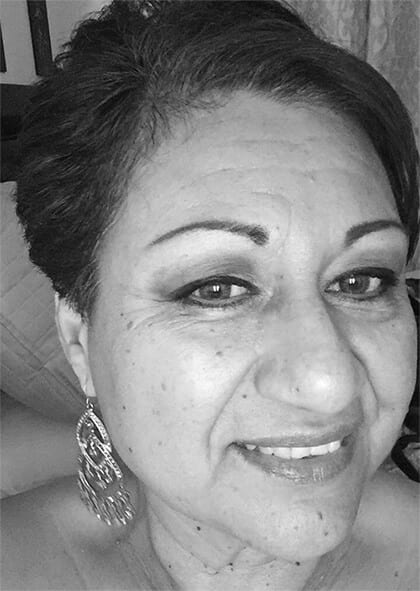 Minerva, 54, is currently pursuing a BS in Psychology at Colorado Christian University. Her essay was picked for telling a heartwarming story about resilience. In the words of panelist Emma Johnson: "Such an elegantly written story about a crisis far too many women can relate to. I especially love how the author focuses on her own responsibility and power. Frank, and touching."
In her essay, Tovar narrates her journey to empowerment after escaping an abusive marriage. She opens her piece recounting: "I married, for the first time, at the age of 39. Let's just say I did not marry well. I made a bad judgment call that landed me in an abusive relationship. This judgment call caused me to lose contact with family and friends. It caused me to lose custody of my son. I lost myself as a person and a woman. I lost my dignity. In essence, I failed myself."
Her journey back to herself is inspiring and encouraging. As for her decision to further her education, Minerva expresses: "I would like to become a clinical therapist. I feel that I have so much to offer and to learn as well. If I can help one silent witness push through to their own empowerment, then I have succeeded."
Read Minerva's full essay here.
Emily Gagnon – 2nd place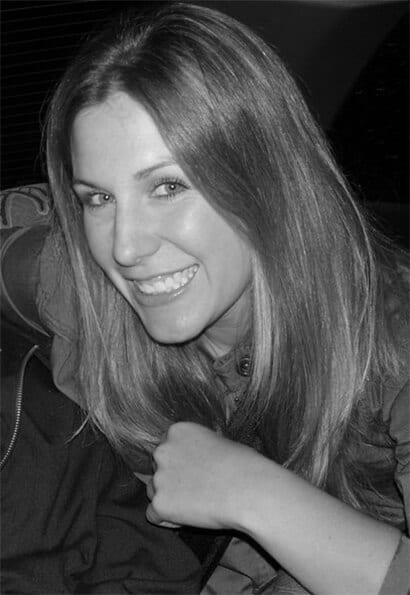 An army veteran, Emily is pursuing her Masters in Public Administration at Marist College. Her story is remarkable, as a woman fighting to thrive in a male-dominated field. We were inspired by the way she turned every setback into an opportunity. When asked why she had picked Emily's piece, panelist Karen Bigman expressed: "Anyone who fought for our country should be offered an opportunity if they have the drive. She wants to give back after going through all that."
After the 9/11 attacks, and being just a teenager, Emily decided to enlist in the US Army. She completed two enlistments, including a deployment to the Middle East with Special Operations. As her essay reads: "At the end of my eighth year, I chose to leave my military career and end a serious relationship to pursue my goal of joining the Reserves as an Intelligence Officer and becoming a Special Agent with the FBI. But what happened next was an ultimate blow to my ego and completely derailed my high-speed career."
Keep reading Emily's essay here.
Rayceana Rocha – 1st place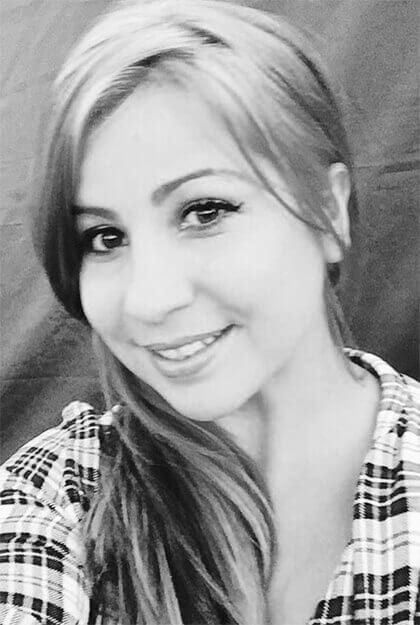 Rayceana's story was so moving, that it captivated our panelists' hearts. We couldn't agree more with Mandy Walker's words: "I was struck by how many severe hardships and setbacks this lady has experienced and I admire the strength, the perseverance and the pain it has taken to overcome these."
In a nutshell, this 32-year-old lady's story is about taking one's destiny into one's own hands, no matter how many hardships one will have to confront along the way. In what she describes as her turning point, she was sent to prison at 22 years old. "I left my two-year-old daughter to serve a 51-month sentence in the custody of the Federal Bureau of Prisons. Once I was in custody, I felt the weight of the world come off my shoulders."
Three associate degrees and tons of resilience later, she is pursuing her bachelor's degree in Sociology at California State University. Close to the end of her essay, Rayceana says: "Every effort that I made built my confidence, and I began to believe in myself as I witnessed my hard work paying off."
Read her full story here.
While the 2016 Scholarship has ended, we've renewed it for the next semester! Learn more and apply here.

//= get_template_directory_uri() ?> //= get_template_directory_uri() ?> //= get_template_directory_uri() ?> //= get_template_directory_uri() ?> //= get_template_directory_uri() ?> //= get_template_directory_uri() ?>
©2011-2023 Worthy, Inc. All rights reserved.
Worthy, Inc. operates from 25 West 45th St., 2nd Floor, New York, NY 10036