The 2018 Bachelor Broken Engagement Scandal: What Happened?
Photo courtesy: Disney | ABC Television Group
The Bachelor season 22 was an exciting and suspenseful roller coaster ride for viewers and participants alike. The season's Bachelor, Arie Luyendyk, Jr., proposed to Becca Kufrin during the finale. In what would be one of the shortest engagements on record, he withdrew his marriage offer later in the episode. This shocked viewers and drove Becca to tears – and it is the first time in history that we've watched a couple end their engagement and that ABC aired an unedited scene of reality television.
It was also the first time that The Bachelor series gave viewers a window into real life events that occurred between the taping of the proposal and the night the proposal aired.
The Bachelor Broken Engagement: Anatomy of a Televised Breakup
As viewers watched, Arie told Becca that he needed to talk with her. The two sat facing one another as the tense exchange began. Arie said that he had been struggling with his feelings, and that he couldn't stop thinking of runner-up, Lauren Burnham. He gently told Becca that she did nothing wrong, explaining that he had been completely torn between her and Lauren up until the day of the proposal.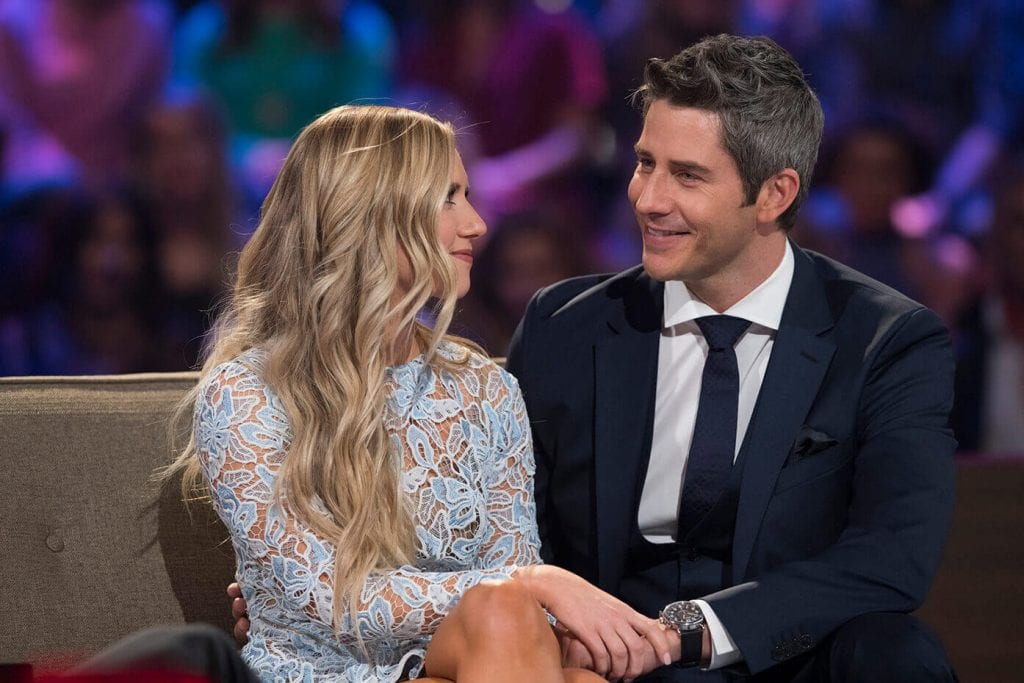 Arie went on to mention that he had been determined to end his time on The Bachelor with a proposal. Even though he had proposed to Becca, he was plagued by thoughts about the possibility of trying to renew his relationship with Lauren and eventually, he realized that there was no way that he could continue to see Becca.
Heartache and excitement were palpable as Becca went on to watch Arie propose to Lauren live on After the Final Rose, a short time after the first engagement was broken. Interestingly, this is not the first time that a Bachelor has broken things off with his original choice in favor of a runner-up. In the 13th season of The Bachelor (2009) Jason Mesnick dumped Melissa Rycroft and went on to marry his runner-up, Molly. The two are still together and have children now!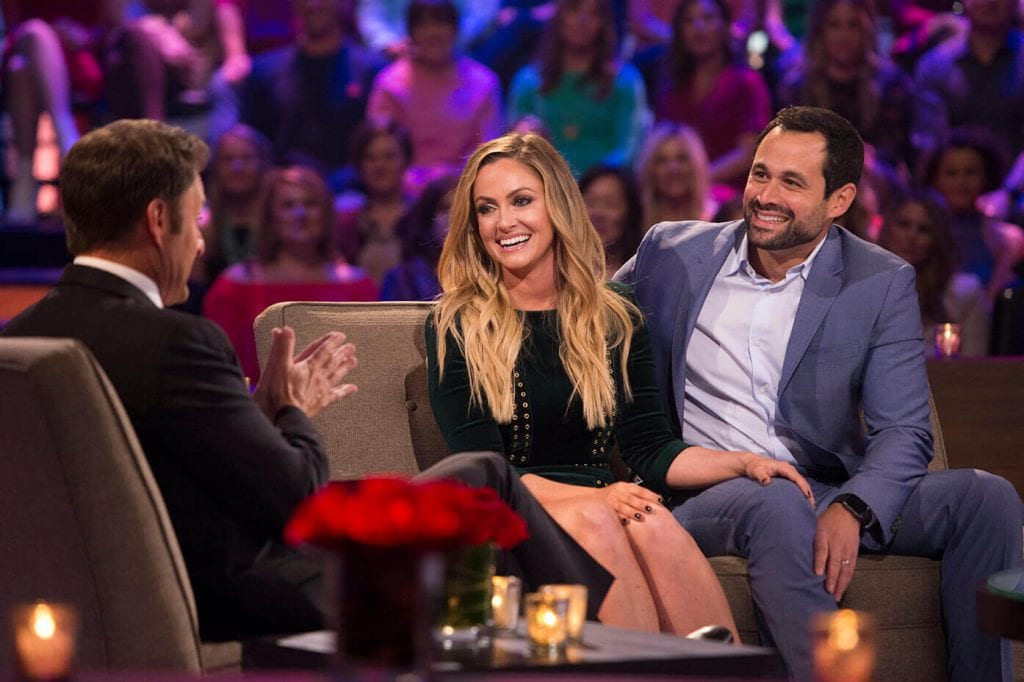 The Bachelor host Chris Harrison told Good Morning America why he opted to show the broken engagement scene despite viewers' upset feelings. "I stand by the fact that you can't just show the pretty things. That's not life…it's not the way this works." He said that Becca handled everything with grace and dignity, and he conveyed best wishes for her future.
Arie, Becca, and Lauren also spoke to Good Morning America. All three were gracious and had kind things to say about one another, and all three provided insight into their feelings about the broken engagement.
Arie said that he felt pressured to propose, and that he quickly realized that he had to back out of his engagement to Becca. He said that he wanted "everyone to know that this was on me, this was my fault." He said that filming the breakup would let people know what happened, squashing rumors and eliminating questions. Arie went on to say that he was concerned about the way people reacted, but that what really mattered was his relationships with those closest to him.
Lauren felt that it was very difficult to watch Becca suffer, but that ultimately, being with Arie was what mattered most to her.
What's Next for Becca?
The great news is that Becca has an exciting future as the franchise's next Bachelorette. She told Good Morning America that she longs for love, but that she wishes Arie and Lauren all the best. "Arie did what he had to do" she said, "follow his heart and not be trapped in the wrong relationship."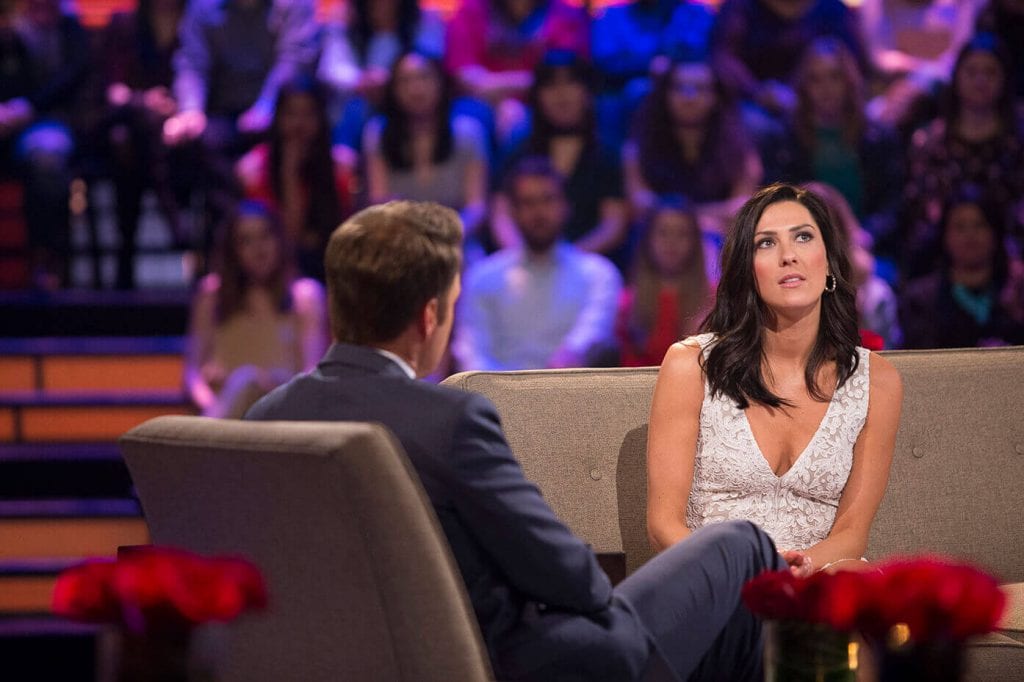 Becca went on to say that she's "excited for what's to come." She is moving forward and was able to meet some of her future suitors during the filming of The Bachelorette season 14 teaser. It will be exciting for everyone to watch her embrace a fresh start after the pain of her broken engagement. Becca is already beginning her search for the ideal man, as filming for the upcoming season has already started.
What About the Engagement Ring?
According to Jesse Csincsak, who had a four-month engagement to DeAnna Pappas after appearing on The Bachelorette season 4, "In the contract, it says if you are not together for two years after the final day of the show airing, you have to give them the ring back."
In keeping with the show's requirements, Becca did not get to keep the beautiful engagement ring she wore during the last, bittersweet moments of the show, nor was the same ring presented to Lauren. The Bachelor uses rings from Neil Lane's collections, and the jeweler is featured on the show each season, providing a selection of rings for the year's Bachelor to choose from, and Neil Lane treated Arie and Lauren to an engagement ring of their own.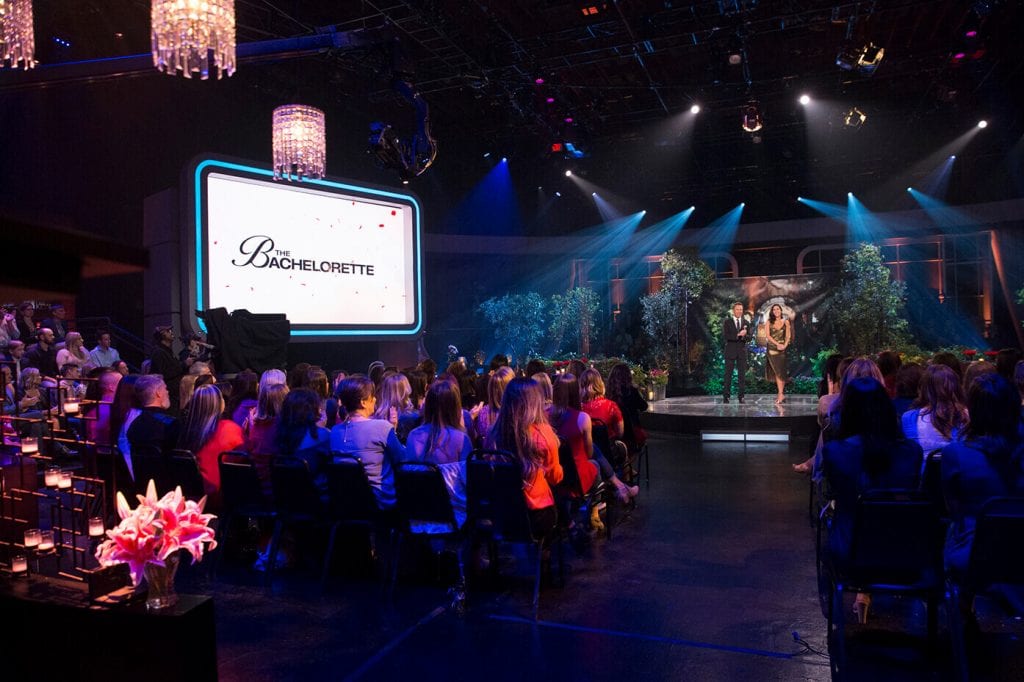 Even though Becca's ring was returned as a matter of contract rather than by personal decision alone, she joins the ranks of countless women who opt to leave a painful reminder of heartache behind by returning or selling an engagement ring when the promise of marriage is broken. We're thrilled that Becca is moving forward, and we are excited to see new possibilities emerge as she embraces her new role as season 14's Bachelorette.
//= get_template_directory_uri() ?> //= get_template_directory_uri() ?> //= get_template_directory_uri() ?> //= get_template_directory_uri() ?> //= get_template_directory_uri() ?> //= get_template_directory_uri() ?>
©2011-2023 Worthy, Inc. All rights reserved.
Worthy, Inc. operates from 25 West 45th St., 2nd Floor, New York, NY 10036