'Better Things': a TV Series About Divorce You Should Watch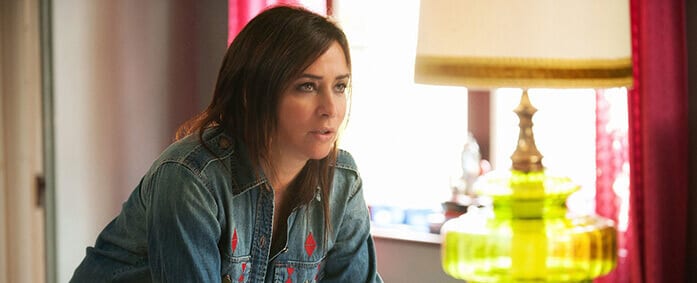 Photo Credit: FX Networks
Heard it all before? A divorced, single mom struggling to achieve work-life balance while raising three kids? Think again. Pamela Adlon, ("Californication," "Louie") has managed to take such frequently popularized, arguably overdone, themes to create "Better Things," a comedy/drama already renewed for its second season that will interest even those who are at first uninterested in this growing demographic.
Adlon, in addition to co-creating the Los Angeles-set series with longtime creative partner Louis C.K. ("Louie," "The Secret Life of Pets") and writing many of its episodes, stars in "Better Things," playing the ever-sarcastic yet still vulnerable, Sam Fox. Once a successful actor during her prime, we see the now forty-something-year-old Fox struggle to stay relevant in a town obsessed with youth and looks by taking voiceover jobs and small TV parts while searching for her next big break, even contemplating plastic surgery to give herself that perceived added edge.
Still, in spite of her relatively un-relatable life as a now-Hollywood whatever-lister, Adlon's character so skillfully depicts the same challenges single moms face everywhere and irrespective of their socio-economic level that, without even trying, she immediately becomes the one to root for. For the harried single mom trying to do it all, Fox is a muse.
Viewers will likewise quickly fall in love with Adlon's TV daughters, Max (Mikey Madison), Frankie (Hannah Alligood), and Duke (Olivia Edward). Typifying teens, tweens, and grade schoolers, these emergent young women embody the spontaneity and uniqueness that warms parents' hearts even during those trying moments they only hope to laugh about one day.
Addressing contemporary social issues that include gender identification (Which school bathroom, the girls' or the boys,' should transgender kids use?) and race relations (Will prejudice against people of color ever cease to exist?), the writing manages never to sound preachy. Instead, developing storylines humanize broader concerns in a familiar way, raising questions and inspiring introspection.

With little time and energy left in her life for romance beyond the occasional hookup, dating single parents will laugh as they identify with Adlon's sexting in between loads of laundry and attempts at satisfying a request for a selfie showing some skin.
Despite Fox's more than modest upper-middle class lifestyle and past notoriety, coupled with Adlon's movie star looks, the single mom's struggles somehow never feel lost, only convincing, if not universal. Given Adlon's personification of the single mom which she plays to perfection, it ultimately becomes easier to plunge that clogged toilet alongside Fox or shield children from a sick house cleaner as she does, both nods to how trying day-to-day life can be and become, especially when kids fall ill and work still calls. The series' relatability should come as no surprise, though, considering Adlon, too, is a single mom of three daughters and acknowledges many parallels between her character and herself.
Fox reminds us that the challenges of single parenting are not only surmountable but worthy of celebration as well.
Balancing it all, from school lunches to keeping a close watch on her mother (Celia Imrie) whose antics and capriciousness only loosely connect to her advancing age, Fox reminds us that the challenges characteristic of single parenting after divorce and at middle age are not only surmountable but worthy of celebration as well.
Despite her brashness and bravado, Adlon's Fox is unable to mask the fear that lives in all single moms including her, fear that insidiously lies just beneath the surface and waits for even the smallest opportunity to rear its ugly head. But whether that fear is rooted in a general concern for the future or awakened by a couple of scary looking movers Fox recruits to remove a dining table from her garage, Adlon shows us that only by pushing forward do better things await.
//= get_template_directory_uri() ?> //= get_template_directory_uri() ?> //= get_template_directory_uri() ?> //= get_template_directory_uri() ?> //= get_template_directory_uri() ?> //= get_template_directory_uri() ?>
©2011-2023 Worthy, Inc. All rights reserved.
Worthy, Inc. operates from 45 W 45th St, 4th Floor New York, NY 10036