10 Affordable Gifts for Your Kids This Holiday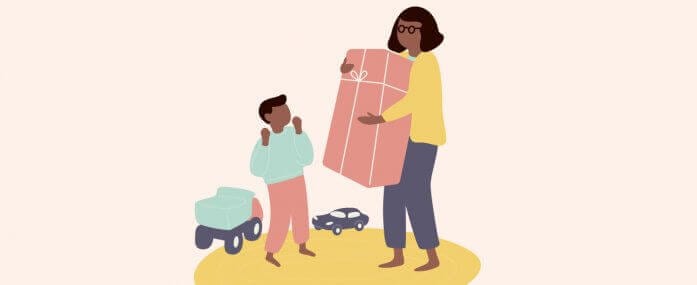 The holidays are a stressful time for a lot of parents due to one thing: money.
We all have budgets, well, minus celebrities, and we don't want to kill our wallets, however, we still want to make those holiday wishes come true. But before you set out to spend on high-ticket items, here are a few tips I have learned over the years that will help you stick to your budget, and still feel "all aglow" with the magic of the holidays:
Babies don't care much about gifts, so you can wrap up empty boxes full of random safe household items and they'll still be happy. Seriously. How does a six-month old know he needs "gifts?"
Your little preschoolers and young elementary aged kids absolutely love the dollar stores or Five Below. Shop there. They will love what you get!
Consider the item's relative length of use and quality, in conjunction with the price tag before dropping money on a costly item. Is your child really going to still like that expensive doll or hot toy of the moment six months from now? Kids cycle from toy to toy these days. Don't go nuts wasting your hard earned money on a fad.
Putting yourself in debt to be the best "Santa" ever is not worth it. How happy will you be paying off your holiday debt, month after month? Still feeling jolly with those credit card bills?
Here are 10 gift ideas you can budget for, and your kids will still enjoy them!

Remember, no matter what you buy your kids, it's the love that matters most. You can't bury yourself with a bunch of "stuff," so fill the holiday time with memories and love!
//= get_template_directory_uri() ?> //= get_template_directory_uri() ?> //= get_template_directory_uri() ?> //= get_template_directory_uri() ?> //= get_template_directory_uri() ?> //= get_template_directory_uri() ?>
©2011-2023 Worthy, Inc. All rights reserved.
Worthy, Inc. operates from 25 West 45th St., 2nd Floor, New York, NY 10036