How to Pay for Divorce – 6 Common Ways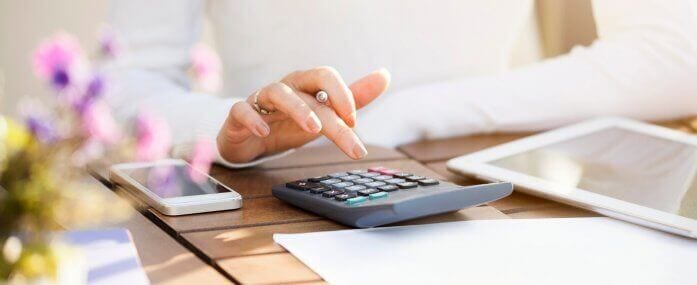 This page includes links to other third-party websites. By providing links to other websites, Worthy does not guarantee, approve, or endorse the information, services, or products available on these websites. Worthy bears no responsibility for the accuracy, legality or content of the external website or for that of subsequent links. We may earn a small commission for purchases made through links in this post at no additional cost to you.
Between filing fees and the cost of hiring an attorney or mediator, divorce can be expensive. The cost of divorce also varies depending on the state in which you live. For example, in California, the filing fee of $435 dwarfs the filing fee in North Dakota, which is only $80. Hourly rates for attorneys are much higher in densely-populated cities like Los Angeles, New York, and Washington, than in smaller cities and towns.
The Fast and easy way to move your old 401(k)s – for free.
Many attorneys charge up-front retainers of at least $1,000 to $2,000 and other professionals like mediators and certified divorce financial analysts (CDFA's) may also require partial upfront payments.
So how is a woman supposed to come up with the cash to finance her divorce?
I ran a poll in a closed Facebook group and asked the women how they paid for their divorce expenses. I received responses from 176 women. Here are the six most common ways:
Borrowed Money From Family

Borrowing money from family was by far the most common way the women paid for their divorces. One woman reported that her mother and father were "delighted" to provide financial help, adding that her father told her paying for her divorce was, "the best money I ever spent." He must not have been too fond of his son-in-law.

Credit Card

The second most common way to pay for divorce was to use a credit card. There is one problem I see with this method – getting charged interest if you cannot pay your balance in full each month. If you receive a notice from your credit card company, don't ignore it. It might be a notification that the credit card issuer is increasing your interest rate. This can adversely affect you if you are carrying an unpaid balance. A personal loan might offer a lower interest rate if you can qualify.

Joint (Marital) Account

Many women withdrew money from a joint bank account. You may be able to withdraw funds from a joint account before you or your spouse files for divorce. This article provides some tips and warnings about that process but I recommend you consult an attorney to find out what is legal and appropriate in your state.

Personal Savings

Several women dipped into their personal bank account to pay for their divorce. I always give this advice to people who see me for pre-marital financial planning: use three bank accounts. Each spouse has a bank account with only his or her name on it and both spouses share an account with both their names on it. When there is only a joint bank account, one spouse can raid the entire account, leaving nothing for the other spouse.

Took Out 401(k) Loan

A handful of women took out a loan from their 401(k). Of course, this presumes that they are currently employed and participating in their employer's 401(k). This is not my favorite method of paying for divorce because of its risks, but it is certainly an option to consider if there isn't enough cash in a bank account and family members are not willing or able to help.

Cashed Out Retirement Account

Cashing out a retirement account was one of the least popular options, with good reason. It's a financially devastating idea.
Creative Methods for Generating Cash
A handful of women explained that cash wasn't an issue because all they had to pay was their state's filing fee and they completed the divorce paperwork on their own without a lawyer or mediator.
The most interesting response I received was from a woman who said she donated plasma to pay for her divorce. I was intrigued so I looked into it and found that donating (some refer to it as "selling") plasma is an increasingly common way to generate additional income, particularly among cash-strapped Americans.
While donating plasma is a time-consuming and perhaps unpleasant method of generating cash, selling the engagement ring that sits right on your finger is quicker and easier than you might think. If you have outstanding bills from the divorce, consider selling your ring using Worthy. You'll get quick, convenient service and the opportunity to receive a fair price for your jewelry.
Save time, money and hassle rolling over your old 401(k) now.
//= get_template_directory_uri() ?> //= get_template_directory_uri() ?> //= get_template_directory_uri() ?> //= get_template_directory_uri() ?> //= get_template_directory_uri() ?> //= get_template_directory_uri() ?>
©2011-2023 Worthy, Inc. All rights reserved.
Worthy, Inc. operates from 25 West 45th St., 2nd Floor, New York, NY 10036