Worthy Asks: What is Your Most Pressing Financial Concern in Light of the Pandemic?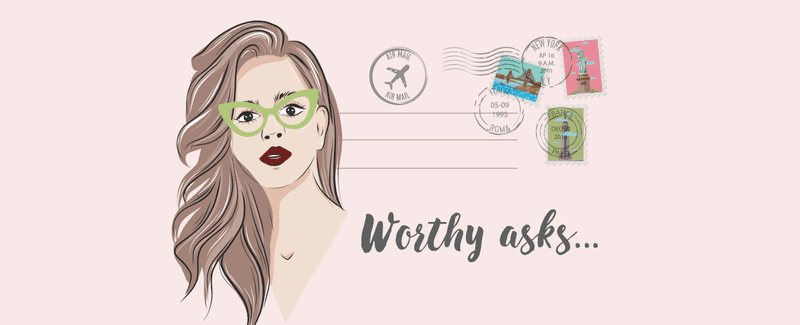 As cities across the country begin to reopen and life starts to seem like it is returning to normal, there are still millions of people out there facing mounting financial concerns, from minuscule to massive. Last month we opened up a discussion on our Facebook group, Worthy Women & Divorce, asking women to share their most pressing financial concerns.

The goals of this discussion were many. With so many of us isolating ourselves, we may forget that there are so many people out there with concerns and fears just like us. This discussion was meant to not only help women see they were not alone in this but also to provide support in this little microcosm.

Here were some of the biggest topics of concern in the discussion:
Your Home
No one saw a global pandemic and shut down on the horizon in late February/early March so many of us had to stop short on our plans. Andrea B. shared that she was hoping to sell her house but is nervous as, " I just don't think people will be looking during all this."

Alison F. took the time stuck at home to make some changes that will hopefully increase the value of her home: ".I went through all of our savings redecorating the whole house and landscaping the yard. I never have time to get to this stuff, like painting the porch, planting flowers, etc. Now I leveled the back yard and put a pool up, redid all the bedrooms and bought new furniture. Now that I have the time and money I wanted to make it count and I think a lot of the stuff I did will add value to my house in the long run."

Joining The WorkForce
A few women shared that they had planned to rejoin the workforce but COVID-19 had thrown a wrench into those plans. Ann D wrote that she had not worked in 20 years and only had a high school diploma. She suffered from mental and physical health issues and just didn't know how she would be able to find a job right now. Maggie T. shared those concerns and added that she was also fearful about what would happen if she found a job and then a second wave of COVID hit. Would the job stop? Would she be able to continue but work remotely?

Kate B. shared that she worked part-time as a server for 20 years and recently decided to give it up. It had always been a second job she did on the weekends while working full time during the week. She wrote that while she has enjoyed having her weekends free now, "I'm worried about not having the income.

Crashing Markets and The Economy
If you were able to make investments in the past, it is likely that when the markets crashed you lost money. For Sheree M., this was a major concern but she took her financial advisors advice: "My advisor said to leave the money in to slowly rebuild- if I take out now, I will not be able to make up the loss- so I'm riding it out and praying!!!" Patience is a virtue and if you have the financial health right now to wait things out, do it.

The weak economy takes a toll on our everyday lives. Mirinda M. shared that her biggest concern is: "That the dollar is going to crash with all of the stimulus money flooding in and the price of food is going to skyrocket so high that I won't be able to feed my kids."
When It All Piles Up
And for some women, it's just been challenge after challenge.

Jennifer R. shared "Losing my job & I just bought a house in Sept before all this. Plus, the ex is trying to get support restructured to nothing but doesn't want to provide documentation & threatens I will have to pay his attorney fees."

Amber J. wrote "Money, jobs, bills and being a stay at home mom before all this started I'm worried about what I do next. I've got three kids that rely on me."

//= get_template_directory_uri() ?> //= get_template_directory_uri() ?> //= get_template_directory_uri() ?> //= get_template_directory_uri() ?> //= get_template_directory_uri() ?> //= get_template_directory_uri() ?>
©2011-2023 Worthy, Inc. All rights reserved.
Worthy, Inc. operates from 25 West 45th St., 2nd Floor, New York, NY 10036