Two Worthy Evenings Devoted to Discussions About 'Dating in a New World'
If you are recently divorced or divorcing and getting back into the dating scene after a long time (or for the first time like I did five years ago), you may be in for a few surprises, maybe even shock.
Dating in the Internet age is "a whole new world," and not in an Aladdin sense. If there is a carpet involved, I can pretty much assure you that it isn't because your date, ahem prince, is picking you up for a magic ride. If you are not currently a savvy dater, more likely it will be that you just got the rug yanked out from under you. And, to be fair, it is not only men doing the yanking.
That is why Worthy recently partnered with Martha Beck Trained Life Coach and CDC Certified Divorce Coach®, Karen Bigman (who is also known as The Divorcierge®), and myself for two dating workshops during the month of February.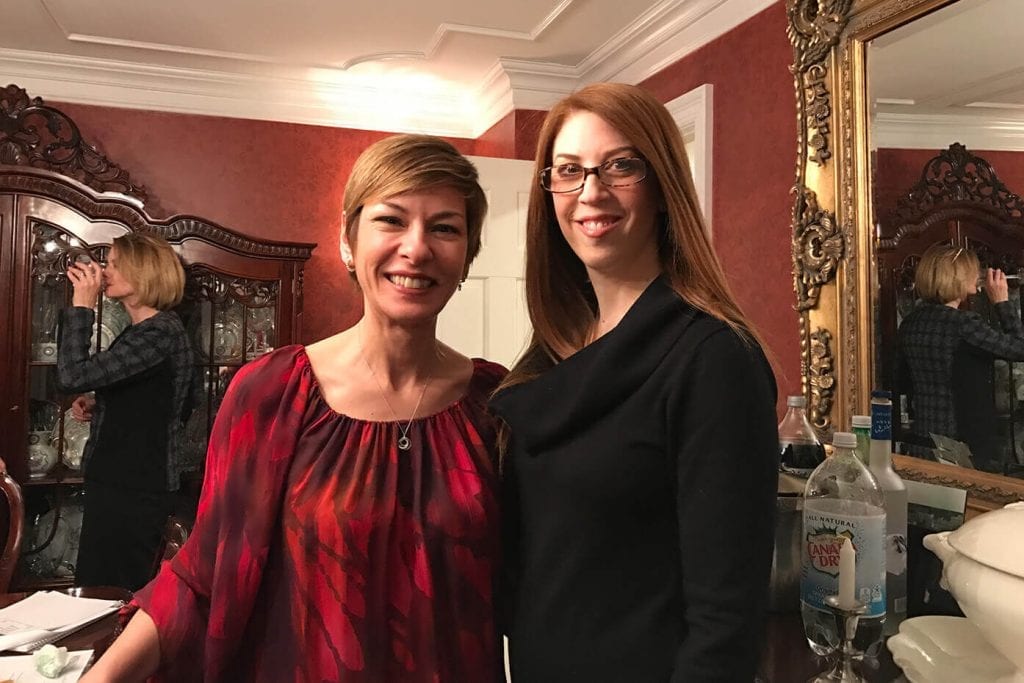 Committed to supporting and empowering women in the process of divorcing or who are already divorced, Worthy sent an open invitation to all attendees desiring an appraisal and opportunity to fetch the highest possible price for their diamonds at auction to bring their engagement ring or eternity band to the events for a preliminary assessment.
The first of the talks, which were both titled "Dating in a New World," was held at a private home in New Jersey. Eleven women, including us, were in attendance. The ages of the women traversed three decades, with ladies coming from all walks of life and varying backgrounds. Worthy's Director of Marketing and Public Relations, Judy Herbst, was also on site for added support and to offer a brief introduction to Worthy's unique and easy online auction process.
The evening began with an informal meet and greet where guests could get to know each other before the workshop started. Not all the attendees knew someone previously but quickly bonded over stories about how they came to be single and at the event that night.
Once everyone arrived, all of the guests sat around a large table for an in-depth yet lighthearted discussion led by Karen and myself. Topics included how dating has evolved over the years, how to navigate best what may feel like uncharted waters regardless of how long anyone has been at it or how new to it they were, and how to write engaging online dating profile. Throughout the program, guests were invited to ask questions, share personal stories, and input their experience, which made the evening one of shared learning for everyone involved.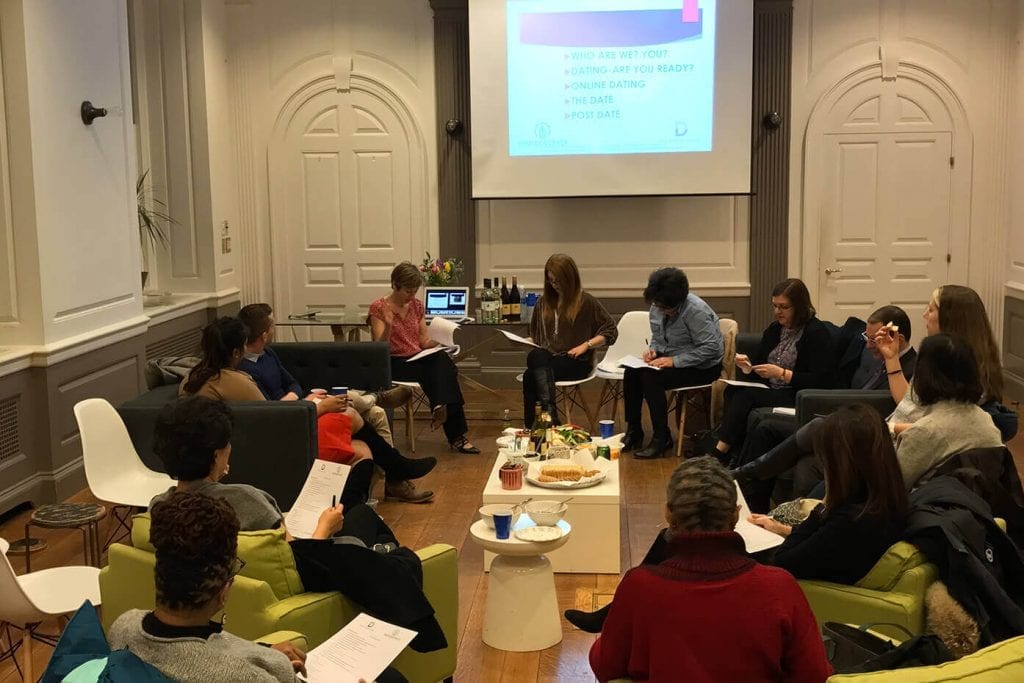 The second of the two events, though fielding the same topics, welcomed men into the mix, giving the evening a different vibe from that of the first. In a meeting room in New York City's Financial District, 17 women and men of varying sexual orientations, races, ethnicities, and age groups spanning nearly four decades came together for another lively discussion about how to satisfy relationship goals in today's fast-paced dating environment.
Jumping off points for conversation at both events included online dos and don'ts and tips about what types of photos should go into an online dating profile. Where disagreements arose about what should be a do or don't, or what pictures should or shouldn't get included, a lively conversation ensued, leaving much food for thought, in addition to the light refreshments served at each workshop and goodie bag supplied by both events' sponsor, Worthy.
By the end of the two nights, old friends reunited, new connections and friendships sparked, and all those who participated left feeling more optimistic about their future and less intimidated by the prospect of dating. Suddenly, the dating world didn't seem so new, or large.
//= get_template_directory_uri() ?> //= get_template_directory_uri() ?> //= get_template_directory_uri() ?> //= get_template_directory_uri() ?> //= get_template_directory_uri() ?> //= get_template_directory_uri() ?>
©2011-2023 Worthy, Inc. All rights reserved.
Worthy, Inc. operates from 25 West 45th St., 2nd Floor, New York, NY 10036