6 Outstanding Princess Cut Diamond Engagement Rings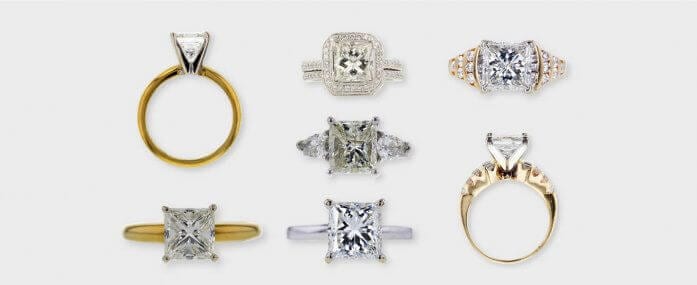 Princess cut diamonds are, as their name suggests, fit for a princess. When it comes to engagement rings, princess cut diamond engagement rings are some of the most sought after – they are the perfect blend of a classic look and sparkle and set your ring apart.
Princess cut diamond rings, like their round brilliant cousins, are known for their sparkle and fire. Chevron-shaped facets help the stones reflect light, making them all the more eye-catching and breathtaking. This special cut was created in 1981 and the diamond experts at GIA define it as a square modified brilliant cut.
Here are 6 outstanding princess cut diamond engagement rings that sold on our auction platform:
GIA 2.53 CT Princess Cut Solitaire Ring
A princess cut diamond is beautiful enough on its own to steal the show, as seen below with gorgeous 2.53 CT diamond set in 14K white gold. This ring sold for $3,285 at auction.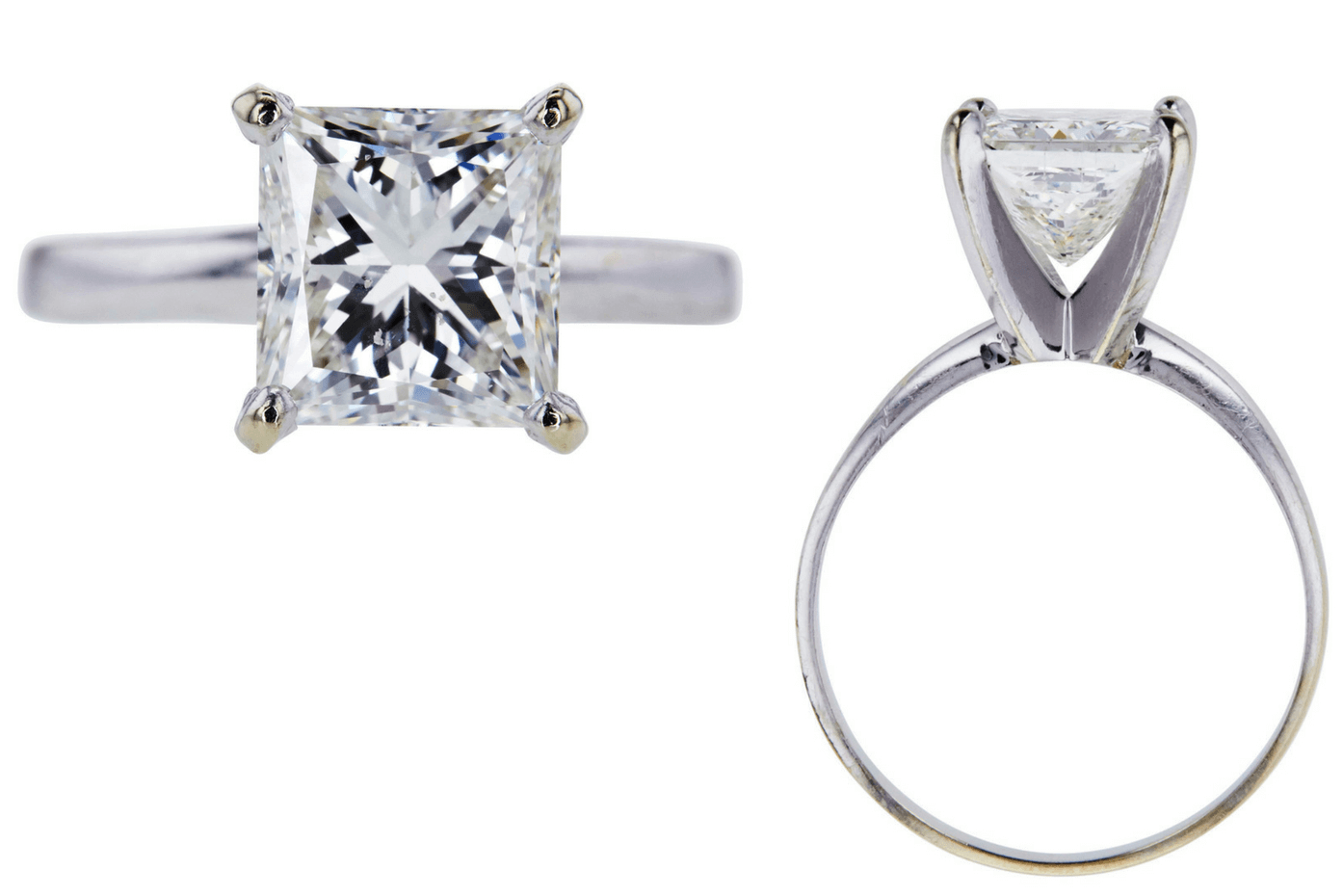 2.02 CT Princess Cut Bridal Set Ring
Halo designs add sparkle and size to any ring and compliment princess cut diamonds perfectly. This halo ring, set in 18K white gold, sold for $5,850 with us when auctioned last July.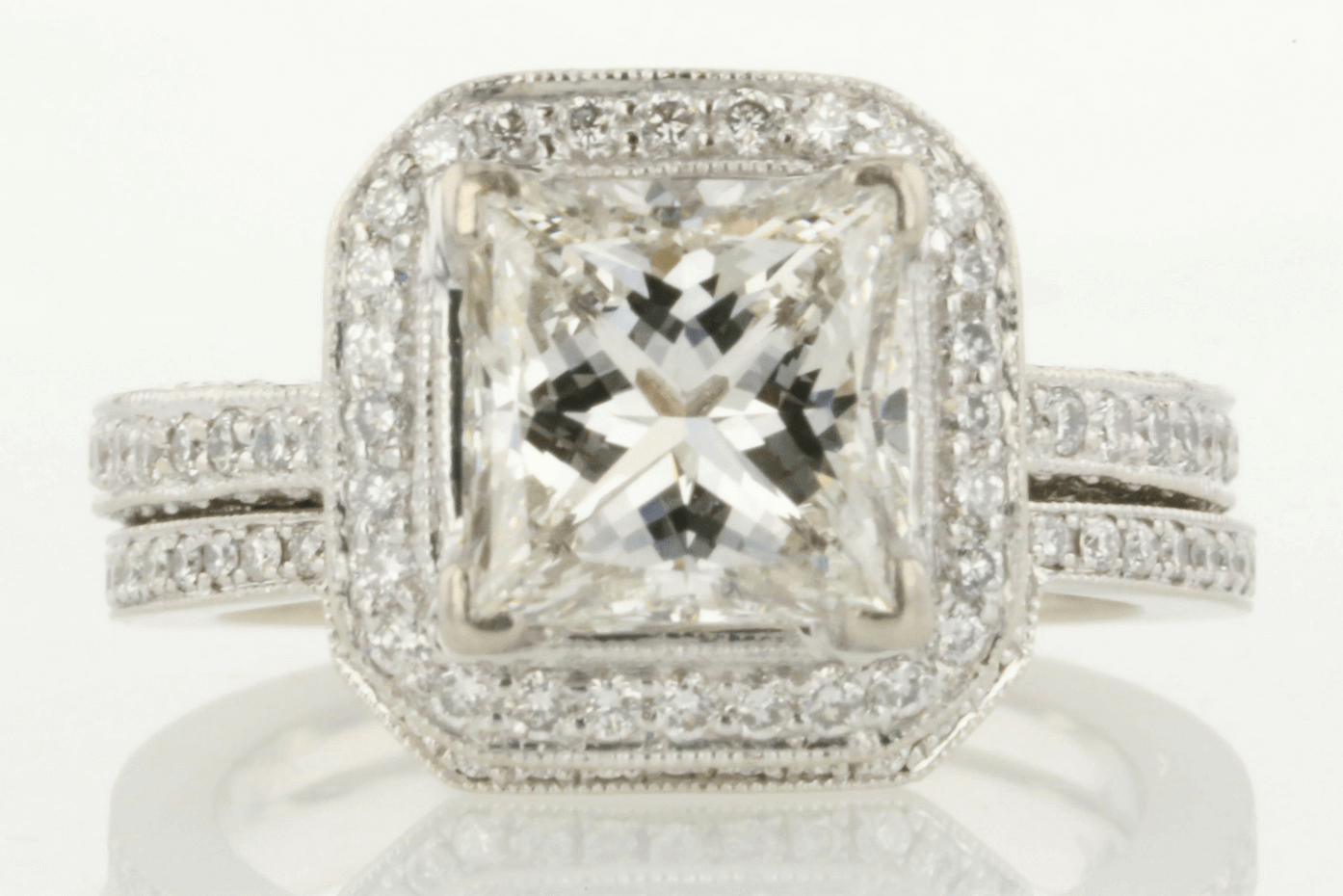 GIA 2.06 CT Princess Cut Solitaire Ring
Classics are classic for a reason – they are always the perfect fit. This princess cut diamond set in a yellow gold solitaire setting has sophistication written all over it. This clean beauty got itself noticed at auction where it sold for $10,035.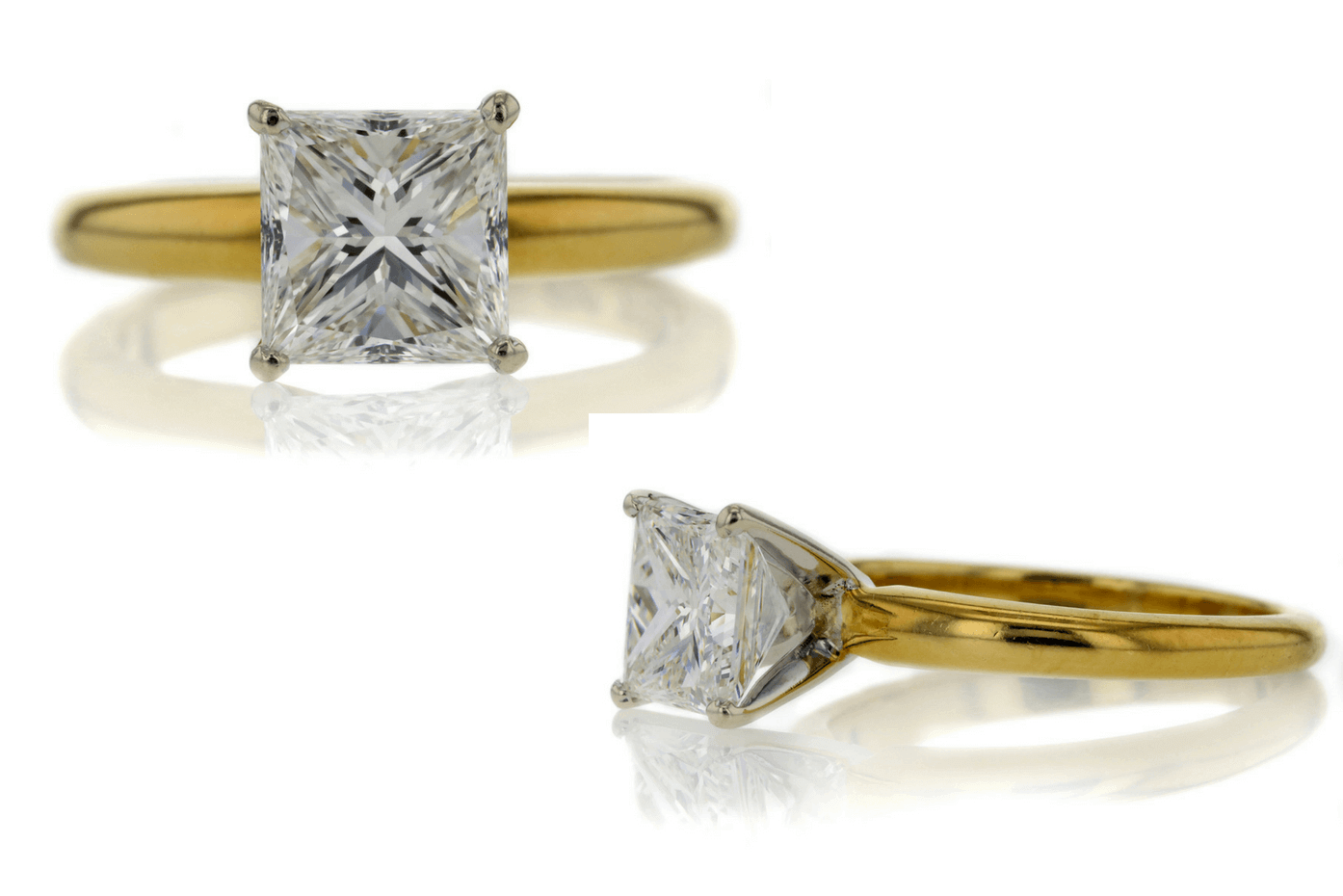 GIA 5.05 CT Princess Cut 3 Stone Ring
There's something royal about this 5 carat ring and it isn't just the beautiful princess cut diamond. With two pear shaped diamonds at its side, this ring can rule! That may be one of the reasons it sold for $8,855 at auction.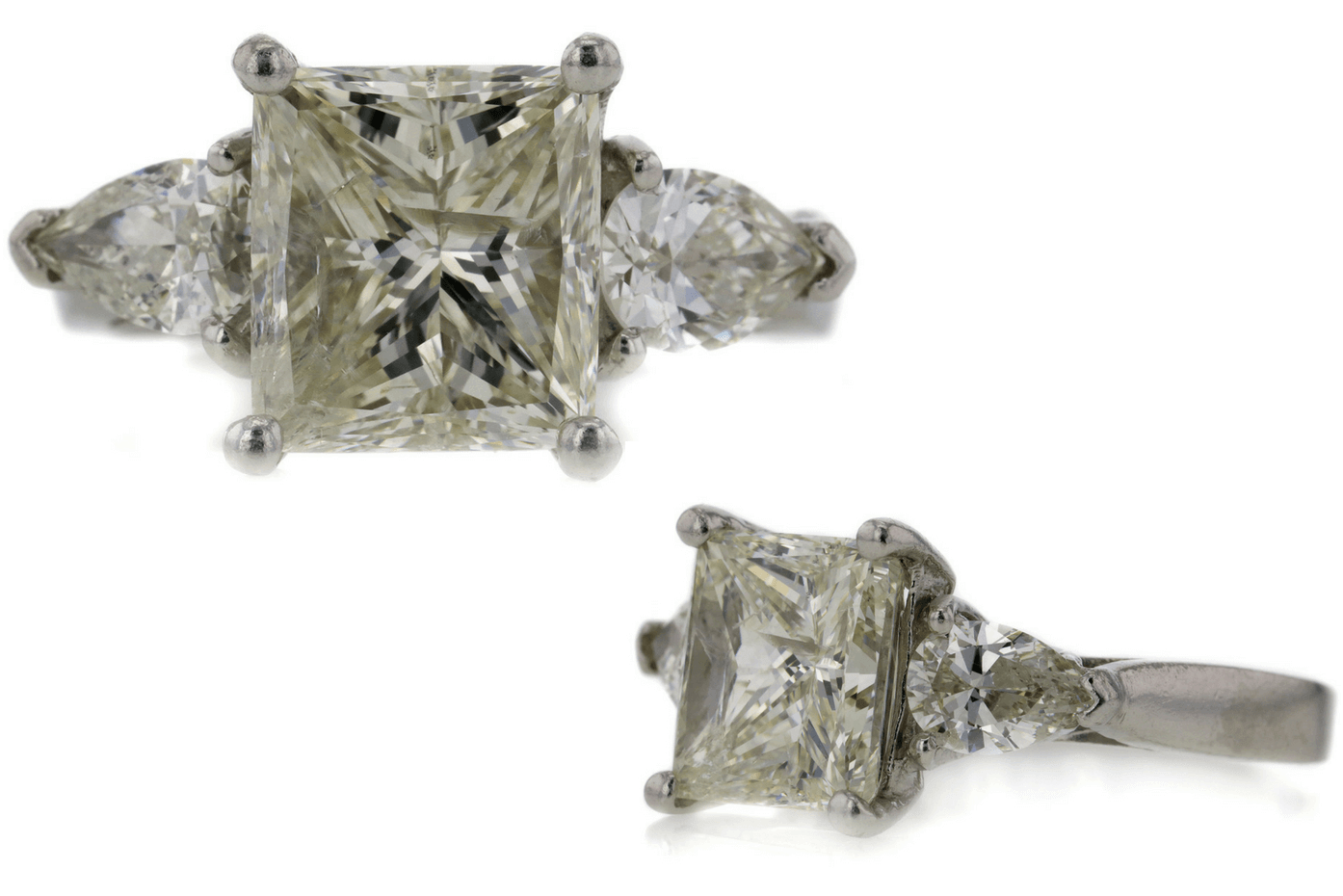 GIA 3.51 CT Princess Cut Solitaire Ring
Va-va-voom is all we can say about this hefty sparkler! With a center stone weighing in at 3.51 carats and 10 side stones in a bar setting, this ring can't go anywhere without drawing a crowd. No wonder it sold for $8,787 at auction.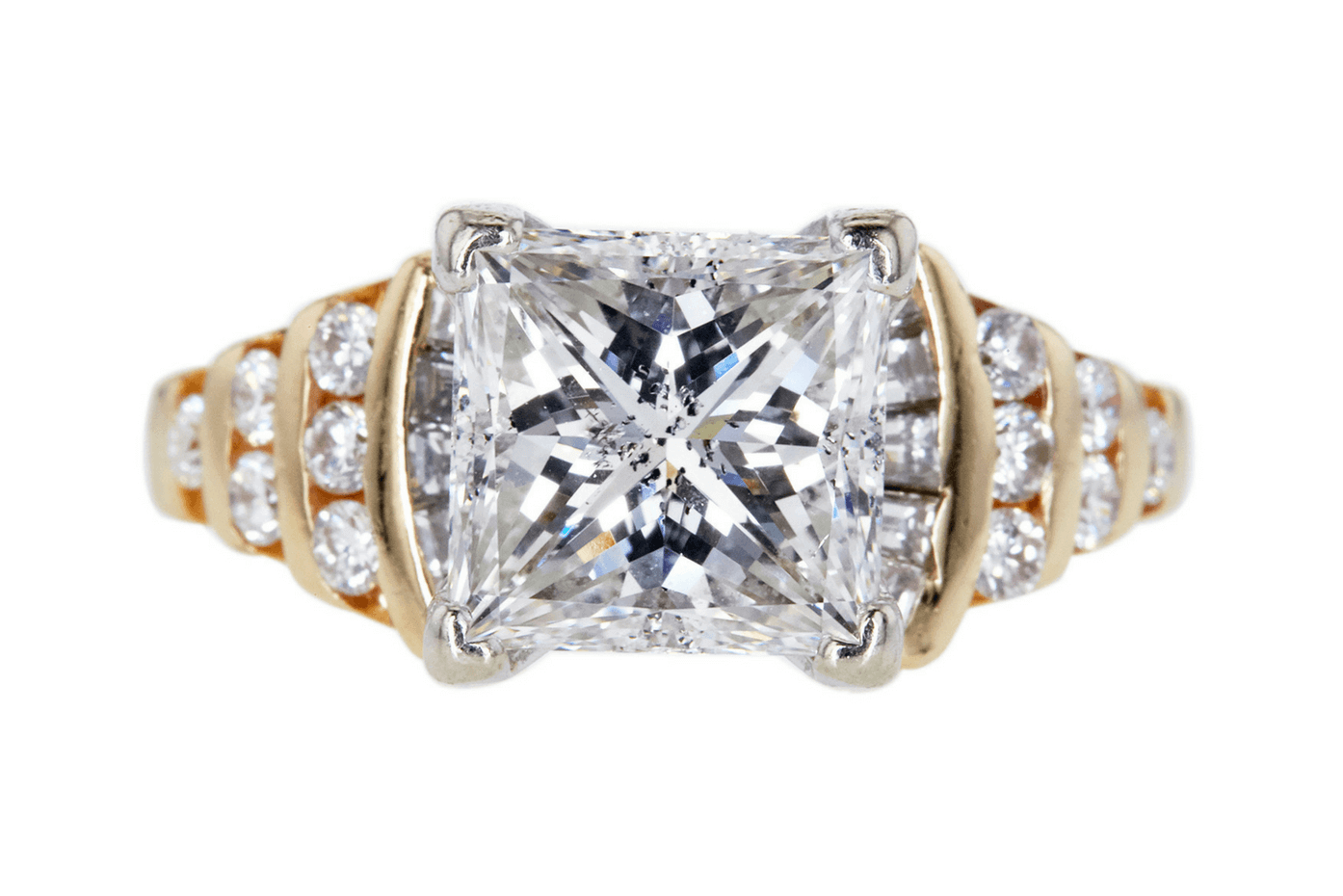 GIA 2.00 CT Princess Cut Solitaire Ring
Selling for a whopping $4,078, this princess cut solitaire is sheer perfection. Set in platinum, the stone is stunning on its own with no need for any bells and whistles.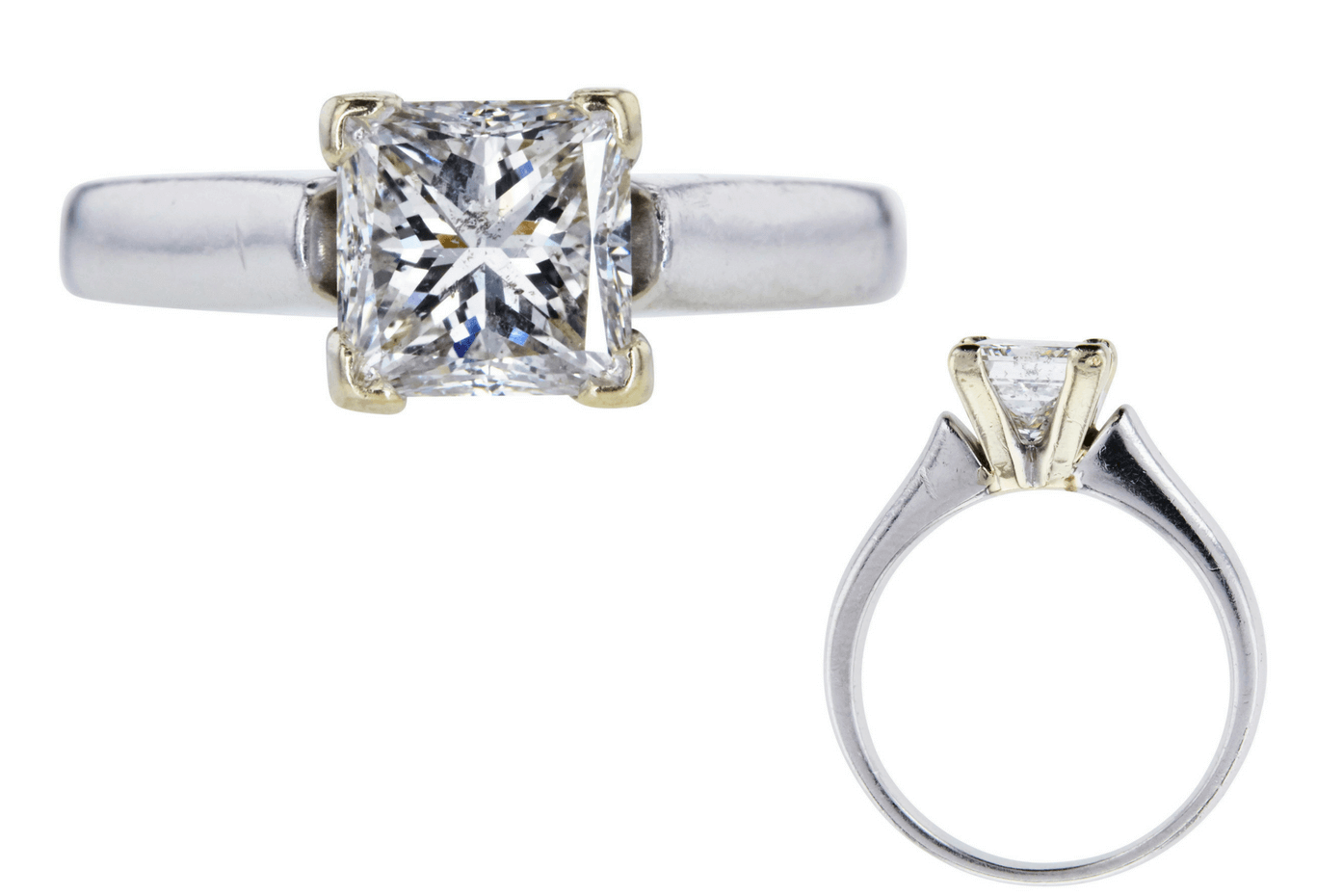 Do you have a diamond ring that's sitting on the side, collecting dust? Find out how easy the selling process can be when you sell your ring with Worthy and use the money for something fit for a queen–a new car, new house or a new you.
//= get_template_directory_uri() ?> //= get_template_directory_uri() ?> //= get_template_directory_uri() ?> //= get_template_directory_uri() ?> //= get_template_directory_uri() ?> //= get_template_directory_uri() ?>
©2011-2023 Worthy, Inc. All rights reserved.
Worthy, Inc. operates from 25 West 45th St., 2nd Floor, New York, NY 10036