Appraising Your Jewelry for Divorce
Diamonds may be forever, but, alas, many of the marriages they symbolize don't have the same lasting power. If your marriage doesn't last, how do you determine the value of your jewelry for the divorce settlement? Common sense would tell you to start by looking for an appraiser. But, sad to say, many appraisers don't have the foggiest notion of how to research and write divorce-settlement appraisals. This ignorance of proper methodology can add insult to injury in the already traumatic circumstance of a breakup.
Whether given as a gift or not, jewelry is part of a woman's marital estate and is often counted as an asset.
The sad fact is this: what your appraiser doesn't know about divorce-settlement valuation can cheat you of a fair, equitable share of a marital estate. Indeed, no document prepared for a divorce settlement is more crucial than an appraisal of marital property. Given their importance, why are your chances of getting a professional appraisal so slim?


Here's the scandalous answer: personal property appraising is an unregulated profession. Anyone, even a person with no training, can call themselves an appraiser.
What do you call someone who professes to be a certified practitioner but who, in reality, is not? A quack. You won't believe this, but patriot and silversmith Paul Revere practiced dentistry when his silversmithing business was poor–even though he had no formal education or certification as such. In short, he was a quack dentist.
A bona fide appraiser is trained to research prices in the markets most suitable to the sale of the items he is valuing. The law requires marital assets to be assessed at: "fair market value."
"Fair market value" is not liquidation or distress value. It is what you can get for an item in an orderly market such as the auction market where there are willing, knowledgeable buyers and sellers. That knowledge often depends on the caliber of the appraiser to assess an item's reasonable value in a market conducive and regularly used for selling engagement rings and like jewelry. Never forget that value is a multi-tiered concept and appraisers know where and how to look for appropriate value. The reason I am giving such stern warnings is because most people are ripped off when selling their jewelry if they are selling blind or guided by know-little-or-nothing appraisers.
Fair market value starts with the correct description of your item, such as an objective grading report from the Gemological Institute of America. Without accurate evaluation of an item, there can be no accurate valuation. (That's why Worthy provides free GIA grading reports to all its sellers: they give buyers confidence and result in a higher price.)
Lacking the knowhow to find a truly qualified appraiser, estranged spouses often turn to their lawyers for recommendations. That's no guarantee of finding appraisal expertise. The spouse must conduct a job search, interviewing every appraiser candidate and demanding meaningful proof of education, testing and certification. Jerry Chuilli of Appraisals By Chuilli, an auctioneer turned full-time appraiser in Wittenberg, Wisconsin, recommends the following three steps (he calls them "probes") when interviewing divorce-settlement appraisers:
1. Probe for proper background and credentials. Ask for a "written professional profile" that clearly delineates the appraiser's education, expertise and experience. As you study this document, Chuilli advises, "Don't be fooled by alphabet soup. If someone represents designations to you, find out what they mean and how they were earned. Many of these designations have absolutely nothing to do with appraising. A college education is a good thing but only if the degree received is relevant to personal property appraising. Few colleges in America have degree programs in personal property appraising. So most college diplomas are worthless as credentials. The same holds for certificates that prove attendance at seminars and conferences unless they relate directly to personal property appraising."
2. Probe for general knowledge and understanding of personal property appraising. "The first question everyone asks is what do you charge," Chuilli notes. "Actually the first question should be, "What qualifies you to appraise my property?" A qualified appraiser has formal education in appraisal principles, procedures, theory and law. If they tell you they have been appraising for years that's no proof of competence. Fifty years of doing something the wrong way does not ever make it right. You must question appraisers about their aptitude and skill."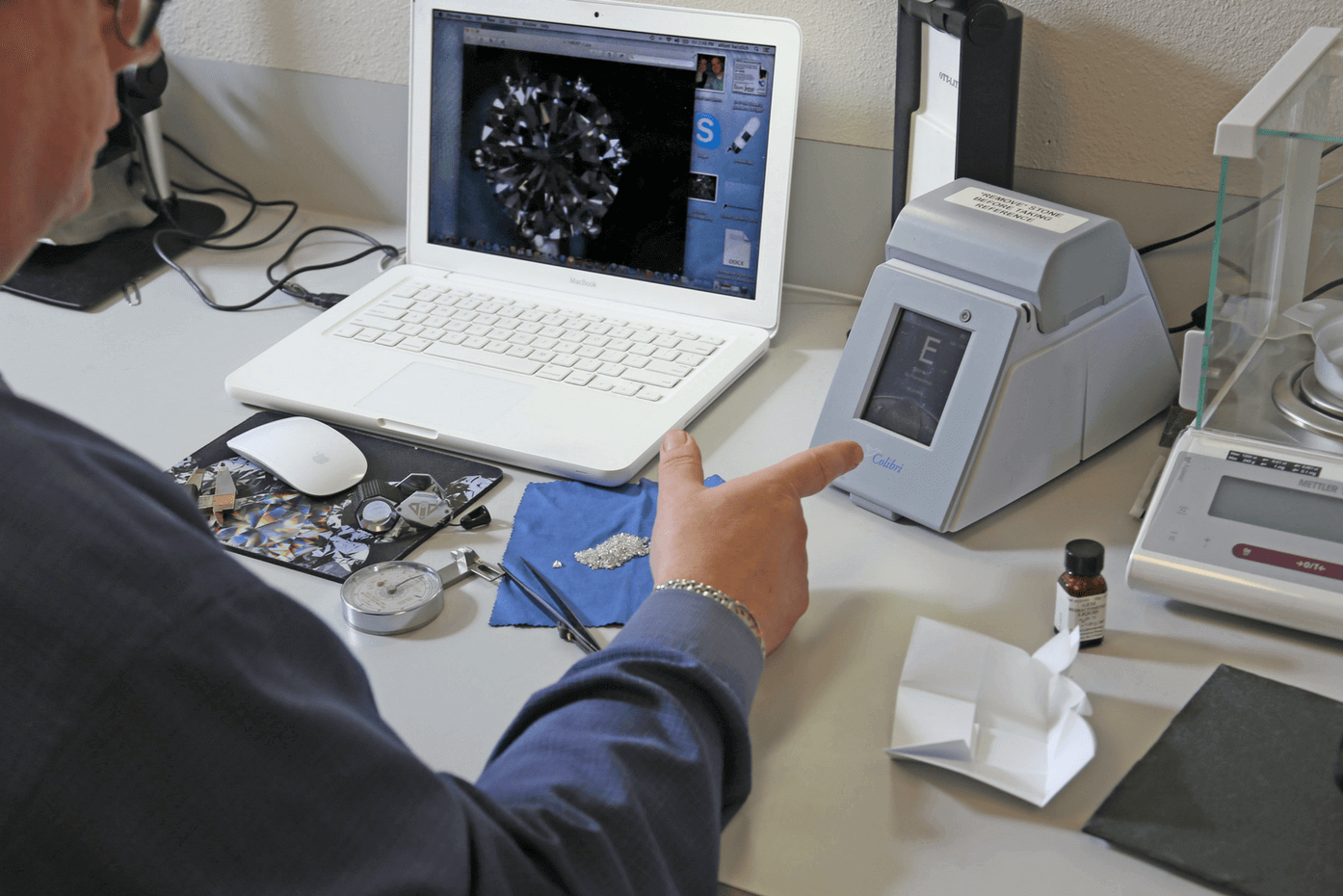 3. Probe for specific knowledge of applicable state laws. "There is much more to appraising than just assigning a value," Chuilli says. "Each appraisal assignment has its own specific requirements that are set by regulations, statutes or laws. Many are jurisdiction specific. An appraiser must be knowledgeable of all the requirements for the assigned use of the appraisal. Appraisals must comply with the regulations and laws." Chuilli ought to know. Located near Michigan, many of his clients are out-of-state. "Michigan has different rules and standards than Wisconsin," he says. "You better know them–or you're in trouble."
4. Make sure significant diamonds and gems have accurate and impartial grading reports. Because the value that an appraiser will give your item is based in large part of the value of the diamonds and gems, make sure they are accurately assessed.
If you decide to sell your jewelry following your divorce settlement, Worthy offers you the opportunity to get a fair price. We provide GIA grading reports for all diamonds sold on our platform so buyers can be confident of their quality. And with many buyers competing for your jewelry, instead of just one, your item will reach its fair market value.
//= get_template_directory_uri() ?> //= get_template_directory_uri() ?> //= get_template_directory_uri() ?> //= get_template_directory_uri() ?> //= get_template_directory_uri() ?> //= get_template_directory_uri() ?>
©2011-2023 Worthy, Inc. All rights reserved.
Worthy, Inc. operates from 25 West 45th St., 2nd Floor, New York, NY 10036