Trading Up Your Jewelry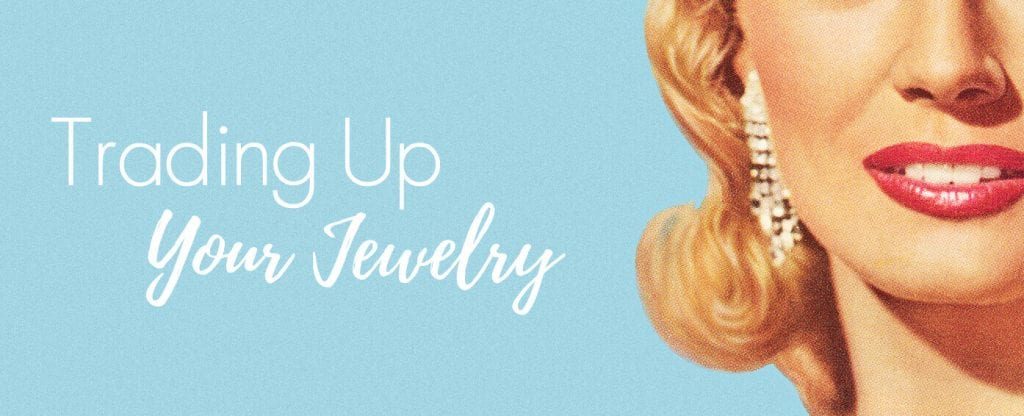 My friend Viviana, who went through a divorce and just started dating again, called me up recently and informed me "bigger is better." Although we share certain details of our romantic lives, I thought that this might fall under the TMI category! I laughed when I found out what she was talking about her diamonds. She had decided to replace the youthful, more subdued jewelry she was attracted to in her 30s with more confident, bolder styles.
The pieces Viviana wanted to sell were all beautifully designed but she had changed over the years and wanted her jewelry wardrobe to reflect her new taste. Here are the four pieces she decided to trade up and what she bought in return and how you can follow her lead.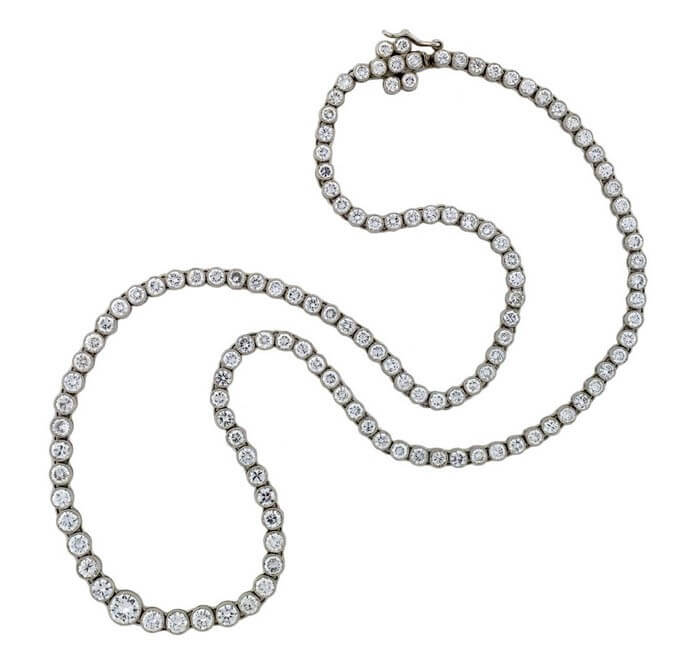 Lusting for It
Every woman I know has some variation of Elsa Peretti for Tiffany & Co's Diamonds By The Yard, which the iconic designer first launched in the 1970s in different lengths and configurations. This classic style offers women a way to wear a bit of sparkle in a more subdued way for every day. This look has been knocked off and reinterpreted ever since. If you have one, and like Viviana, are not wearing it anymore and you might sell it and trade up to a more substantial diamond look. My friend decided on a diamond riviere necklace. This classic look from mid-century through today comes in a wide range of diamond sizes and qualities. You can even have one made to suit you perfectly.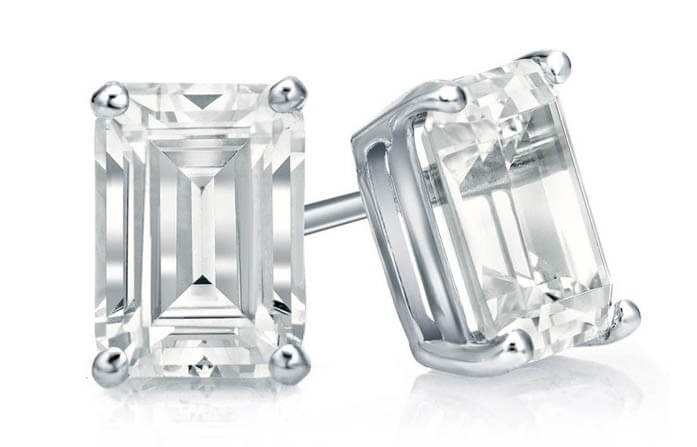 A Bigger Stud
The one-carat round brilliant G/H color, VSI prong set pair of diamond studs that Viviana's ex purchased for her was just not speaking to her anymore. She wanted something larger, but not too showy, so she chose a look for her new studs that was less faceted and yet bigger: two and a half-carat emerald cut E/F color, VVSI, bezel set was the perfect size and proportion to fit her new tastes and attitudes. You too can consider a change in cut as well in size and clarity when you sell your existing pair of studs.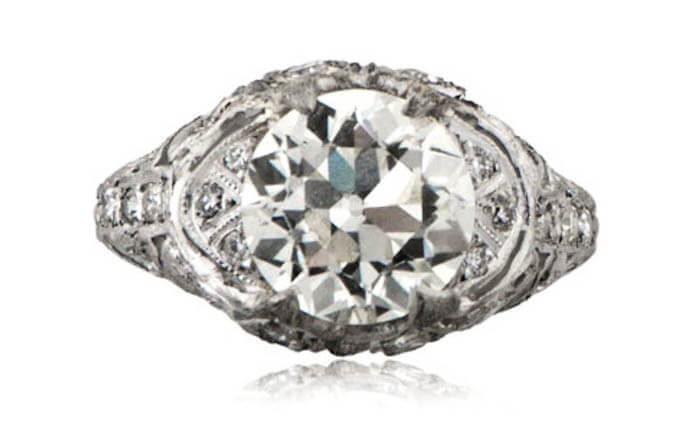 Rock My World
Viviana also decided to trade her engagement ring for a different one that wasn't associated with her ex. She didn't want her ring to say "I'm married", so she chose an Art Deco ring which had a center-stone equal in carat weight to her engagement ring but offered a more statement look with piercing and engraving work and more details. She wears on the middle finger of her right hand. Whether you have gone through a break-up like my friend or are still happily married, you can either opt for an antique ring or a modern style when selling your engagement ring. Before shopping around think about what you want to upgrade to: a bigger, higher quality gem or a different ring style, perhaps one with history and provenance.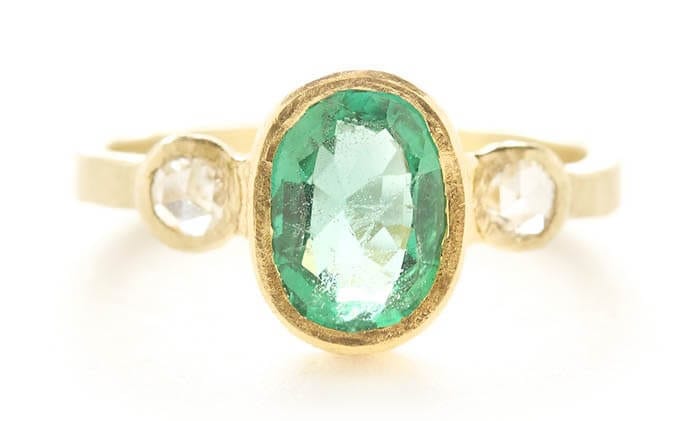 Green With Envy
If you have owned green tourmalines, which are beautiful in their varying colors, or tsavorite garnets, also extremely pretty green gems, but have always coveted an emerald, it's time. There are many emerald options on the market today, including some non-traditional cuts. There are softer mint green colors as well as deep rich Colombian emeralds and varying jewelry styles from more boho chic to all-out glamour. Cuts range from all the traditional shapes to slices, carved stones, new rose-cuts and fancy beads.
Diamonds are forever, but your jewelry styles don't have to be. Why wear the same pieces for decades if you wouldn't buy them again today? Sell them and trade up to something you truly love. Bigger is better!
//= get_template_directory_uri() ?> //= get_template_directory_uri() ?> //= get_template_directory_uri() ?> //= get_template_directory_uri() ?> //= get_template_directory_uri() ?> //= get_template_directory_uri() ?>
©2011-2023 Worthy, Inc. All rights reserved.
Worthy, Inc. operates from 45 W 45th St, 4th Floor New York, NY 10036