Top 5 Most Expensive Watch Brands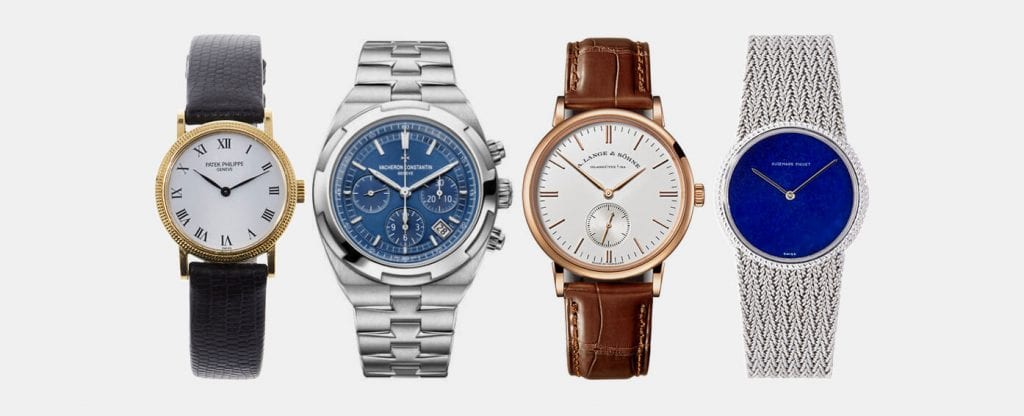 In the world of luxury watches, a host of big names regularly stand out as leaders when it comes to high complications and even high-jeweled watches. Brands such as Patek Philippe, Vacheron Constantin, and Audemars Piguet are in the top-tier of horology and regularly create timepieces that are benchmark standards – watches against which so many other brands are measured. Thanks to their technical prowess and incredible in-house watchmaking abilities, certain brands just naturally command significantly higher prices for their watches. Here, we take a look at five of the most expensive watch brands on the market.
Patek Philippe
Long considered a true benchmark watch, and typically named as the "best brand" on the market, Patek Philippe has roots dating back to 1839 when it was founded by Antoine Norbert de Patek. Six years later, he joined forces with master watchmaker Jean Adrienne Philippe, and together they built pocket watches and clocks that won international medals for their inventions and innovations in craftsmanship. This dedication to high-end mechanical perfection has been the creed of the brand ever since. In fact, in its Geneva workshops, Patek Philippe regularly builds high complications and even grand complications that vie for top spots as the world's most complicated watches. Thierry Stern, CEO of the family-owned independent brand, personally listens to and approves (or disapproves) of every chiming watch the master watchmakers create. Because Patek Philippe did not believe that the Geneva Seal standards were as good as the brand's standards, it created its own in-house Patek Philippe Seal. Thanks to limited production and because the brand phases out old models to replace with new ones, Patek Philippe watches hold their value generation after generation, with one 1940's perpetual calendar watch recently reselling at auction for approximately $11 million. Prices for a new Patek Philippe watch start at about $30,000 and go up to hundreds of thousands, or even a million, for certain special pieces.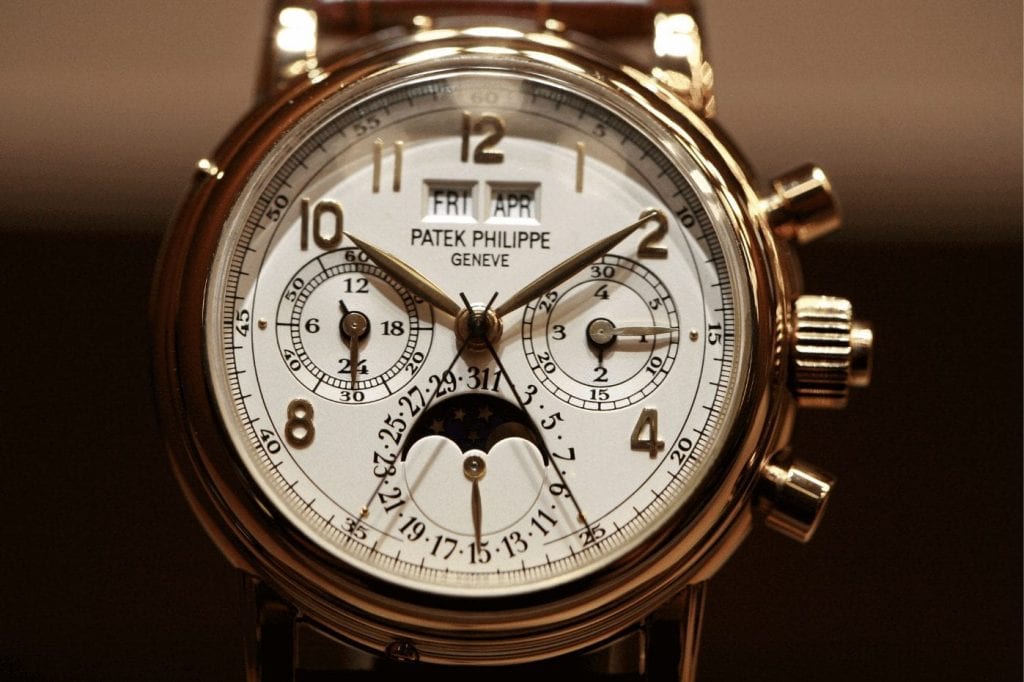 Vacheron Constantin
The world's oldest, continually operating Swiss watch brand, Vacheron Constantin is one of the most venerable brands on the market. Since its founding in 1755, the brand has been known for building some of the most complicated watches in the world. In fact, just four years ago, the brand unveiled the world's most complicated watch (at that point in time), the Ref. 57260 pocket watch that carried a retail price of $8 million. It was named for its 57 complications and Vacheron Constantin's 260th anniversary. Inside this wonder lies a mechanical movement that is built with more than 2,800 individual components. Boasting 33 complications, it took eight years to develop, two years to assemble and holds 10 patents. This example of technical prowess alone underscores the brand's commitment to and passion for the world of high watchmaking and grand complications. While not all of its timepieces are this intense, Vacheron Constantin holds its watchmakers to the highest standards in all that it creates. While one may be able to purchase a simple Vacheron Constantin watch for about $15,000, most retail for upwards of $50,000.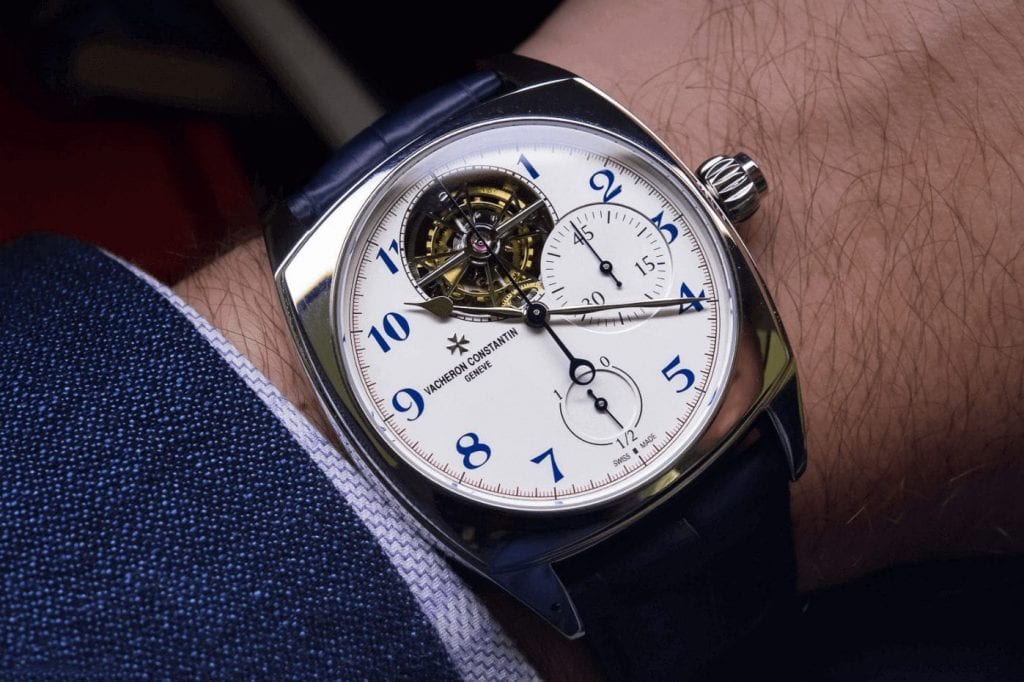 Audemars Piguet
Founded in 1875 in Le Brassus in the Vallee de Joux, Audemars Piguet is an independently owned watch brand that is known for its innovations in technology and aesthetics. Perhaps most well-known for its Royal Oak collection (that was designed by Gerald Genta) and subsequent Royal Oak Offshore lines, Audemars Piguet regularly creates high complications and grand complications across all of its collections, including in the Jules Audemars line, Millenary and even the most recently unveiled Code 11:59 series. It also has created some of the most decadent Haute Joaillerie watches that are works of three-dimensional art on the wrist. Another brand that holds its value (and even increases in worth over time), Audemars Piguet has strict standards of watchmaking for even its simplest models. The brand produces everything in-house and holds hundreds of patents for its inventions. With a tag line of "To break the rules, you must first master them," Audemars Piguet is a leader in blending tradition with visionary mechanics. Being independently owned gives this brand the ability to act quickly and decisively and to regularly unveil cutting-edge pieces. While one can find a simple Audemars Piguet watch for about $20,000, most retail for upwards of $50,000 with many ranging much higher.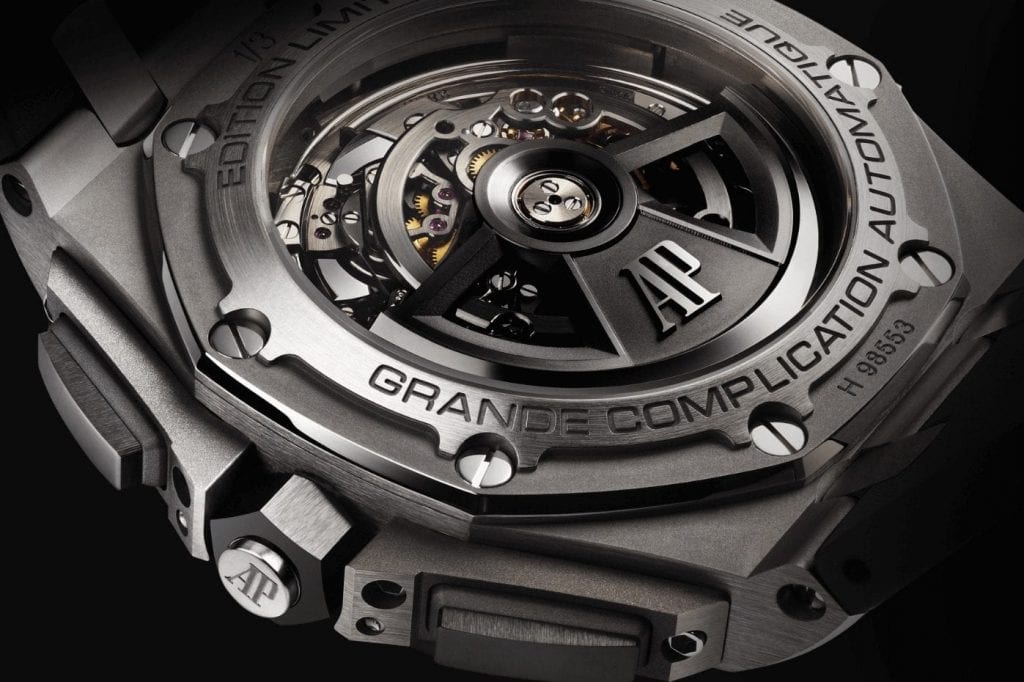 Richard Mille
Independent watch brand Richard Mille is relatively young in the watch world. Richard Mille created his eponymous brand in 20 years ago in 1999 and unveiled his first timepiece to the world two years later. He is known for building three-dimensional, sculptural watches made of the most high-tech materials on the market. In fact, Richard Mille regularly seeks out new materials and composites to offer the most cutting-edge watchcases. Additionally, the brand builds some of the most cutting-edge, precision watch movements – often with extra features and functions built into them. Because Richard Mille insists that brand ambassadors wear their watches while in play (on tennis courts, golfing, race car driving, and sailing), the watches are equipped with a host of water-resistant, anti-shock and anti-magnetic components. Certain watches even have movements that are steadied by internal pulleys and gimbals. All watches are created in limited numbers or are limited by the sheer amount of time it takes to produce them. Most Richard Mille timepieces retail for upwards of $75,000 and range to several million dollars.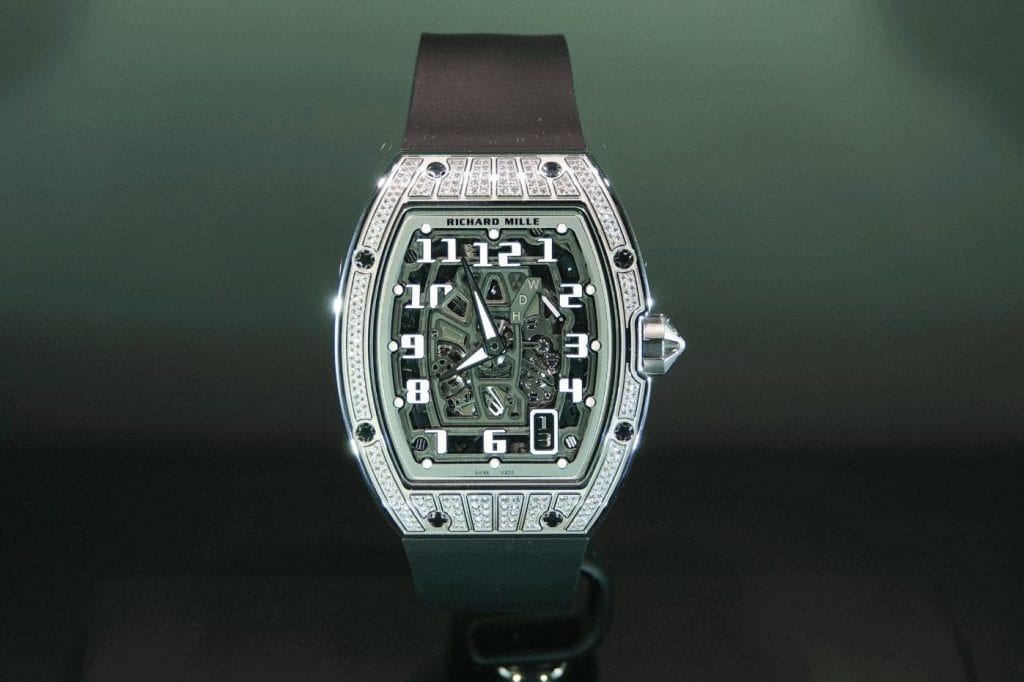 A. Lange & Sohne
German watch brand A. Lange & Sohne consistently creates top-quality watches with attention paid to every detail. Ferdinand Adolph Lange originally founded the brand, located in Glashütte, Germany, in 1845. However, it was expropriated during World War II and pretty much disappeared. After the reunification of German, F.A. Lange's great-grandson Walter Lange re-established the company. Today the brand has a new state-of-the-art manufacture with a geothermal energy system and creates everything in house, including its own hairsprings. Since its first patent granted in 1992, A. Lange & Sohne has developed more than 60 calibers and secured dozens of patents. Not only does the brand create technically advanced complications and innovations in watchmaking, but also it does so with consistently beautiful German-inspired designs and aesthetics. This year marks the 25th anniversary of the brand's rebirth, and to celebrate A. Lange & Sohne is releasing a host of anniversary watches in limited numbers. Of particular note is the recently unveiled Lange 1 Tourbillon Perpetual Calendar 25th Anniversary watch created in a limited edition of 25 pieces, each retailing for $335,800. It is powered by the 624-part L082.1 self-winding movement, with perpetual calendar complication with the tourbillon escapement that compensates for errors in timekeeping due to the effects of gravity on the watch when the wrist is in different positions. A. Lange & Sohne watches start at about $20,000 for a very simple two-hand watch, but most retail for upwards of $50,000 or more.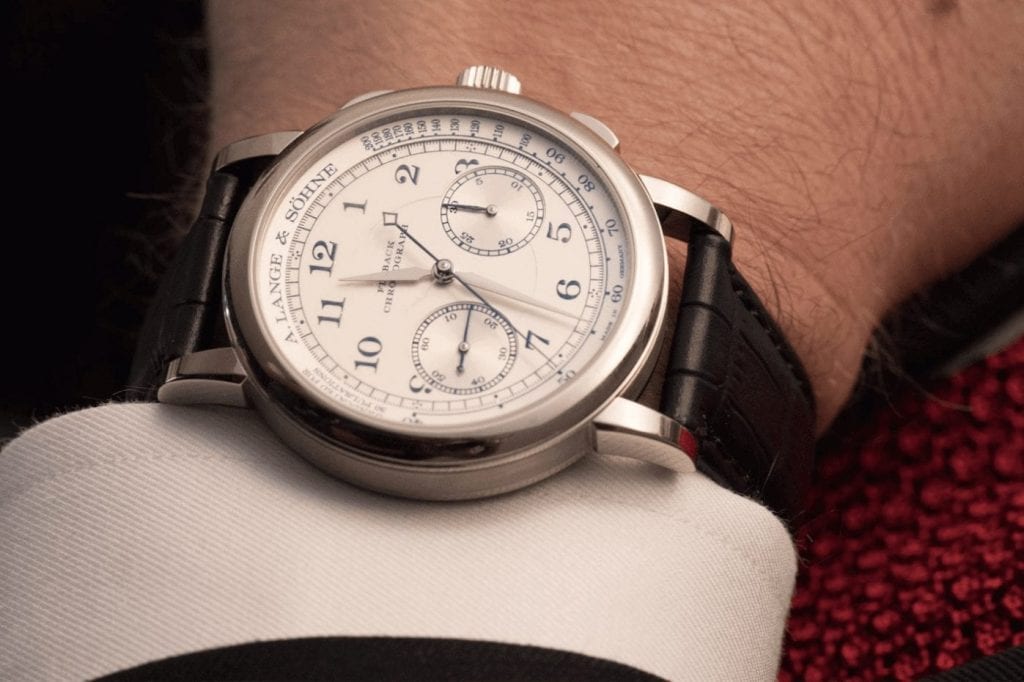 //= get_template_directory_uri() ?> //= get_template_directory_uri() ?> //= get_template_directory_uri() ?> //= get_template_directory_uri() ?> //= get_template_directory_uri() ?> //= get_template_directory_uri() ?>
©2011-2023 Worthy, Inc. All rights reserved.
Worthy, Inc. operates from 25 West 45th St., 2nd Floor, New York, NY 10036