Surviving High Conflict Divorce with Larry Bloom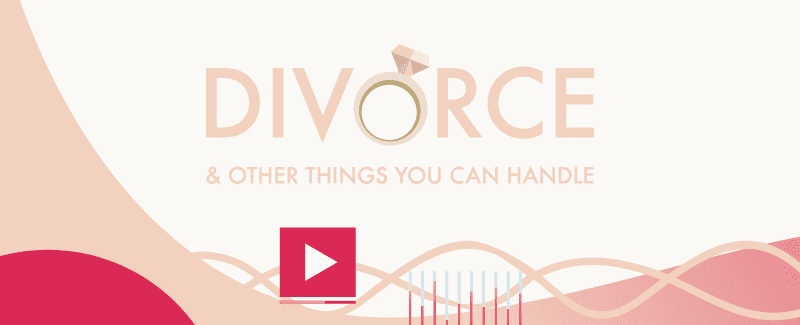 After practicing as a divorce attorney for 39 years, Larry Bloom has become an expert in high conflict divorces. A high conflict divorce can be characterized by long trials, hostility, custody battles, lack of communication and allegations of abuse. This experience can cause abundant amounts of stress and anxiety throughout the whole process. Today, Larry shares his best tips on how to survive this difficult time .
Larry's Tips
Get your documents together: Larry suggests gathering all important financial documents in your home, including bank records and brokerage house records, and getting them to another location, ideally your accountant's office.
Take care of your children: Get your children all the help and support they may need to get through this change in their lives. This includes reaching out to:

Teachers
Guidance Counselors
School Psychologists
Private Child Psychologists

It is important to keep in mind that some children may feel relief from a divorce, but nonetheless, it is a drastic change in their world. For guidance on helping children get through the transition, Larry recommends referring to the Children's Bill of Rights in Divorce. This is a resource that gives you do's and don'ts on how to keep children as free from the divorce as possible.
Keep a small circle of friends you can trust: Know who you can trust of your existing friends, and only vent to someone who is completely on your side to prevent anything you say from getting back to your soon-to-be ex.
Create a team: Reach out to certified financial divorce analysts, divorce coaches with psychology or accounting training, an attorney and therapists to ensure that you are being supported and smart during the process. It is important to seek out financial planners and accountants that are independent of the ones you have previously shared with your spouse, as their loyalties may be divided. Be sure to visit a few divorce attorneys and experts, and make sure that they are a good fit and you are getting what you need from the process.
Save up communications with your lawyer: Do not email or call your attorney multiple times per day. It is far more useful and cost-effective to write down questions or information you have and save it up for a less frequent email or phone call.
Guest Information
Having concentrated in Family Law for what is now more than three decades, Larry Bloom has handled some of the most difficult matrimonial disputes at both the trial and appellate levels. He uses invaluable insight into human relationships to better understand and serve his clients, and his own recent divorce has allowed him to be even more empathetic to the client's rollercoaster of emotions.
//= get_template_directory_uri() ?> //= get_template_directory_uri() ?> //= get_template_directory_uri() ?> //= get_template_directory_uri() ?> //= get_template_directory_uri() ?> //= get_template_directory_uri() ?>
©2011-2023 Worthy, Inc. All rights reserved.
Worthy, Inc. operates from 25 West 45th St., 2nd Floor, New York, NY 10036