Jumping Into My Next Chapter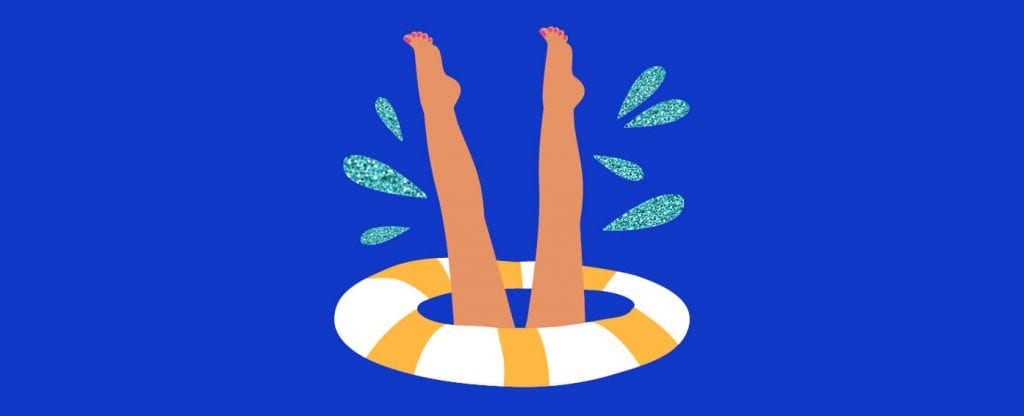 In February 2019, we launched Jumping In, our very first survey on dating after divorce. We were so curious to hear from our community about how the decisions they've made on when to date, how to date, and of course who to date when they get back into the dating world after divorce.
All of the participants in our survey entered to win $500 and we are thrilled to congratulate our winner, Deborah Campbell!
Deborah hails from Rochester, NY, and is a mother to three adult children. She sold her diamond bridal set with us last year and treated herself to a girls getaway to the Bahamas! As she explains below, it took Deborah a while to decide to sell her ring after her divorce but finally decided to go ahead when she realized it was keeping her tied to her past. After selling her rings, she felt that "a weight had been lifted" and is ready to move forward. While she did hesitate to take part in our survey on dating after divorce, she ultimately chose to take part to open up new opportunities to learn about herself. We certainly hope she did!
1. How did you feel while taking our Jumping In survey about dating after divorce?
I was a bit nervous. I do not talk about my fears of dating or getting married again. I hesitated about taking the survey, but decided to do it and thought maybe I would learn something new about myself.
2. After taking the survey, how do you feel about your post-divorce journey?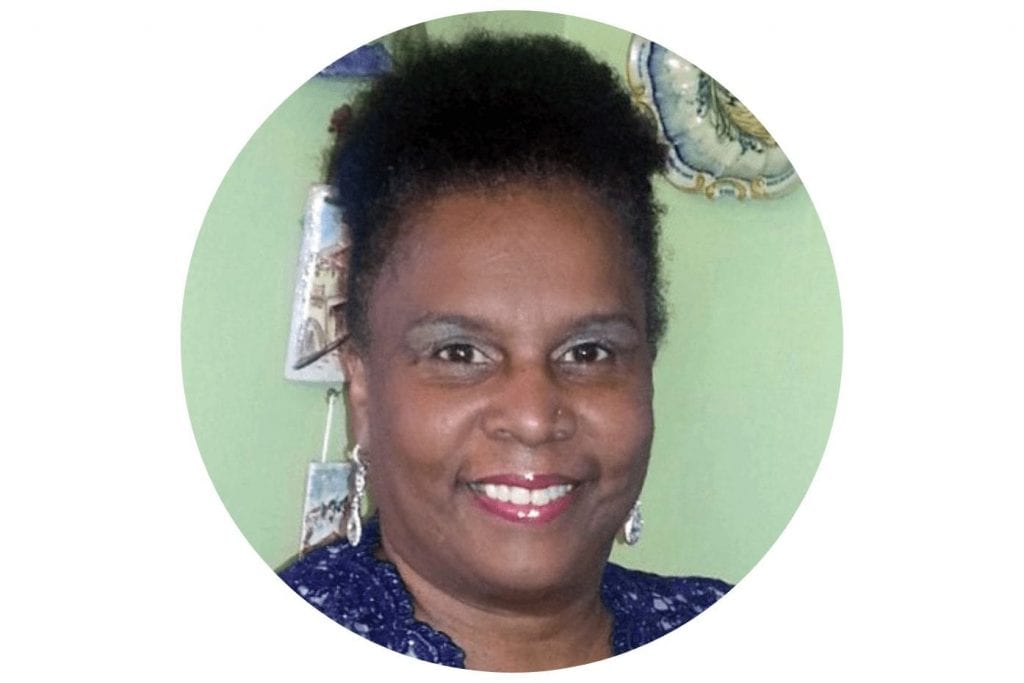 As a mom, I think have done a great job getting my 3 adult children through the divorce. They were teenagers when the divorce happened and were pretty angry with the breakup. I have spent years processing the divorce with each of them and I think we're in a good place now. I am also a stepmom and I do not have a relationship with my stepchildren anymore. At first, we kept in touch, but once my ex remarried it became less frequent and I am fine with it. I believe it is difficult for them to have to divide their loyalty.
3. You recently sold a diamond ring through Worthy. Can you tell us a little about this item?
My diamond was almost 1 carat set in a 6 prong 14K gold setting with small diamonds along the band. I also had a matching wedding band.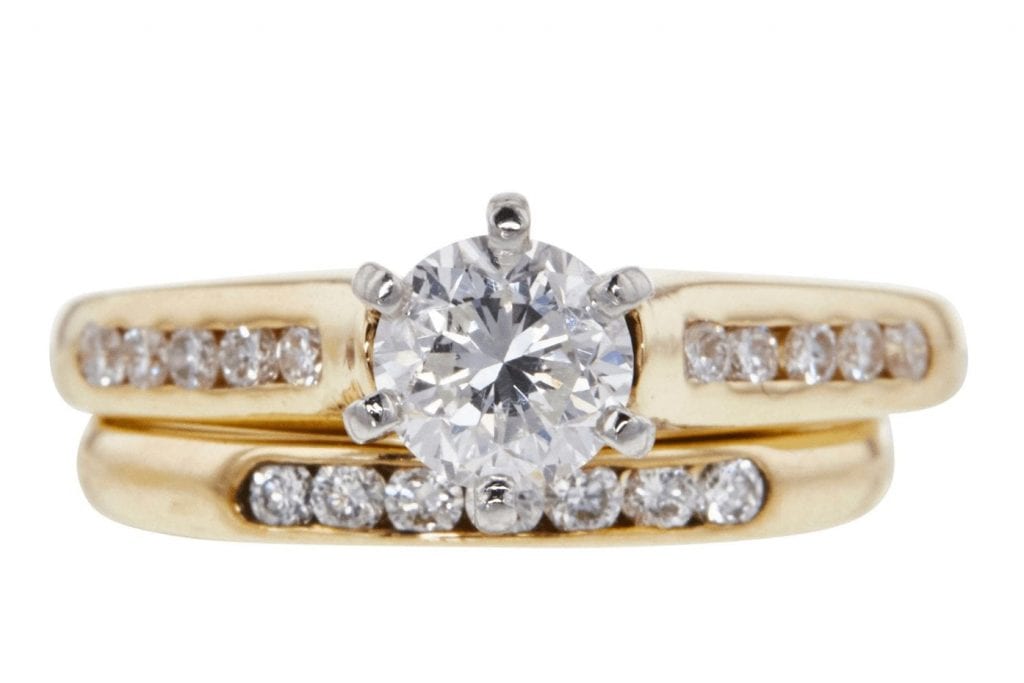 4. How long have you been holding onto the ring?
I held on to my ring for 11 years. I keep in my nightstand drawer for many years and then I gave it to my mom to keep because it was too painful to look it. After my mom passed away, I decided it was time to sell it.
5. Did you have any hesitations about selling it?
I tried to sell my ring back in 2014. When I was talking to the jeweler about my options, I realized that at that moment I was not ready to sell my ring because it held so much sentimental value to me and that I still loved my engagement and wedding band.
6. Why did you decide to sell it now?
I finally decided to sell my ring because I believed it was keeping me stuck in the past. I wore that ring for 20 years and it was hard to let it go. My rings represented my commitment to being married and at the same time my failure to stay married and the break up of my family.
7. How did you find Worthy?
I found Worthy by doing a Google search on how to sell your wedding rings.
8. Did you try selling your ring elsewhere?
Yes, I took it to the jewelry store where we purchased it and I was told that I could have the ring remade in to another jewelry piece, but they would charge me the value of the ring to do it.
9. How would you describe the auction process?
The auction process was easy. Once Worthy had my ring, I was kept up to date with their process and was told when the action would start. The specialist I worked with kept in touch with me by text message and I actually watched online as the bids came in for my ring.
10. Do you feel that you got the highest market value for your ring?
I believe I did. I am not an expert on diamonds, but I was pleased with the price I received from the auction.
11. What would you say to other women looking to sell their jewelry?
I would tell them to sell it when they are ready. It a tough decision for some women to make and being sure that it is the right time makes it easier to do.
12. In what ways selling your ring has helped you move on after divorce?
Although my divorce happened in 2010, I have worked hard to move on. Finally making the decision to sell my rings has lifted a weight from me. I am leaving the past where it belongs: behind me. My rings were the last tie to my ex-husband.
13. What did/will you do with the money? (From the auction and from the giveaway)
I used the money for the auction and went on a cruise to the Bahamas with 2 of my best girlfriends from college this past January. They helped me celebrate this final step in letting go and we had a blast.
Since I was not expecting to win the giveaway, I was shocked that I won. I plan on using this unexpected windfall to treat myself to another vacation to the Cayman Islands later in the year.
//= get_template_directory_uri() ?> //= get_template_directory_uri() ?> //= get_template_directory_uri() ?> //= get_template_directory_uri() ?> //= get_template_directory_uri() ?> //= get_template_directory_uri() ?>
©2011-2023 Worthy, Inc. All rights reserved.
Worthy, Inc. operates from 45 W 45th St, 4th Floor New York, NY 10036