5 Stories of Everyday She-Roes That Will Make Your Day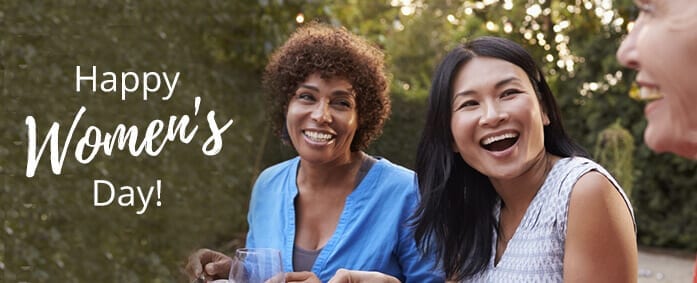 Meryl Streep once said, "I think the best role models for women are people who are fruitfully and confidently themselves, who bring light into the world." We love and embrace this thought, and that's why, in one of the assignments for the 2016 Worthy Women's Professional Studies Scholarship, we asked applicants to tell us about a worthy woman who brings or brought light into their lives.
As a result, we received dozens of heartwarming stories of confident, courageous, exemplary females. No matter their age, ethnicity, or marital status, each one of them is a role model in her own way.
Today, we want to celebrate all the anonymous she-roes out there by sharing the stories of five of these worthy women. Because there is no one unique way to be a role model. Because becoming an inspiration to fellow women doesn't necessarily involve gigantic achievements. Because sometimes, it only takes changing another woman's life. And who changes a life, changes an entire world.
Read below the stories of five everyday she-roes, as told by their number one admirers. And tell us about a worthy woman in your life in the comments below!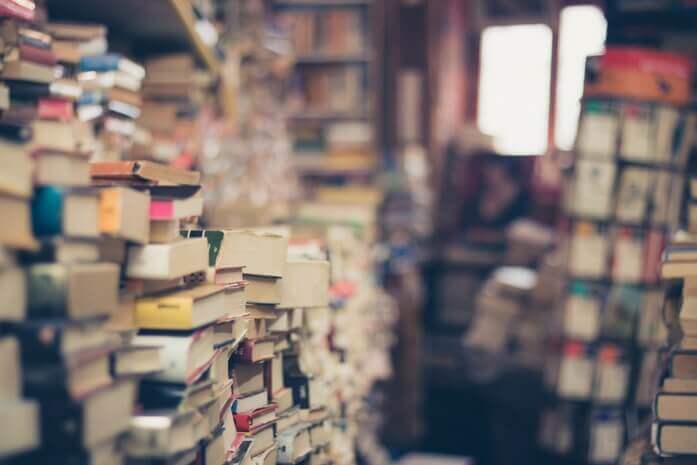 DANIELLE & HADEEL
To many women, their mother-in-law is someone they can count on. To many other, she's someone they learn to love through the years. To Danielle Wofford, her husband's mom is the most inspiring woman she knows. When applying to our scholarship, she chose to share her story: that of Hadeel, an English professor born in the 40's, married to a Syrian man in the 60's, and a war survivor.
With her military husband away, Hadeel had to raise her children by herself during agitated times in Syria. She had to literally put her life at risk by traveling to demilitarized areas in order to smuggle food for her family. But the tough circumstances didn't stop Hadeel from going to school to study English Literature. And her determination to make sure her family would have what to eat, soon enough extended to make sure they had what to read. As Danielle narrates, "My mother-in-law would travel to Lebanon, purchase contemporary literature, tear each page, wrap the pages under her children's clothes, and then smuggle them through Syria's border."
Hadeel's story inspired her daughter-in-law Danielle to make a difference and travel to war-torn Syria to study issues faced by refugees. "Ultimately, she followed her mission to educate future agents of change", says Danielle.
JILL & DEE
As told by her best friend Jill, Dee's is a story of strength and dignity. An applicant to our scholarship, Jill Reedy starts her essay off by stating "I lived forty years before I met the woman that is the standard by which all others should be measured. She is the model by which I live my life."
With a life marked by hardships, Dee exemplifies the resilience of so many women. Growing up in an underprivileged family, in a small town in New York, tragedy struck her several times. After losing a sibling when her apartment burned down, she was sent to an orphanage where she lived until age 18. Once released, she spent some time living as a domestic worker for almost no pay.
Throughout her life Dee became a bookkeeper, a caterer, a fitness instructor, and more importantly, an inspiration to never give up. As her friend Jill describes her, "In spite of all of the hardships, Dee is the happiest, most alive person I have ever known. She never feels sorry for herself for the tough life she's had. She never hesitates to help someone in need. She has the most infectious laugh, more of a "cackle" which immediately makes you laugh right along with her."
MELISSA & ZOE
After teaching 2nd and 3rd grade for six years, Melissa Day decided to enroll in Computer Science to learn educational software development. In her first day of class, she looked at the predominantly male crowd surrounding her and wondered if she would ever be as good at coding as them.
When the frustration of her first assignments crashing struck her, she found inspiration in one of her students, Zoe, a third grader in her math enrichment program. To the awe of the boys in the class, Zoe had once told her teacher: "Ms. Day, at home I practice computer coding skills online. I've built websites, and now I'm learning how to make a video game!".
Zoe became a source of inspiration and motivation for her teacher, who hopes her student pursues software engineering when she grows up. In an empowering example of the potential of women in tech, Melissa states "I sought to particularly encourage female students by demonstrating to them that math and technology are not only exciting but are also fields in which girls excel."
Read Melissa and Zoe's full story here.
EVELYN & HER MOM
Almost every girl has, at some point, yelled "Don't tell me what to do!" at her mother. But that's not the case for Evelyn, whose mom only ever gave her three witty pieces of advice throughout her life (you can read them here). Besides that, Evelyn's mom never told her what to do, which oftentimes annoyed her.
As an adult, Evelyn not only understands but recognizes the worth in her mother's parenting style. "Today I understand why and I thank her, truly. She wanted me to take all the wrong as well as all right turns in my life by myself. Be proud of decisions that I would make and stand by those I messed up", says Evelyn.
Evelyn's mom encouraged her daughter to be independent and pursue a high education, something she achieved and continues to do today. In her essay, the English and German teacher and current Gemology student expresses, "Ever the Japanese mother she was and still is, she wanted me to be independent and well educated, two things she valued most and didn't always get herself. I learned from my mother that education is a great privilege and it makes me feel worthy to learn, study, experience as much as possible."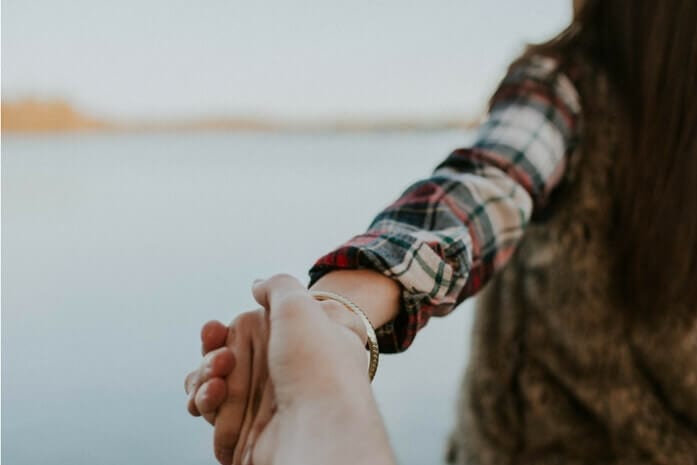 SAMANTHA & HEATHER
Samantha Murphy and her best friend Heather lived together for four years. It was a challenging time for Samantha, due to health and financial issues. But Heather stood by her and, in a display of selflessness, she decided to take care of her friend's bills and medical appointments, until the waters were calm. Heather's empathy and sensitivity make her a worthy woman to her friend, who says that "she became a wonderful and needed support without making me feel like a failure".
Samantha tells everyone about her wonderful and compassionate friend. But what she doesn't say until it comes up in conversation, is that Heather has been in a wheelchair for over twenty years due to a C-5 spinal cord injury. She concludes her essay saying, "My friend is a worthy woman because she moves through life putting other people first and nurturing relationships all the while not feeling remotely sorry for herself and maintaining a peacefulness that is calming to everyone she encounters."
Read her essay here.
About the Worthy Women's Professional Studies Scholarship
According to UN Women[1], the more women enter the workforce, the more economies grow. We believe that when women are empowered to pursue their passions, the world becomes a better place. With the goal of supporting women going back to school, in 2016 we launched the Worthy Women's Professional Scholarship. After receiving, evaluating more than 200 applications, in February, we announced the recipients of the 2016 scholarship.
//= get_template_directory_uri() ?> //= get_template_directory_uri() ?> //= get_template_directory_uri() ?> //= get_template_directory_uri() ?> //= get_template_directory_uri() ?> //= get_template_directory_uri() ?>
©2011-2023 Worthy, Inc. All rights reserved.
Worthy, Inc. operates from 25 West 45th St., 2nd Floor, New York, NY 10036