8 Worthy Women Who Inspired Us This Year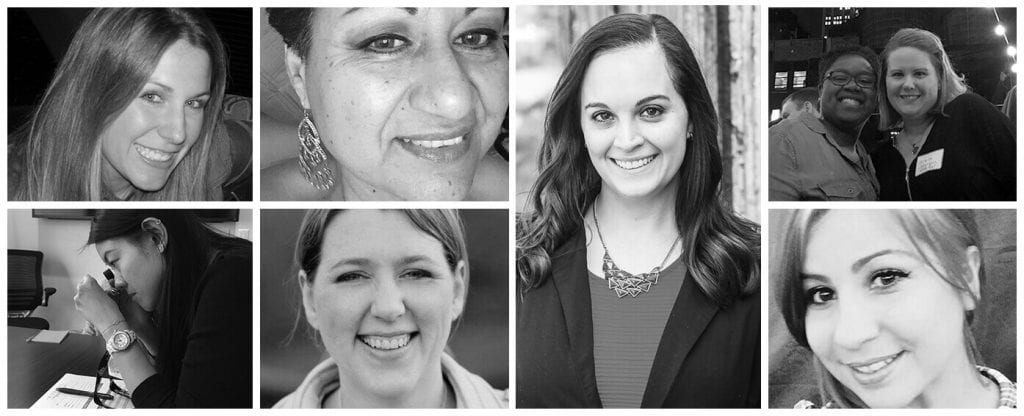 I've been writing for Worthy for almost a year now. And in that time I've met so many amazing women – the women in the corporate office that I work with, other divorced women like me, and other writers for the site. I truly consider myself blessed to be a part of the Worthy community which is why – when asked to come up with an idea for the month of giving thanks – I decided to celebrate some of the Worthy Women in our community.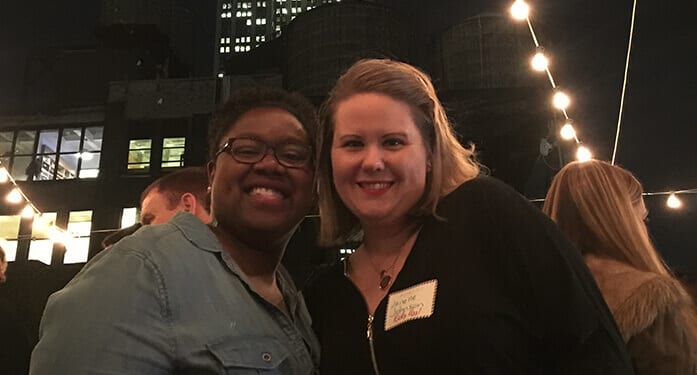 Janelle
The Kickass Single Mom theme inspired a lot of conversation about what it means to be a single mom and how kickass we really are – whether it's at work, dating, or managing a household. Janelle Johnson won a trip to New York City with a friend to celebrate the launch of the book The Kickass Single Mom. Janelle is teaching herself how to code – an industry in which women only hold 24% of the jobs – and launching her own business. Talk about a single mom inspiration!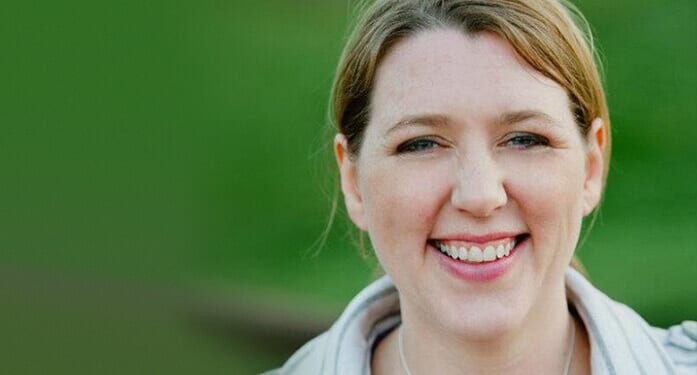 Linsey
Linsey Knerl won the Make it Rain contest after digging herself out of a post-divorce hole seventy thousand dollars deep. Often it's not our own decisions that land divorced women in financial hot water, but those of our ex's. And divorce isn't cheap. But rather than feeling overwhelmed by her debt Linsey made a plan and tackled it. She's the perfect example of the resilience every women in the Worthy community exemplifies. In one way or another we've all been knocked down – but we're also all either learning how to get back up or already on our feet again.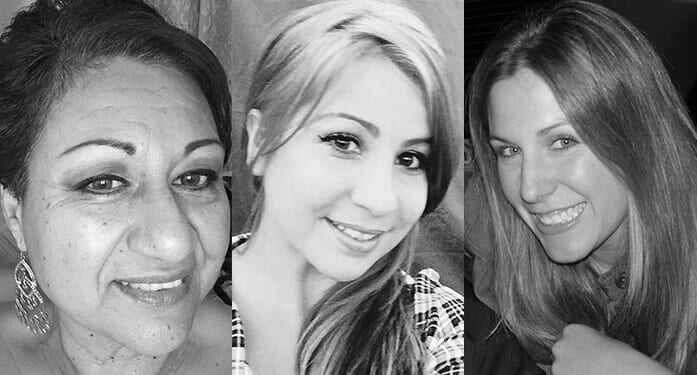 Minerva, Emily and Rayceana
The three recipients of the Worthy Women's Professional Studies Scholarship, Minerva Tovar, Emily Gagnon and Rayceana Rocha, wrote amazing essays about their life journeys through an abusive marriage, the army, and prison, to going back to school and building better lives for themselves and their children. If you've gone through a divorce you've learned a lot about judging, and these women's stories remind us all that you never know what another woman has been through or what's behind those beautiful smiles.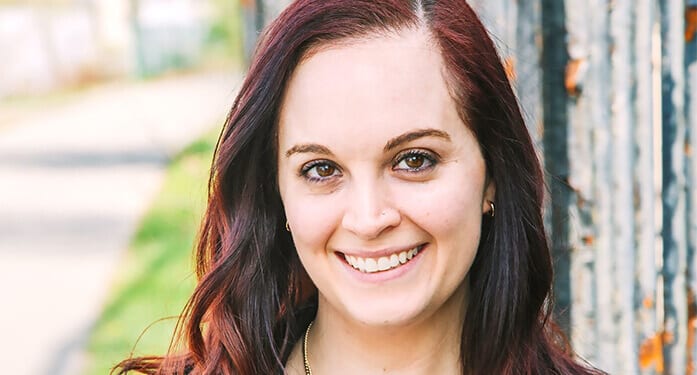 Ingrid
While there's no doubt that our contest winners are an impressive bunch, diverse in their life experiences but all strong in their own way, some of Worthy's clients are worth mentioning. Ingrid Renberg used Worthy to sell her engagement ring when she realized it was time to let go of the symbol of her six-year marriage. She didn't just use it as an opportunity to make money, however, she also took the time to write a letter describing all the places the ring had been and everything it had done with her – from climbing Machu Picchu to scuba diving in Honduras. She turned the act of selling a ring – a simple act when using Worthy's site – into a moment of closure and healing.
Maura
It took Maura Enright five years to find a place to sell her ring. Unhappy with the values she was being offered, or the process of selling it elsewhere, she finally found Worthy. It wasn't so much about turning her ring into money for Maura, she wanted to buy a ring for herself. Inspired by Kesha's song "Woman," particularly the lyric, "everything I got it/I bought it/boys can't buy my love," she decided that she wanted her own ring. And what better way to finance that than to sell her old wedding ring? As she put it, "I found it very freeing that I now have sold the ring." Worthy helps women take steps to empower themselves, whether it's through scholarships, contests, or helping them safely and fairly sell the remnant of a dead relationship.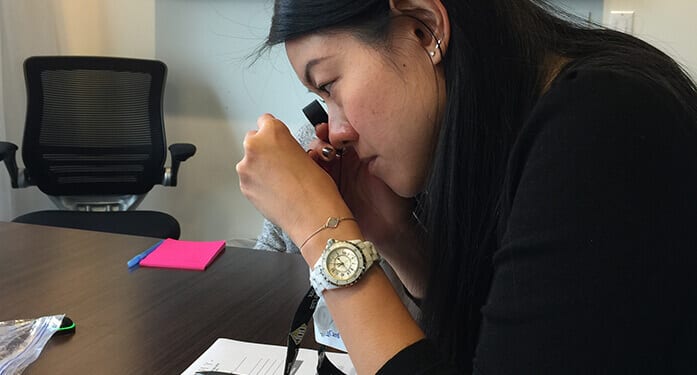 Yingjia
And what about Worthy's team members? Like gemologist Yingjia Puk, who found a way to turn her love of crystals and minerals into a career. Originally from Singapore, she began her career in the fashion industry in 2006 after graduating from New York University, working extensively with jewelry as an editor. That journey led her to a gem-buying and production position with a prominent celebrity jeweler, where Yingjia sourced for rare and unusual gemstones for unique one-of-a-kind pieces. Her combined experiences led her to understand the intricacies of fine workmanship, and the importance of providing fair value to consumers in both retail and resale environments. She is a GIA certified graduate gemologist and a new addition to the Worthy team.

The Worthy community is a diverse group of women bound together through one common experience – divorce. The lessons we've all learned could fill countless volumes on library shelves. Instead, we generously share them with each other, supporting and encouraging other women along their path through divorce and recovery. It's a community that I think should be celebrated, and I'm proud to belong to it.
//= get_template_directory_uri() ?> //= get_template_directory_uri() ?> //= get_template_directory_uri() ?> //= get_template_directory_uri() ?> //= get_template_directory_uri() ?> //= get_template_directory_uri() ?>
©2011-2023 Worthy, Inc. All rights reserved.
Worthy, Inc. operates from 25 West 45th St., 2nd Floor, New York, NY 10036