The Five Women I'd Invite to My Holiday Table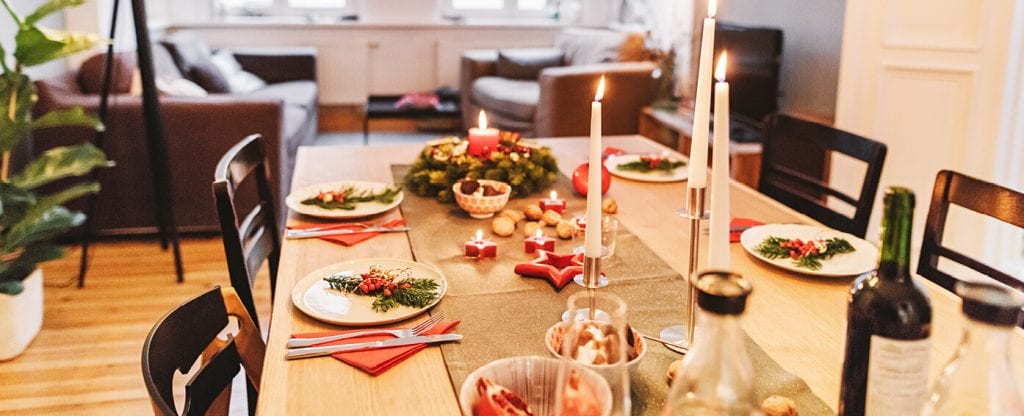 A magazine recently posed this question: "If you could invite any five people to your holiday table, who would you invite?" My answer? I would surround myself with women writers who have empowering messages for my life. Of course, there are male writers with great messages too, but like picking an OB/GYN, I would choose a woman. Only a woman could understand the many ways in which my heart bleeds.
Guest #1: Elizabeth Berg
Book: The Story of Arthur Truluv (November 2017)
About the book: This is the story of an odd group of people who come together to become a pseudo-family. Arthur Moses, an 85-year-old man, is bereft over the death of his wife, and he visits her grave daily. In the cemetery, he meets Maddy, a teenager who is an outcast at school while also experiencing problems at home. Added to this mix is Arthur's elderly neighbor, Lucille, who never married and is childless. The combination of these three unlikely friends shows us what Truluv is all about.
Life Lesson: Love is love. As single women, we may hunger for romantic love, but this novel shows us that there are all sorts of love that can fill our hearts to overflowing.
Guest #2: Karen Joy Fowler
Book: We Are All Completely Beside Ourselves (February 2014)
About the book: This is the story of the Cooke family, a mom, a dad, a brother, and two sisters. The dad is a social scientist. He and the mom decide to raise their daughters as part of a science experiment on language development. (This experiment really took place in the 1930s.) Several years down the road, everything goes wrong in an explosive way. The book is full of beautiful quotes such as this one in which the daughter, Rosemary, says of her favorite childhood stuffed toy, "[It was] threadbare, ravaged by love – as who amongst us is not." Because of the experiment, the entire Cooke family is ravaged by love by the book's end, in spite of the fact that they love each other dearly. When Rosemary asks her mom why she participated in the experiment, the mom explains: "I wanted you to have an extraordinary life."
Life Lesson: We may make mistakes with our kids, sometimes even enormous ones, but if the decisions behind those mistakes were made with good intentions, we have to forgive ourselves.
Guest #3: Cece Bell
Book: El Deafo (September 2014)
About the book: El Deafo is an autobiographical graphic novel. Author Cece Bell has been "severely to profoundly" deaf since the age of four. Her parents chose to raise her in the hearing world and the novel tells the story of how she ultimately becomes comfortable in it. While the book is intended for children, its many messages apply to readers of all ages. Bell touches topics such as the difficulty and isolation of feeling different from others; how to handle those who are intentionally unkind; and how to recover from public moments of despair.
Life Lesson: As a divorced woman, I have experienced all these things. In the same manner that I have compassion for young Cece over these issues, so must I have compassion for myself.
Guest #4: Ann Patchett
Book: Commonwealth (May 2017)
About the book: This book tells the story of two families, Bert and Tessa and their four children, and "Fix" and Beverly and their two children. When Bert and Beverly fall in love, it sets two divorces in motion and the lives of the six children begin to blend. While this may hit too close to home for some, it's worth the read. A favorite moment is when Tessa puts her four kids on a plane to visit Bert and Beverly for the summer but intentionally sends them without luggage. The author follows these blended families over the course of fifty years, and with so many stories to tell, she includes just nine chapters. Why not 99?
Life Lesson: We all have many stories to tell about our lives but it's ok to edit out the ones we do not wish to talk about. The meatiest question in the book is why Beverly falls for Bert, who seems like such a jerk, but the author does not explain it. Clearly, that's nobody's business!
Guest #5: Jeanne Ray (Jeanne is the mother of guest #4!)
Book: Julie and Romeo (May 2000 – an old book but an all-time favorite of mine.)
About the book: In this Shakespearean takeoff, the warring families are the Cacciamanis and the Rosemans, who for three generations have been rival florists in Massachusetts. The story opens as Romeo Cacciamani bumps into Julie Roseman at a conference. He is sixty and a widower. She is the same age and divorced. When they are attracted to each other and start to date, they get disapproval from the older and younger generations – and from her ex-husband! The book is laugh-out-loud funny and heartwarming enough to provoke tears.
Life Lesson: This book offers hope for love a second-time-around. True love. The kind that is written in the stars.
Wow! What a great group of women! I'm feeling a bit disappointed that they won't actually be guests at my table. But, I take comfort in knowing that if any other part of my holiday season is disappointing, I am capable of finding joy immediately…within the pages of a book!
//= get_template_directory_uri() ?> //= get_template_directory_uri() ?> //= get_template_directory_uri() ?> //= get_template_directory_uri() ?> //= get_template_directory_uri() ?> //= get_template_directory_uri() ?>
©2011-2023 Worthy, Inc. All rights reserved.
Worthy, Inc. operates from 25 West 45th St., 2nd Floor, New York, NY 10036