Best You Ever Divorce Retreat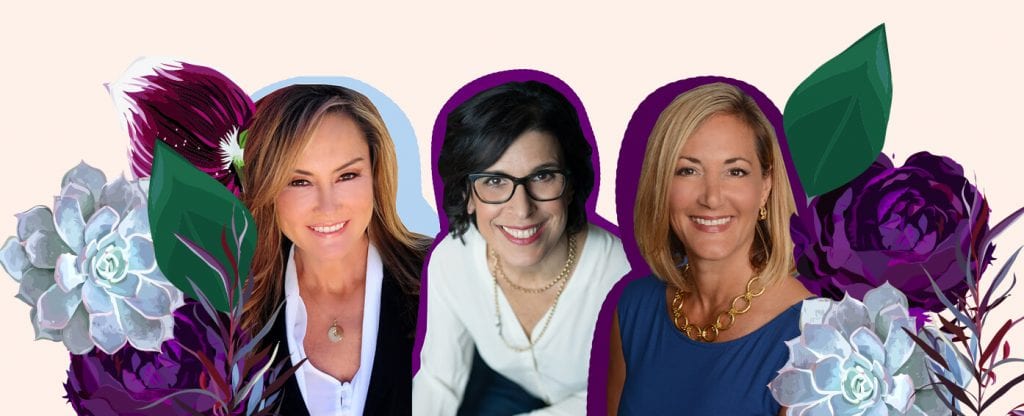 May 18th
Changing the conversation around divorce is at the forefront of what I see and believe women today are driving to achieve. To be positive, like I say in my new book, Better Apart; The Radically Positive Way to Separate, is the approach that a new group of women professionals is advocating and building a better way to thrive before, during and after your divorce.
With mindfulness carefully curated into their divorce mediation practice, Susan Guthrie, Esq. and Rebecca Zung, Esq. have created a unique and thoughtful practice, and are leading a movement, building positive energy with their innovative podcast, "Breaking Free: A Modern Divorce Podcast", which just recently hit 500,000 downloads!
Together, Susan, Rebecca and I are accentuating the positive and smashing the stigma around divorce and creating a positive, healthy, thriving and supportive approach to help women during the divorce journey – this is the inspiration for the Best You Ever (BYE) Divorce Retreat event.
We are committed to changing the global conversation around divorce making that impact across the globe.
At the Best You Ever Retreat, you will learn the secrets we'll share that will help you get out of your head, and back into your life, feeling better and more inspired than you may ever have felt. With some small shifts in perspective, your divorce can truly become a transformative positive opportunity for you and your family.
Background
After growing up with divorce, and then spending the next 20 plus years in private practice and clerking for a divorce court judge in New York City resolving hundreds of trial-ready divorces, I knew enough was enough. Using mindfulness and yoga, integrated with It is specifically designed to help anyone going through a divorce, no matter how messy, to press reset and turn it into something positive. It was exciting enough to receive a glowing endorsement from Gwyneth Paltrow but then when People Magazine called Better Apart, "the conscious uncoupling how-to" I knew I was onto something.
After my initial podcast appearance, we continued to communicate and collaborate ways to make that impact and innovate the way divorce looks, and that's how the BEST YOU EVER Divorce Retreat idea was created. We've carefully and deliberately designed a day specifically for you, with everything you will need to be the best version of you that you've ever known. We have curated and chosen an ALL-STAR lineup of the absolute top experts in the country who will present on topics that will give the blueprint to be that quick start reboot you need right now, no matter where you are in your divorce process. This day is designed to promote your wellness and nourish you from the inside out, regardless of where you may be in your personal journey in the divorce process.
At the retreat, you're bound to have lots of fun! But more than that, you'll experience how one small change can be all that you need to press reset. With some simple, meaningful tweaks in perspective and small changes in habit, you can actually begin to feel better. We are going to give you an experience that can truly be the launchpad to your beautiful future.
We often tend to view ourselves through the lens of our externalities: our jobs; our jewelry; our clothing; where we live; what we drive; who we hang out with. While those things may matter, the most important piece of who we are is truly comprised of the stories in our minds. And, when we are going through divorce it is very easy to get caught in the loop of an unending negative narrative. But once you realize that you have the ability to change your internal story, the magic begins. What's especially spectacular is that while the total transformation of consciousness takes patience and cultivation, it only takes a moment to grasp hold of your internal power.
Through our carefully curated (expert-driven) practices you can begin getting out of your head and into your life. Come join the team at the Best You Ever West Coast Day Long Immersive. Before the experience begins, we will have an OPTIONAL BONUS 30 MINUTE yoga class just prior to the start of the event for stress relief and nerve hearing with Jayne Portnoy. This practice will allow you to self soothe and calm your mind, body, and heart to all that awaits.
BYE Divorce Schedule
The day officially starts with a brief meditation and then we welcome Arielle Lorre, social media influencer will be speaking on wellness and nutrition. She shares her experience of rising through dealing with a loved one's addiction.

Celebrity trainer Jenn Giamo (you've seen her on Live with Kelly & Ryan) will present Fresh Start Fitness a wellness program, she co-created with Worthy.

Campowerment creator and Emmy award-winning producer of the Today Show, Tammi Leader Fuller will speak on resilience and reigniting your fire.

Nationally renowned financial expert from CNN, The Street Market Watch and CNBC, Lili Vasileff will discuss protecting your finances through and beyond divorce.

Cutting edge tech guru and attorney, Erin Levine will introduce us to the world of legal tech and how to move through the divorce process in a financial accessible way.

My new book, Better Apart, The Radically Positive Way to Separate, is going to be the springboard for our conversation about how your deep engagement with the five essential elements will allow you to truly become better apart, life through and beyond your divorce.

Finally, in a live podcast taping, Rebecca and Susan will interview Laura Wasser, celebrity divorce attorney and creator of It's Over Easy in a segment where you can ask three of the top family law attorneys in the country anything!

And, as an extra super-fun bonus we are going to share the results of the Worthy DATING SURVEY! Judy Herbst will be sharing the need to know secrets and surprises about the ins and outs of jumping back to dating.
Our thoughts create our reality. The first step in re-calibrating our thinking begins in the instant that we notice. Notice what we see. What we hear. How we respond. By exploring the concept of mindfulness the world will be at your ready. By slowing down and noticing your thoughts, your deep inner workings, your internal narrative you can begin to reframe, recalibrate and meaningfully press re-set. No wonder we start and end the day we start with a meditation expert, who will engage you to slow down your minds and bodies to take in all the wisdom the experience has to offer. Then, again at days end as you set out back to your life beyond the experience you will be guided through a thoughtful mediation to reboot as you move out back into the world for a blessed evening ahead.
//= get_template_directory_uri() ?> //= get_template_directory_uri() ?> //= get_template_directory_uri() ?> //= get_template_directory_uri() ?> //= get_template_directory_uri() ?> //= get_template_directory_uri() ?>
©2011-2023 Worthy, Inc. All rights reserved.
Worthy, Inc. operates from 45 W 45th St, 4th Floor New York, NY 10036