Stories That Inspired Us In 2019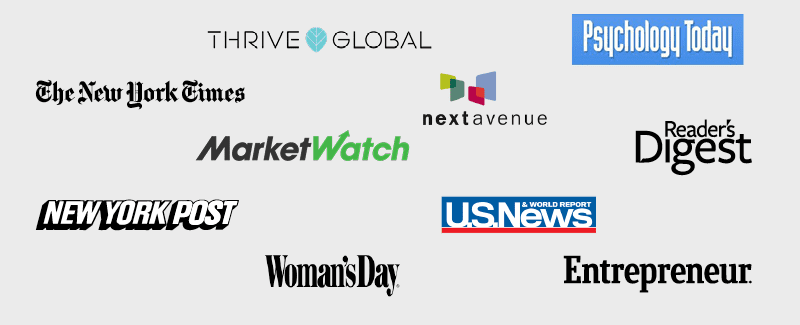 As 2019 comes to a close, we thought we'd take a look at some of our favorite press stories from the year. Come and see what some of the top publications in the country have to say about Worthy and how we're changing lives and the fine jewelry industry.
Marie Kondo-ing Our Lives
Although The Life-Changing Magic of Tidying Up came out in 2014, it's safe to say that 2019 was the year of the KonMari method. Shelters and Salvation Army branches all over the country saw a massive increase in donations as people rid their homes of those things that just didn't bring them joy. And the trend extended beyond household items and into other fields, including jewelry boxes. In a New York Times article, Ronda Kaysen asked "what about all the extra stuff?", and found that for those items that are clearly not destined for the donations bin, like gems, jewelry, and watches, online auction platforms, like Worthy, are a good answer. Online consignment shops are another option to turn to, as Maryalene LaPonsie wrote for U.S. News, for those looking to sell high-end jewelry and watches. For spring cleaning tips, smart shopping expert Trae Bodge advised that you take on your home one area at a time and when you get to your jewelry box, think about those things you've been holding on to but not using, like inherited jewelry. And for those looking for a financial boost, Trae recommends considering selling jewelry to make easy money and make your year more financially fit.

Decluttering After Divorce
Marie Kondo made her way into the hearts of divorcees, women looking to declutter their minds and their homes after divorce. Carolyn Fox was one of the many women to do this and in an interview with Andrea Barbalich for Reader's Digest, she explained that "Neatness allows [her] to feel control". She also shared that after a breakup that ended in financial disaster, selling her jewelry with Worthy was a way to raise cash quickly.

A Smarter Divorce
The age of technology has changed everything, and that includes divorce. More and more smart solutions for divorce are cropping up, from DIY divorce to co-parenting apps like Fayr. For those wealthy divorcees that can afford it, says the New York Post, there is also the option to outsource divorce stresses to "concierge" services which can make complicated processes easier or just take care of things for you completely. Women's Day also noted the growing trend in apps and services designed to take the stress out of divorce, even some of the nitty-gritty details like gathering and sharing financial documents. Support payments can even be automated, according to Next Avenue, making divorced life all the easier. And for women looking to sell their bridal jewelry after divorce, CNY Central shared Maureen's story of selling her engagement ring with Worthy.
Your Jewelry is a Financial Asset
When we talk to women in our community, in interviews or through surveys, so many of them admit that they had not thought of their engagement rings and other jewelry as a financial asset. Barbara Hannah Grufferman of the AARP shared that she was definitely one of these women until she came to the "empowering conclusion" that no longer worn jewelry can easily finance so many things you need in life: college tuition, paying off debt, or even remodeling your bathroom.
Turning Jewelry Into Something With Purpose
In September, we were touched to hear from Reserve Officer Shreve Gould, a veteran of Afghanistan who has made veteran welfare his top priority and shared his story with Thrive Global. Officer Gould returned to a job in civilian life after a tour and recognized that managers in the corporate world were unequipped to deal with veterans sufferings from PTSD. By chance, he met Dr. Melinda Paige, a professional counselor and trauma researcher, who founded the Trauma Competency Institute as a place where anyone suffering from PTSD can get the right treatment for their medical condition. Soon after that chance meeting, Officer Gould sold a Rolex watch and engagement ring through Worthy and donated the proceeds from the sale to Dr. Paige's work with the Trauma Competency Institute.
Dating After Divorce
Recognizing that dating after divorce is one of the biggest topics of interest for our online community, in February 2019 we launched our survey "Jumping In: Dating After Divorce in 2019". The results, which were released in July, were an enlightening glimpse into the lives of divorced women throughout the country. For one thing, as Psychology Today pointed out, many divorced parents are concerned about when to introduce their children to people they are romantically involved with (dating or otherwise). For another, many people have come to the realization that the dating world is now almost completely online. And dating is on the minds of divorcing women, even before the papers are signed. But above all are the findings of what sort of relationship women are looking for after divorce.
Disrupting an Industry
What has Worthy had to say for itself this year? Well, for one thing, we are busy continuing to disrupt the fine jewelry business wherever possible. As the company's founder and CEO, Benny De Kalo, shares with Entrepreneur "There is approximately $1 trillion worth of diamonds sitting in drawers across the country" so the time is ripe for someone to come shake things up. De Kalo explains that he "understood that the diamond industry has no liquidity and no transparency, so [he] saw a huge market ready for disruption." With that in mind, De Kalo created Worthy with the focus on making the selling process easy and accessible to everyone, as Credit Donkey points out. The results have been quite successful! And an interesting advantage became clear earlier this year when the price of gold rose by 20%. For the run of the mill jewelry retailer, this rise would result in higher prices and therefore lower sales margins. For Worthy, we've seen more and more customers looking to sell their gold jewelry as a way to take advantage of the soaring price.

That's a wrap for 2019! We can't wait to see what the roaring '20s have to bring us.

//= get_template_directory_uri() ?> //= get_template_directory_uri() ?> //= get_template_directory_uri() ?> //= get_template_directory_uri() ?> //= get_template_directory_uri() ?> //= get_template_directory_uri() ?>
©2011-2023 Worthy, Inc. All rights reserved.
Worthy, Inc. operates from 45 W 45th St, 4th Floor New York, NY 10036