Six Jewelry Misses That You Won't Miss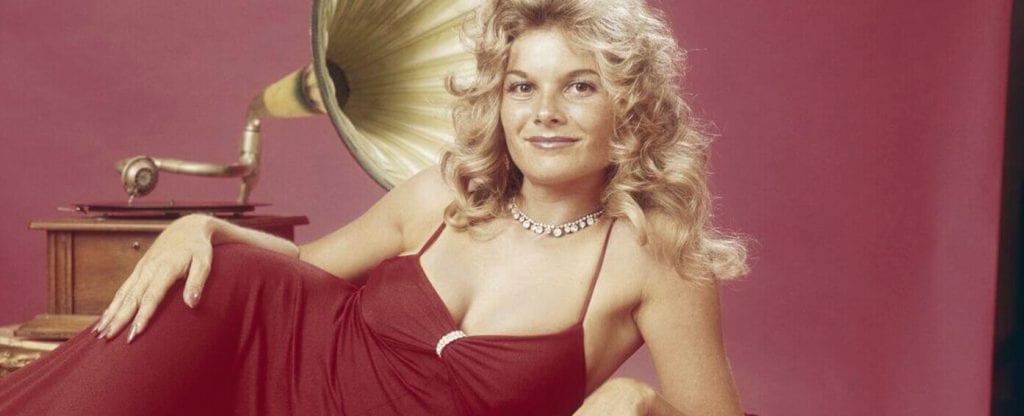 Every now and then we get drawn in by what the press or marketing campaigns tout as the next hot trend or wardrobe staple. Many of these are fashion faux pas. Remember jodhpurs? Let's all just agree now that they should only be worn as costumes for horseback riding, say in Downton Abbey's final episode. And let's also stipulate that multi-tiered ruffled white shirts should only be worn by swashbucklers with swords in period films.
In jewelry too, some "must haves" quickly become musty. You may have a few of these regrets residing somewhere in the dark recesses of your jewelry box. So, it's time to take stock of what you never wear.
Don't just ignore those "what was I thinking" pieces (and, worse yet, the pieces you had to wear because they were gifts from your ex-husband or ex-mother-in-law and you were required to wear them on special occasions.) Get over it—you are not alone. Now you can do something about it!
You can take these pieces and sell them or trade them for something that is more you. You'll quickly forget the earrings that were so heavy when you wore them you felt your lobes hang down to the sides of your chin. Okay, Okay, I exaggerate but sometimes you just need to divorce the jewelry pieces that you love but are no longer in love with. It's not you, it's them! Here are six pieces I have chosen for the "get rid of immediately" pile.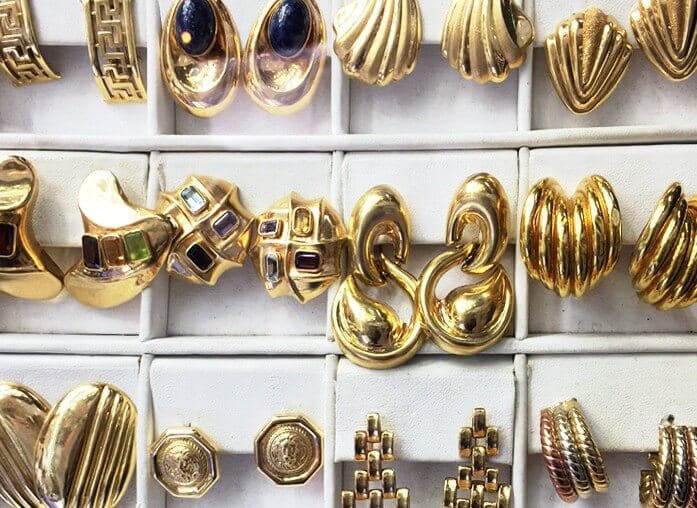 Close-Call Clip Ons
Ever wonder why you bought those bold yellow gold earrings in that sculptural, geometric or naturalistic style? You know, the ones that you were supposed to wear to accessorize a shoulder padded business suit, a la "Working Girl"? We wore them as we climbed up the corporate ladder and our lobes drooped lower and lower. If you were in as much agony as I was, you took them off ever time you answered the phone, finished a meeting, or when the clock struck 5PM. I give credit to any woman who actually kept them on her ears more than on her desk. Whoever decided that these were the right accessory for a career woman, was, well, probably a male jewelry designer who didn't have to experience the pinching pain that would take place about 15 minutes after you left the house. Sell them! Find a pair of nice gemstone or diamond double drops or lighter weight pendant earrings instead. You'll love them forever: they have been on trend and a wardrobe staple since the Georgian era.
Solid Gold
Unless you are planning to bring back the 1980s, revisit your Studio 54 days, or channel either Wonder Woman or Cleopatra (and not in a good way), the Omega necklaces and slinky wide snake chokers need to be exorcized from your jewelry wardrobe. For those of you who chose thinner styles to accent your lamé wrap dresses for evening and thought you were so clever because you also wore them for day with your deep V matte jersey jumpsuits over a white shirt, these have been banned from all necks for the next millennium and beyond. The fact that they are still layered in windows on 47th street where guys are handing fliers outside and shouting "We buy gold. You selling?" is a good indication that, yes you should sell and sell quickly. For petite woman the larger ones always seemed like breastplates and for the taller, statuesque women they always seemed like they needed a graduated layer to look like anything more than a blip on the jewelry radar.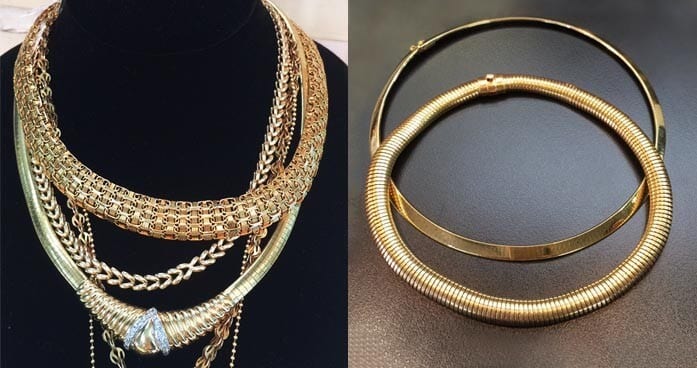 Bad Boy Bling
Ever since the HBO series Sex and The City first appeared on our TV screens in 1998, women everywhere wanted to imitate Sara Jessica Parker's Carrie Bradshaw style created by costume designer Patricia Field. However, what they were really recreating was Field's homage to rap and hip-hop stars that liked their jewelry big, bold, gold, and bling-y. Let's face it: the real inspiration for these looks was Mr. T on The A Team. He had the layered styling down before Carrie wore a gold nameplate necklace while falling for Mr. Big. Now that we aspire to Old Hollywood glamor, let's give Mr T a rest. While some guys—say, Brad Pitt and Ryan Gosling—can clasp their pinky-ringed hands to mine anytime, you should trade in the oversized statement bling for some screen siren style icy rocks.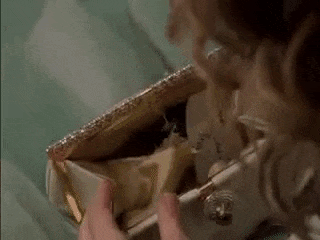 Not All of the Family Jewels
I am all for antique and retro brooches. Anyone who knows me has seen me wear them in a variety of ways—give me a Georgian, Victorian, Art Nouveau or Art Deco brooch or a fun pair of rock crystal pair shoe clips and I will know just what to do with it. But then there are some retro pieces that should stay in your grandmother's jewelry box. These are the styles that you played with and dressed up in when you were young and even pinned them to your dolls. Especially if you took out the stones because you thought it would be fun to trade them instead of marbles. These are the brooches you wouldn't even try and re-design, convert or re-purpose and should go in the sell or trade-immediately pile. If any of them are signed pieces, they should definitely be traded because they will garner more cash to buy a piece of antique jewelry that is more you, and less your grandmother.
READ ALSO: What to Do With Inherited Jewelry?
To Enhance or Overpower
We all love interchangeable jewelry. And color in gems has once again become de rigueur. But there is nothing enhancing about oversized enhancers. These over-the-top–can't- even-figure-the-carat-weight semi-precious stone slides scream "look at me"—and that is exactly what people will do, notice the jewel and not you. When you did wear them, these in-your-face clip-on pendants overpowered you, your outfit, and your omega choker or multi-strand long chain. And, what did you expect, jewelry maven? After you purchased your expensive Judith Ripka version, were you really shocked to see multiple knock-offs selling on home shopping networks? Banish the enhancer! It's time to do color with a subtle elegance and purchase a one-of-a-kind antique or designer piece that converts from pendant to brooch to hair ornament.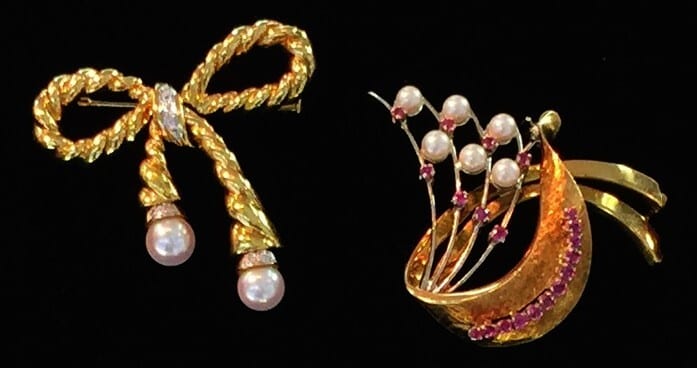 So Long, Marquise
A diamond may be forever but, let's face it, not every shape of a diamond is. Like shoes, clothing, and hairstyles, diamond shapes go in and out of style. If you don't believe me, check out the bling on your 70-something-year-old mother's finger, who may be flashing of all things a marquise diamond, which her granddaughter, your daughter, wouldn't be caught wearing. That is if she even knows what a marquise diamond is, right along with flip phones and VCRs. The same goes for those pear-cut diamonds, too. So what does that mean for you? It's Economics 101, ladies. If demand drops, so will the price. But not entirely. That out of date diamond still holds value, and a dollar today is more valuable than a dollar tomorrow because of what you can do with the money now. Who knows? You may even get lucky and your diamond will get cast as a prop in a 70s retro flick.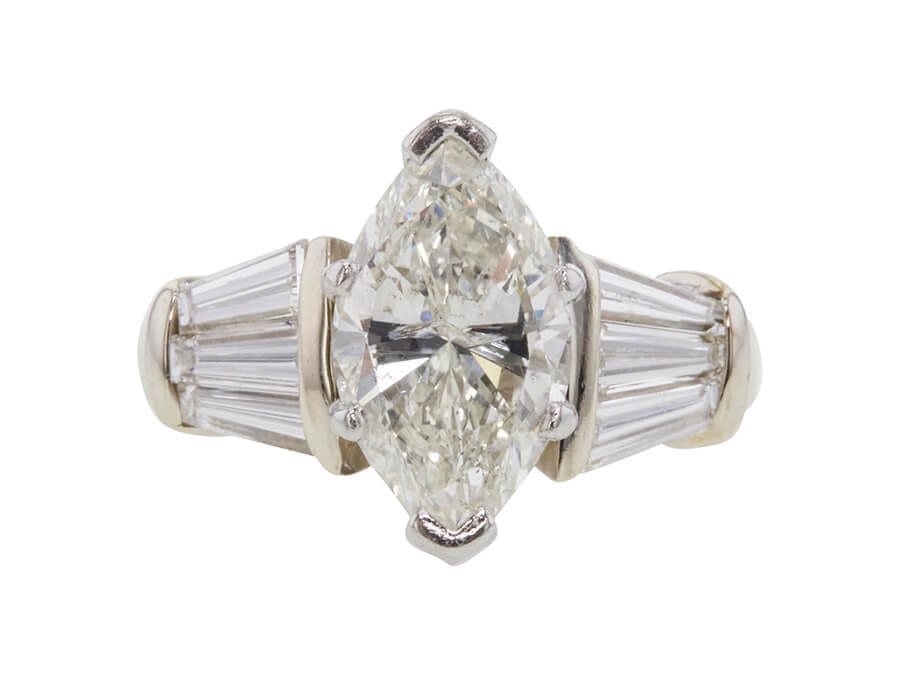 Now doesn't that feel better? Let it all go and go shopping!
//= get_template_directory_uri() ?> //= get_template_directory_uri() ?> //= get_template_directory_uri() ?> //= get_template_directory_uri() ?> //= get_template_directory_uri() ?> //= get_template_directory_uri() ?>
©2011-2023 Worthy, Inc. All rights reserved.
Worthy, Inc. operates from 25 West 45th St., 2nd Floor, New York, NY 10036