Top 10 Featured Auctions In February 2020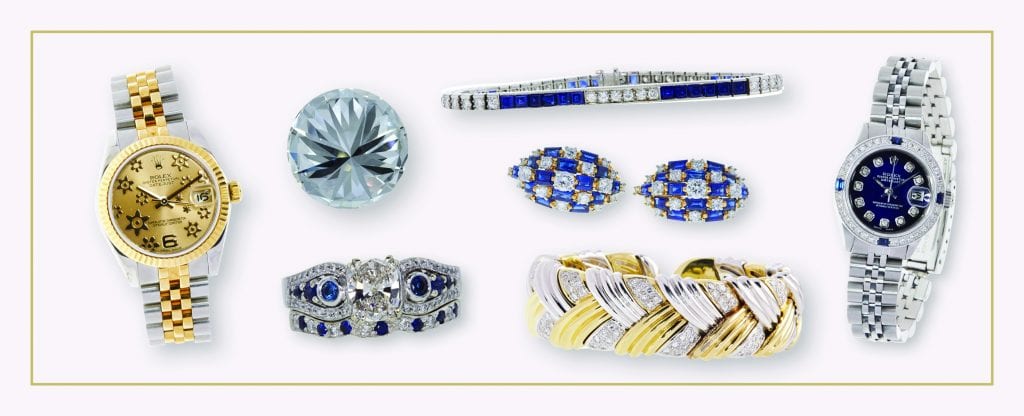 This February brought lively pops of color all throughout Worthy auctions. From contrasting metals that accentuate each other to complementary gemstones that give you a stylized look, this month's auctions were filled with unique items that would make anyone stand out. Here are our top 10 auction items from this month:

Mixed Gemstones: Pop of Color

Diamonds are spectacular on their own, as are the vast variety of colored gemstones, but when the two are paired together the results are even more eye-catching. People love how the sophisticated diamond is complemented with a festive and lively colored stone or even a halo diamond setting to make a gemstone's color pop. It is for this reason that the combinations of diamonds gemstones are part of Worthy's top auctions this February.
The diamond is classic elegance, but colored stones allow for a range of unique, stylized expressions. This February, deep royal blue sapphire gemstones were a popular match with diamond rings. For the ancient and medieval worlds, Sapphire was known as "heavenly blue" signifying the height of celestial hope and faith. Sapphire gemstones were believed to bring protection and spiritual insight as a symbol of power and strength, but also of kindness and wise judgment.
For ages, jewelry lovers had to decide between the beautiful metals of gold and silver or worry of breaking the unspoken rule of fashion. Times have changed and the outdated myth of not mixing metals has turned into a popular new trend.
The two-toned jewelry is perfect for those who can't choose between wearing gold or silver, why not both? Mixing the two tones can create unique styles, patterns and adds a beautiful contrast of color. It is a way to make your piece uniquely you. From warm colors to cool colors, the two-tones complement almost everything. This February Worthy saw mixed metals in classic engagement rings, dainty tennis bracelets and most popular, in luxury watches.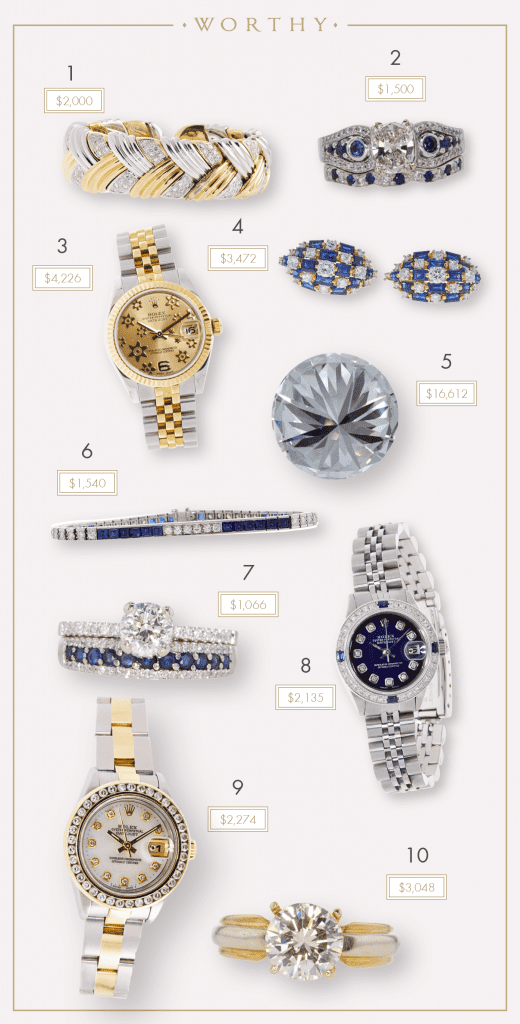 Top 10 Auctions of February 2020
//= get_template_directory_uri() ?> //= get_template_directory_uri() ?> //= get_template_directory_uri() ?> //= get_template_directory_uri() ?> //= get_template_directory_uri() ?> //= get_template_directory_uri() ?>
©2011-2023 Worthy, Inc. All rights reserved.
Worthy, Inc. operates from 25 West 45th St., 2nd Floor, New York, NY 10036