Year in Review: Top 10 Worthy Auctions of 2016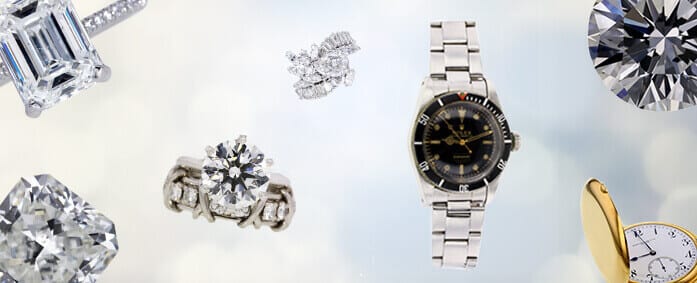 If there's something 2016 didn't lack, it was mind-blowing auctions. This year, we've seen the most outstanding pieces go through our auction platform. Incredibly high-quality diamonds, unique vintage watches, beautiful antique jewelry, and so much more. Each auction has a compelling story behind, and here are our top 10 favorites.
1) 10.01 CT Fancy Yellow Diamond Ring
In April, a client sent us a beautiful diamond ring he had inherited from his mom. He described it as a 3 stone platinum, 5.0 CT, old mine shaped, fancy colored VS2 diamond ring. But as soon as we received the item at our offices, we knew that it was a real rare gem. Our belief was proven correct by GIA, that graded the diamond as a 10.01 CT, radiant cut, fancy color, SI2 diamond! The stone was twice the quoted carat weight, and thus far more valuable than he was told. Ultimately, the piece was sold for $78,185.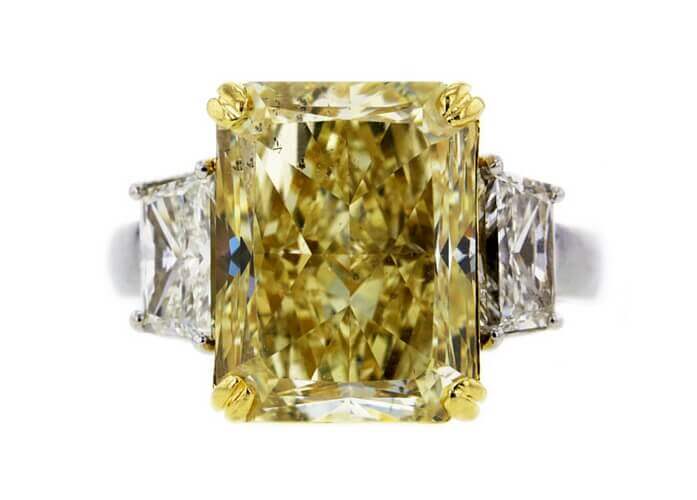 2) James Bond's Rolex Submariner
Earlier in February, a vintage Rolex Submariner 6538 was sold at Worthy; and as the story goes, the timepiece was on the set of some of the most emblematic James Bond movies. The Rolex 6538, produced between 1954 and 1959, we've heard, appeared in "Dr. No", "From Russia with Love", "Goldfinger" and "Thunderball". The watch collector who presented this Rolex to us also offered an accompanying vintage lighter – a gift from Albert "Cubby" Broccoli, the well-known the producer of many 007 films. Learn the story behind this auction here.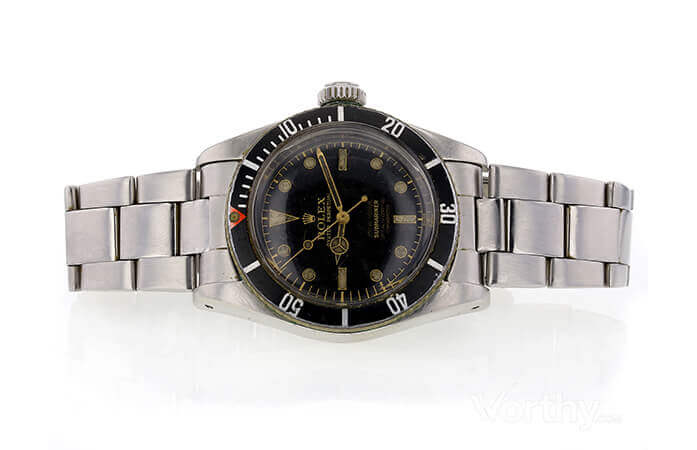 3) Tiffany & Co. Bridal Set
We've widely covered how branded jewelry usually has a higher resale value than similar non-branded pieces. This is especially true for Tiffany & Co jewelry (if you haven't yet, we recommend you to read our article: The Premium of a Brand Name: Tiffany & Co). Indeed, one of our 2016 highlights was this unique Tiffany & Co. bridal set. The GIA 4.39 CT round cut bridal set was graded by GIA with H color, VS1 clarity, and excellent cut. The sparkler was sold for $71,991, making it to the top 10 auctions of the year.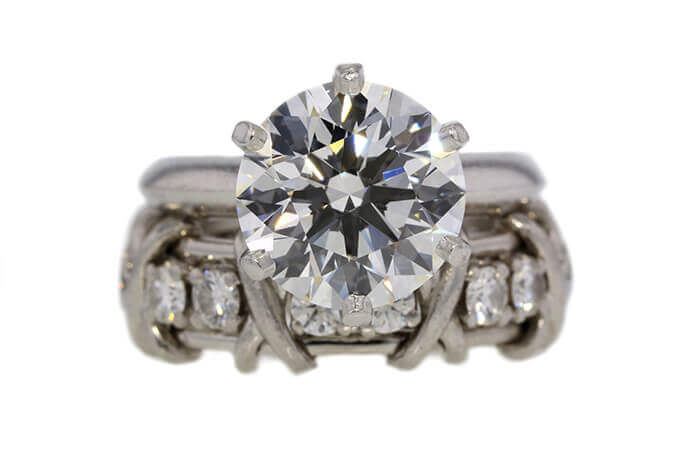 4) Cartier Limited Edition Watches
This year, we had many limited edition timepieces on our auction platform, but these Cartier watches stole the spotlight. The ladies' Cartier La Doña, series WE601007, featured a 18K yellow gold case set with diamonds and was sold at auction for $11,070. The men's Cartier Roadster Limited Edition, series W6206001, was sold for $11,771.

5) 3.51 CT Emerald Cut Ring
This stunner made it to our yearly highlights for its outstanding attributes. The 3.51 CT diamond was graded as G color, VS2 clarity, and excellent cut. The platinum setting included 22 surrounding round cut diamonds. The custom made solitaire ring was sold at auction for $29,692.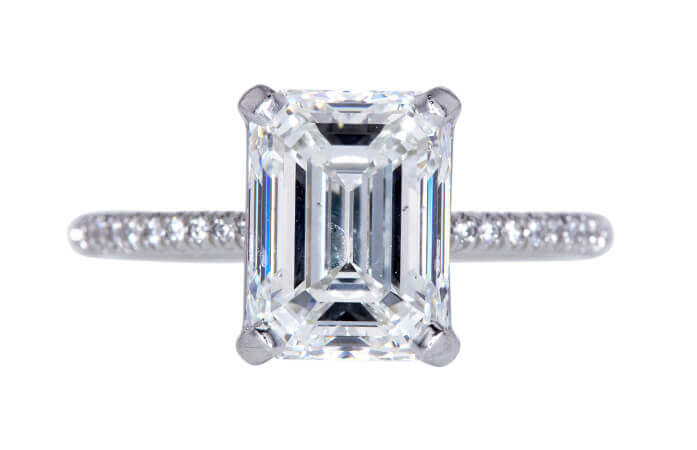 6) GIA 5.04 CT RADIANT CUT LOOSE DIAMOND
A radiant cut loose diamond rocked the auction platform in October, earning the attention of 419 interested buyers. The stone was a GIA 5.04 CT radiant cut diamond, graded with color I, clarity SI1, very good polish and very good symmetry. The auction ended with a jaw-dropping deal of $40,348.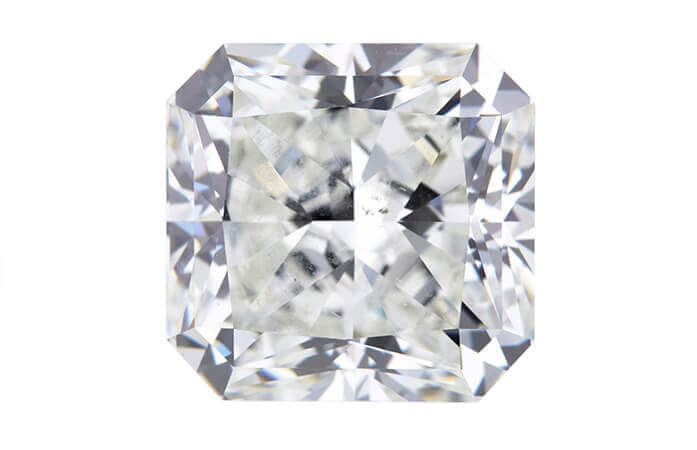 7) Antique Diamond Jewelry
An antique piece of jewelry never goes unnoticed at auction. During 2016 we've helped many clients sell their inherited antique pieces. We know the emotional weight that comes with selling an antique piece that has been around in the family probably for generations. That's why we put our smart auction platform and our complimentary GIA gradings to work, to get the best deal for our sellers. That's how we got the highest market price for an antique GIA 1.33 CT Oval Cut Solitaire Ring, sold in July for $2,947.97. This was just one of our favorite antique jewelry auctions, but you can find more here.

8) GIA 1.56 CT PEAR CUT CENTRAL CLUSTER RING
Jewelry is a small but powerful expression of beauty. While here at Worthy we're all about finding out diamond's true market value, we can't help to be delighted by the beauty of the jewels that are sent to us. That's why we saved a spot in the year's highlights for those unique sparklers that stole the show with their exquisite designs. This GIA 1.56 CT Pear Cut Central Cluster Ring stole our hearts with its floral design. For some more extravagant pieces, click here.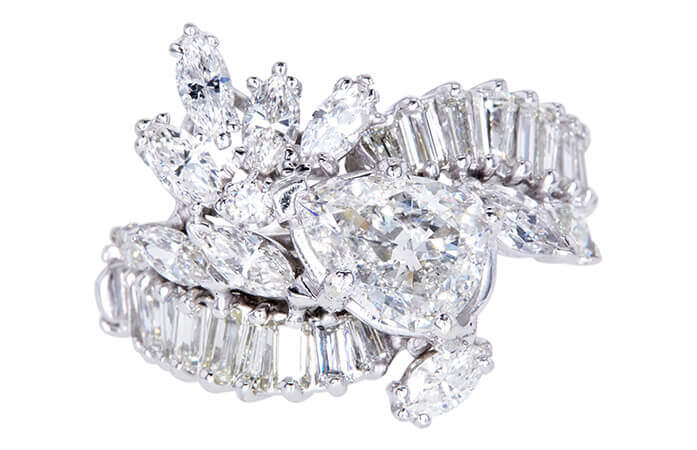 9) 1960's Patek Philippe Pocket Watch
In March, a client sent us perhaps one of the rarest timepieces we've sold: a vintage yellow gold Patek Philippe pocket watch from 1967. A disappearing art, pocket watches are a highly valuable antique. Luckily, Patek Philippe continues to produce a limited number of pocket watches a year in order to keep their heritage. While we were sad to see this timepiece go, we were thrilled to get a high deal for our client: the auction ended at $4,050.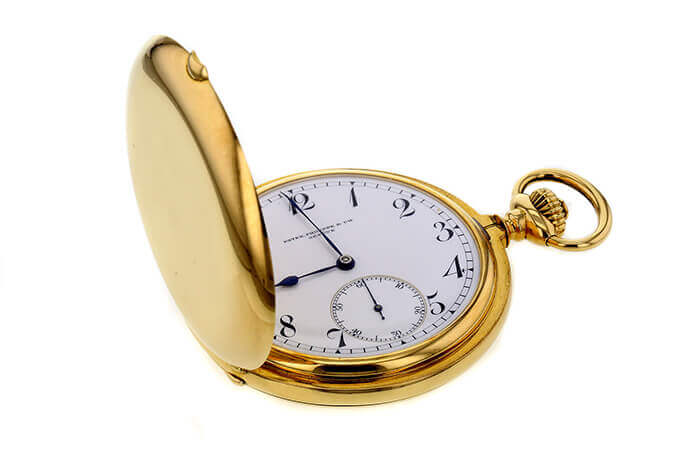 10) 10.11 CT Round Cut Loose Diamond
Last but not least… Our top auction of the year! May 2016 was an exceptional month in the history of diamond auctions. And not only at the Geneva auctions: at Worthy, May registered the highest auction of the year: a GIA 10.11 CT Round Cut Diamond. At auction, the sparkler brought in total bids of over $4M, and closed with a final offer of $676,260. Read more about the record auction here.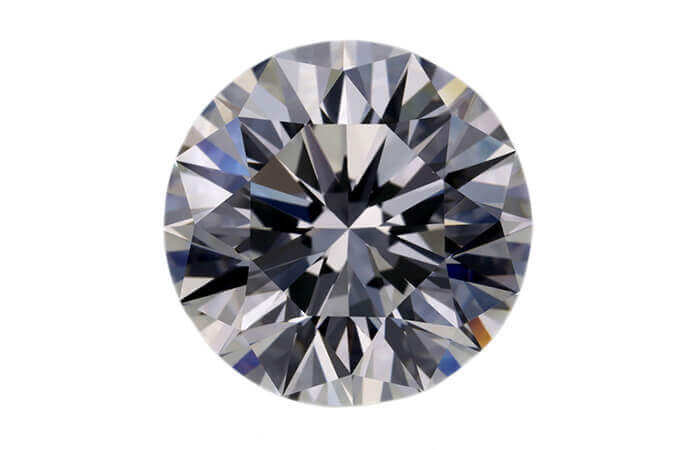 As we look back, we are proud to see how we helped so many people unlock the value of their unworn jewelry or watches. Here's to a year that left us so many thrilling stories, and for many more to come!
//= get_template_directory_uri() ?> //= get_template_directory_uri() ?> //= get_template_directory_uri() ?> //= get_template_directory_uri() ?> //= get_template_directory_uri() ?> //= get_template_directory_uri() ?>
©2011-2023 Worthy, Inc. All rights reserved.
Worthy, Inc. operates from 25 West 45th St., 2nd Floor, New York, NY 10036