A Decade In Auctions: Worthy's Best Auctions of the 2010s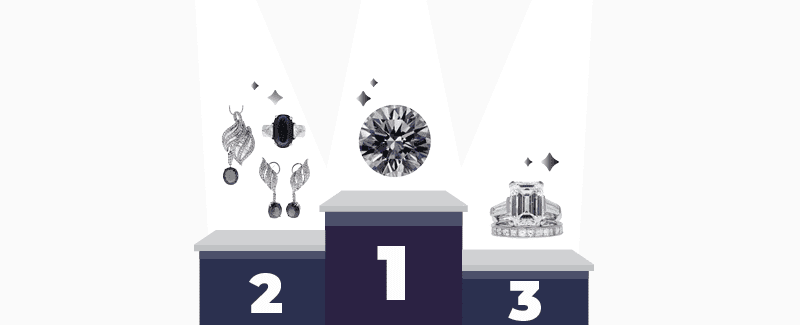 As 2019 comes to a close, we're saying goodbye not just to another year but another decade! We've seen so many trends come and go these past ten years but, as always, beautiful and expensive jewelry remains as popular as ever. And so we are taking the opportunity to review our most outstanding and biggest auctions of the 2010s, including some mind-boggling diamonds and jaw-dropping price tags.
Most Expensive Diamond
April 18th, 2016 was an auspicious day for Worthy for it was on that day that the most expensive diamond was sold on our auction platform for a jaw-dropping $693,600. 

As you can tell from the price tag, this was not just any diamond. Weighing in at 10.11 CTs, this stone had an excellent cut grade, wonderful clarity (VVS1), and an unbeatable color of D. In short, it was a perfect diamond.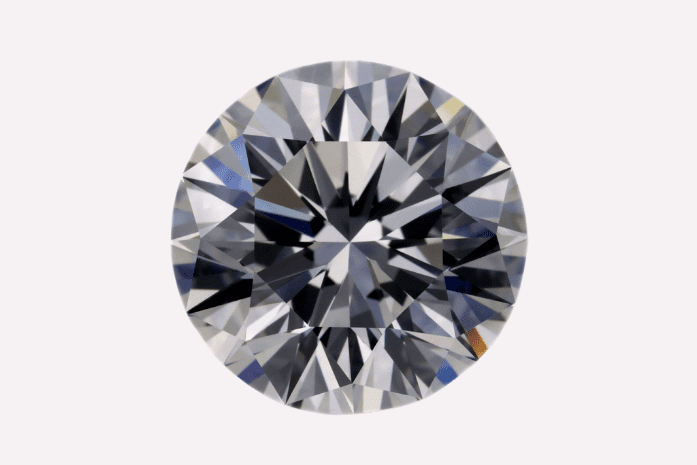 GIA 10.11 CT Round Cut Loose Diamond
Sold for: $693,600
Most Expensive Jewelry Set
In July of 2019, Worthy sold a set of jewelry for the highest price yet! The set was composed of a ring, drop earrings, and a pendant, all featuring natural Alexandrite stones and diamonds set in white gold. The 3 stone ring was the star of the show, featuring a massive 11 CT natural Alexandrite set between two triangular 1.3 CT diamonds.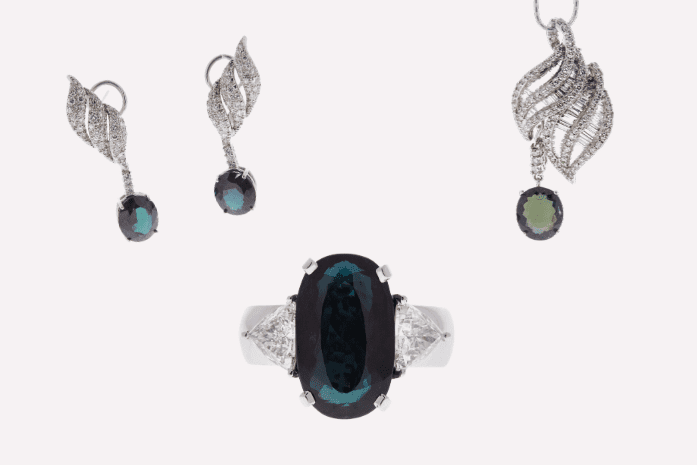 Natural Alexandrite, 18K White Gold Jewelry Suite
Sold for: $270,000
Most Expensive Bridal Set
This bridal set was made up of the perfect mix of diamonds to set is as the most expensive sold at auction on Worthy. The rings include an emerald center stone, two tapered baguettes, and a band of square diamonds.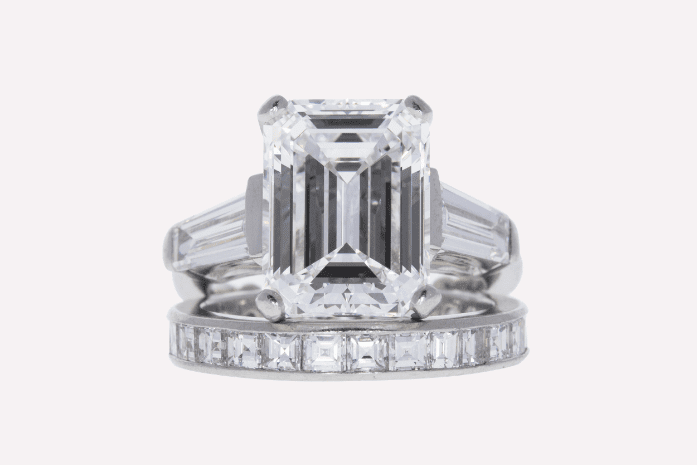 GIA 5.41 CT Emerald Cut Bridal Set Ring
Sold for: $161,839
Most Expensive Branded Item
The Tiffany & Co. six-prong setting has always held a special in our hearts and when this GIA 5.48 CT Round Cut Solitaire Tiffany & Co. ring sold in April, that solidified it.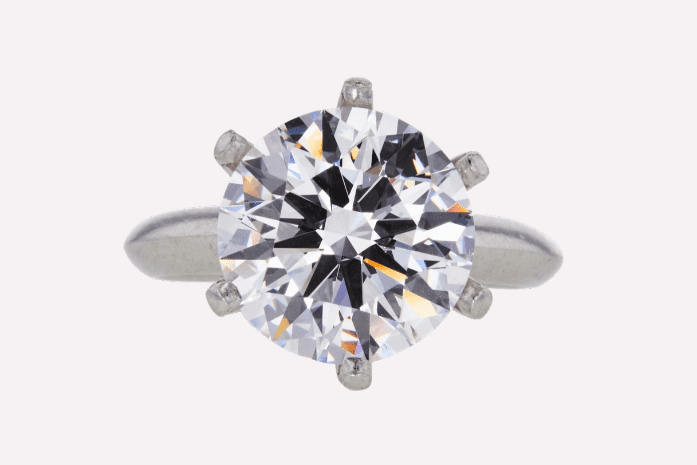 GIA 5.48 CT Round Cut Solitaire Tiffany & Co. Ring
Sold for: $152,950
Most Expensive Diamond Ring
Sometimes something small can make a BIG impact. That's all we have to say about this GIA 5.05 CT round cut solitaire, which sold in September of this year. It's not just the size of the diamond that made it so valuable; the stone had a G color grade, Excellent cut grade, and a clarity grade of VS2.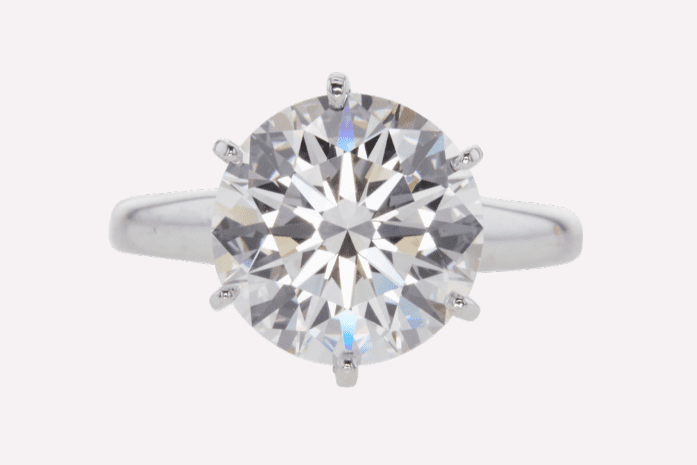 GIA 5.05 CT Round Cut Solitaire Ring
Sold for: $122,222
Most Expensive Diamond Bracelet
This was one valuable antique! The platinum and diamond link bracelet from Cartier sold in October 2018. It included over 200 diamonds in total, including a center stone that was 2 CTs.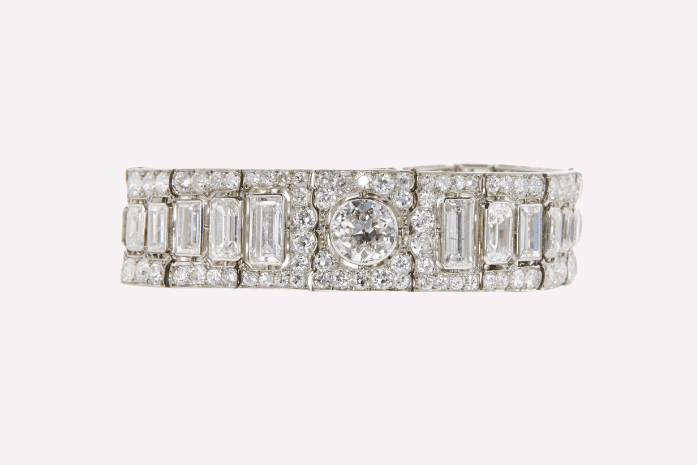 Antique Platinum Cartier 10 CT Diamond Link Bracelet
Sold for: $80,750
Most Expensive Diamond Earrings
Talk about twinning! This pair of earrings features matching pear and round cut diamonds of significant size, making them the most expensive pair of earrings Worthy has sold. The pair was sold in August 2019 and featured a variety of diamond shapes, including pears, rounds, and baguettes.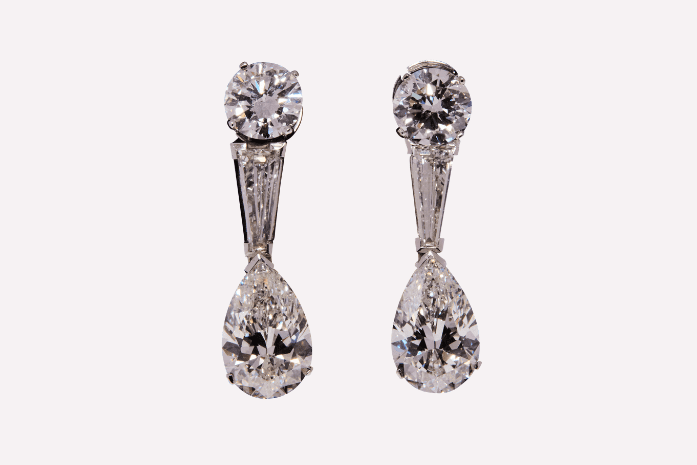 GIA 6.17 CTW Pear Cut & GIA 2.54 CTW Round Cut 18KT White Gold Drop Earrings
Sold for: $78,427
Most Expensive Watch
Watches are among the best big-ticket items at auction and this Rolex Big Red Daytona did not disappoint. The timepiece fetched the highest deal amount when it was sold in June 2019.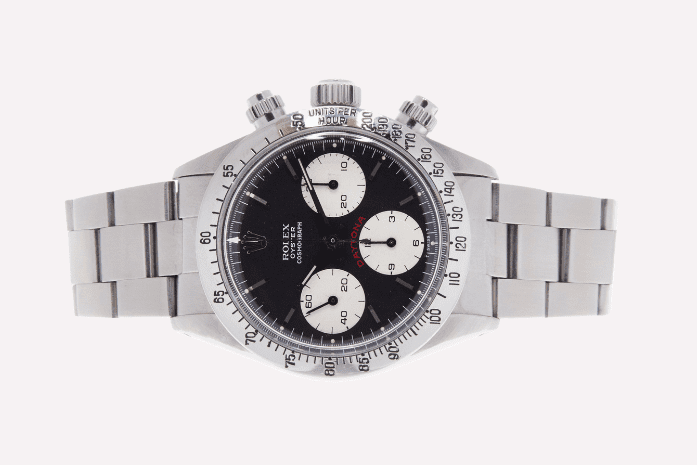 Watch Rolex Big Red Daytona 5582629 (1978)
Sold for: $61,100
Most Expensive Diamond Necklace
The most expensive necklace sold in the Worthy auctions was a pendant necklace in November 2019. At first glance, the necklace doesn't seem like anything extraordinary; a round cut diamond in a halo setting. The diamond itself, however, is quite large, weighing in at 10.01 CTs. And it's not just a run of the mill round cut stone. It is a modified brilliant-cut in the style of Crown of Light, a trademarked cutting technique that results in a domed top for the diamond and has a total of 90 facets.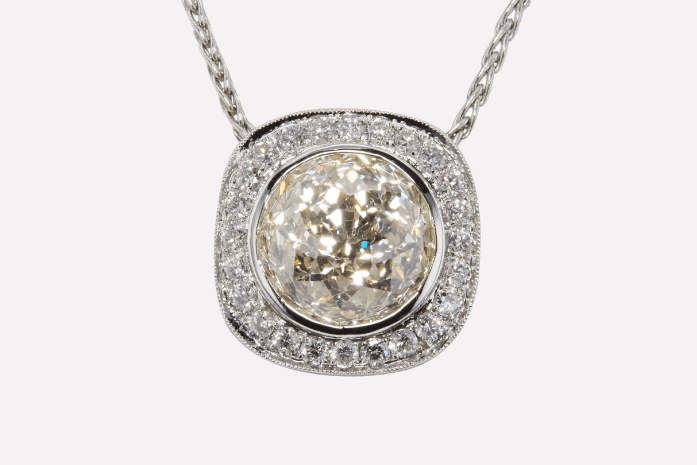 10.01 CT Crown Of Light Pendant Necklace
Sold for: $33,656
Most Expensive Non-Jewelry Item
While jewelry is always lovely, something unique like these pavé jungle cats come along really gets us going. These statues sold in October 2018 help a grand total of 4,300 diamonds, with up to 163 total carats of diamonds in each one. Me-Ow!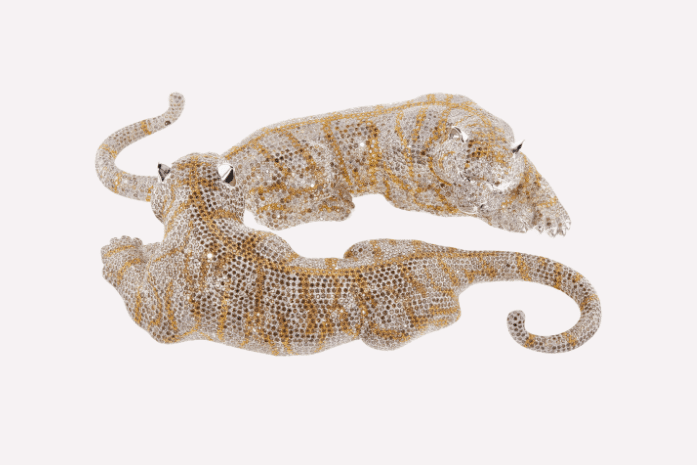 A Pair Of Diamond Pavé 18K Gold Jungle Cat Statues
Sold for: $23,125
With all that behind us, we can't wait to see what the next ten years have in store for Worthy.

Not every auction on Worthy is for massive stones or rare jewelry. If you have a ring, necklace, or any other piece of jewelry you've been thinking about selling but just haven't figured out how, think again: Worthy is a fast and simple solution that helps you get more for your fine jewelry.
//= get_template_directory_uri() ?> //= get_template_directory_uri() ?> //= get_template_directory_uri() ?> //= get_template_directory_uri() ?> //= get_template_directory_uri() ?> //= get_template_directory_uri() ?>
©2011-2023 Worthy, Inc. All rights reserved.
Worthy, Inc. operates from 25 West 45th St., 2nd Floor, New York, NY 10036