Finding Love After Divorce with Dr. Thomas Jordan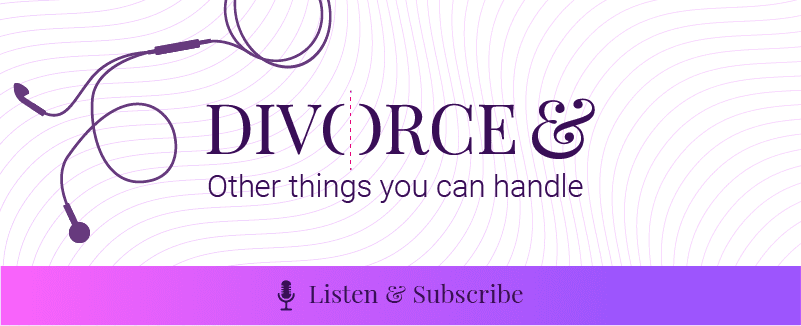 With Valentine's Day not so subtly almost here, many people who are experiencing or have experienced divorce find themselves wondering if they will ever find love again. And more importantly, if they do find it, will it last?

This week I'm joined by Dr. Thomas Jordan. Dr. Thomas is a clinical psychologist and psychoanalyst in private practice in New York City. He's the author of the book "Learn To Love: Guide To Healing Your Disappointing Love Life" and the founder of LoveLifeLearningCenter.com
In This Episode
With the divorce rate in the US being in the range of 50% (give or take), is it possible we're not training young people on how to select long-lasting partners? Or is the notion of a lasting relationship an unrealistic expectation for most of us?

We're not training people, rather it's unconscious learning that takes place early in life from within the family. If a person learns healthy love behavior in their home, they're likely to replicate that in their own relationship later in life. But if they learn unhealthy behaviors, that's when trouble can start.

Changing your "psychological love life":

Start with exploring what a "disappointing love life" looks like – a disappointing love life is repetitive disappointments in a person's love life which indicates there is an unconscious unhealthy learned behavior. The repetitive disappointments end in failed relationships.
Once you can recognize or identify the unhealthy learned behavior that's leading to a disappointing love life, you can begin to make a change.

Dr. Jordan has identified 12 unhealthy relationship experiences that can unconsciously teach unhealthy behaviors and can be destructive:

Abandonment, abuse, control, dependency, dishonesty, dominance, exploitation, intrusion, mistrust, neglect, rejection, self-centeredness.

Dr. Jordan is interested and has studied how these learned behaviors replicate themselves in a person's relationship and how a person can learn to identify it and change it to create a healthy relationship.

For example, a woman gets divorced after being emotionally abused by her husband. She marries again and gets divorced because her second husband is also emotionally abusive. She gets involved with a third man who is beginning to show the same signs of being emotionally abusive. At this point, she begins to recognize that these men resemble her own father and her behavior in how she reacts to them resembles her mother. This recognition of the unconscious learning of emotional abuse is what will eventually help her unlearn that behavior and replace it with a healthier one.

Are people able to work through this recognition on their own or do people need to seek professional help?

Yes and no. Some people are more easily able to recognize the behaviors by reading Dr. Jordan's book or through a few consultations. Others need more assistance because there is a lot of pain they need to work through.

Understanding that there is no perfect person, where's the line between something you can tolerate and something that's unhealthy?

This can be a personal preference. Normally, when there is one of the 12 unhealthy behaviors or a version of one, people are unlikely able to tolerate it. From there, it's a matter of what you can live with. If you can't live with something about your partner, you should know when to leave. If it's a flaw you can live with, the important thing to remember is that both parties in the relationship should be invested enough to make small changes, compromises, and improvements in order to keep it.

How do you change and practice changing learned behaviors?

The "unlearning method":

Identify the unhealthy behavior/s.
Challenge the experiences that you are recreating in your love life.
Move your relationship experience in the opposite direction. Identify people who project the opposite of the negative behavior you are looking for.
If you aren't currently in a relationship but want to use this unlearning method, you can do so with friends and family.
About Dr. Thomas Jordan
Dr. Thomas Jordan is a clinical psychologist and psychoanalyst in private practice in New York City. He is on the faculty of NYU's Postdoctoral Program in Psychoanalysis, author of Learn to Love: Guide to Healing Your Disappointing Love Life, and founder of LoveLifeLearningCenter.com. Dr. Jordan specializes in the treatment of unhealthy love lives and has been studying them for over 30 years. You can find Dr. Jordan on Facebook, Twitter, Instagram, and LinkedIn.

//= get_template_directory_uri() ?> //= get_template_directory_uri() ?> //= get_template_directory_uri() ?> //= get_template_directory_uri() ?> //= get_template_directory_uri() ?> //= get_template_directory_uri() ?>
©2011-2023 Worthy, Inc. All rights reserved.
Worthy, Inc. operates from 25 West 45th St., 2nd Floor, New York, NY 10036