3 Lessons to Learn From The Tinder Swindler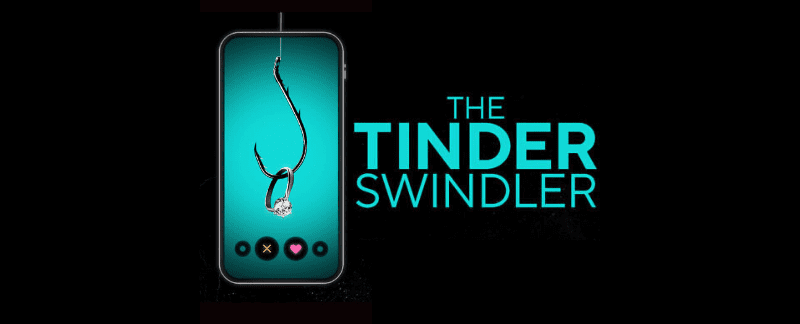 Diamond dynasties, Russian oligarchs, private jets, celebrity vacation spots, haute couture. These are just a few of the things Simon Leviev used to create an image for himself on Tinder and Instagram that would eventually lure in some unsuspecting woman looking for love.

In case you aren't already aware of who Simon Leviev is, he is the target of Netflix's newest popular documentary, The Tinder Swindler. The movie interviews three different women who each connected with Simon Leviev on Tinder, were swept into a whirlwind relationship, and then quickly became the victims of a massive scam.

Note: Spoilers ahead!
Who Is The Tinder Swinder? Diamond Prince vs. Diamond King
So who is Simon Leviev? Well, actually no one. Simon Leviev is the fake name of Shimon Yehuda Hayut, an Israeli con artist who posed as the son of Russia/Israeli diamond tycoon Lev Leviev.

The swindler created quite the backstory for himself. Lev Leviev is the founder of LLD Diamonds, a complete diamond outfit he created to undercut De Beers (more on this later). Leviev immigrated to Israel in the 1970s as a young man with his family from Uzbekistan.

He began what would become an illustrious career in diamonds as a worker in a diamond polishing plant but soon took his skills and knowledge of the diamond industry much further. In the 90s he moved his own family to Russia where he took over an existing jewelry factory and soon began creating alliances with diamond-producing countries such as Russia and Angola.

Today, LLD Diamonds oversees the production of diamonds and diamond jewelry from mining all the way to the retail stores where consumers can purchase jewelry, making for a multi-billion dollar business.

Leviev has also expanded his fields of interest beyond diamonds with The Leviev Group of Companies which control real estate both in Israel and around the world. All of this success made it easy for the Tinder Swindler to create a fake persona to hide behind. Let's get into it!

The Real Story: Victims of the Tinder Swindler
The First Victim: Cecile Schroder Fjellhoy
The doc focuses on three women who were essential to Hayut's downfall. First, there is Cecile Schroder Fjellhoy, who matched with Simon Leviev in January 2018. A Norwegian woman living in London, Simon immediately invited Cecile for a coffee date in his lavish hotel. Before the date was over, Simon had invited her to join him on a short trip to Amsterdam, flying by private jet and fully paid for by the diamond dynasty.

The romance between Cecile and Simon quickly turned into a full-blown relationship but a long-distance one at that. Simon was more often than not traveling around the world and would drop by London or Cecile's parent's home in Norway for a quick visit. The couple mostly communicated by WhatsApp which made it easy for the documentary makers to present true snippets of their relationship.

But Simon soon let Cecile in on a secret: a group of his "enemies" from the diamond market was out to get him. These people were dangerous and Simon seemed scared. Soon Cecile began to receive messages from Simon that he was experiencing some security issues, which culminated in Simon sending pictures of his bodyguard, Peter, after being beaten.

Immediately after, Simon told Cecile that his enemies were tracking his credit card and he would need to borrow some money. This became a consistent request, resulting in Cecile falling into debt of nearly $500K. While Simon did always promise to pay her back, with sweet words of reassurance, he never did. Nor did he show up to their meet-up in Oslo, leading Cecile to cut ties with him.

The Second Victim: Penilla Sjohlm
While Cecile was doing everything she could to collect enough money via loans to help her boyfriend, Simon was partying it up in Southern Europe with Pernilla Sjohlm, a Swedish woman who had also matched with Simon on Tinder. Like Cecile, Pernilla was also whisked off on a quick getaway to Amsterdam on their first day, but they both decided to remain friends.

Simon and Pernilla met up again a few months while vacationing in Greece and Pernilla joined Simon and his model girlfriend Polina as they sailed around the Mediterranean on a yacht, attending ultra-expensive clubs and dining out at top restaurants.

What Pernilla didn't know was that this entire escapade was being funded by an unknowing woman in London who thought she was helping her boyfriend. Soon, however, Pernilla began receiving the same storyline from Simon and the requests for money began. Like Cecile, Pernilla did everything she could to help her friend but eventually, it became too much.

Going back to Cecile, who was so worried about her enormous debt that she contemplated suicide and checked herself into a mental ward. When she felt up to it, she contacted the biggest newspaper in Norway, VG, who dove into who Simon Leviev really was and quickly realized that Cecile was not the first to fall victim to Shimon Hayut's elaborate scams.
The Third Victim: Ayleen Koeleman
Just a few years before, in 2015, the Tinder Swindlerhad been accused of fraud against three Finnish women. The investigative reporters working on this story soon linked Penilla to this fraudster and met with her to explain what was happening. They hoped to be able to find a way to catch Hayut in the act but he was already making his escape. They published their story, titled The Tinder Swindler, and soon many men and women came forward with stories of his fraud.

But even before Cecile or Pernilla, there was Ayleen Koeleman who had been dating Simon for over 14 months before she caught on to his antics. Ayleen had already taken out large sums of money to help her boyfriend avoid his "enemies" and she had stayed loyal to him throughout. However, when she saw the news article, she quickly realized that she, too, had been a victim.

Ayleen was in a perfect position, though, to make a move on Hayut. When he began asking her for money again, she suggested that they sell some of his designer wardrobe. Ayleen sold hundreds of his items, always promising to send Simon the money but she never did. When he caught on to the scam, he attempted to get her back but she eventually tracked him to Athens where he was caught by authorities and brought back to Israel to face trial for earlier crimes.
Worthy's Take-Aways from The Tinder Swindler
Learn to Spot A Fake – at one point in her retelling, Pernilla mentions how Simon gave her a watch that she could sell to pay herself back for the money she lent him and he sends a picture of the watch. The watch appears to be an Audemars Piguet Royal Oak Offshore, but when she goes to sell it, she is told it's a fake. Had it been real, these watches can be purchased for around $50,000 and their resale value is one of the highest. Knowing how to spot a fake watch can come in handy more than you think. 
Know How to Spot a Red Flag – "Online dating makes being taken for a ride a whole lot easier", especially because it can create "such intense vulnerability", according to Vogue UK. You don't want to miss any potential relationships so you say yes to anything that looks good. But so many horror stories have shown us that people can pretend to be anything when they're online, and Simon Leviev was no different.
You Can't Blame the Victim – when the story got published, Cecile was shocked and saddened to see so many people in the comments blaming her for being stupid and a gold digger. But Cecile is open from the very first moment that the interview begins – she is looking for love. She is successful and bright enough in her own right and she isn't on Tinder or other dating apps to find rich men. She's there to find love and that's a pursuit we can get behind.
//= get_template_directory_uri() ?> //= get_template_directory_uri() ?> //= get_template_directory_uri() ?> //= get_template_directory_uri() ?> //= get_template_directory_uri() ?> //= get_template_directory_uri() ?>
©2011-2023 Worthy, Inc. All rights reserved.
Worthy, Inc. operates from 45 W 45th St, 4th Floor New York, NY 10036